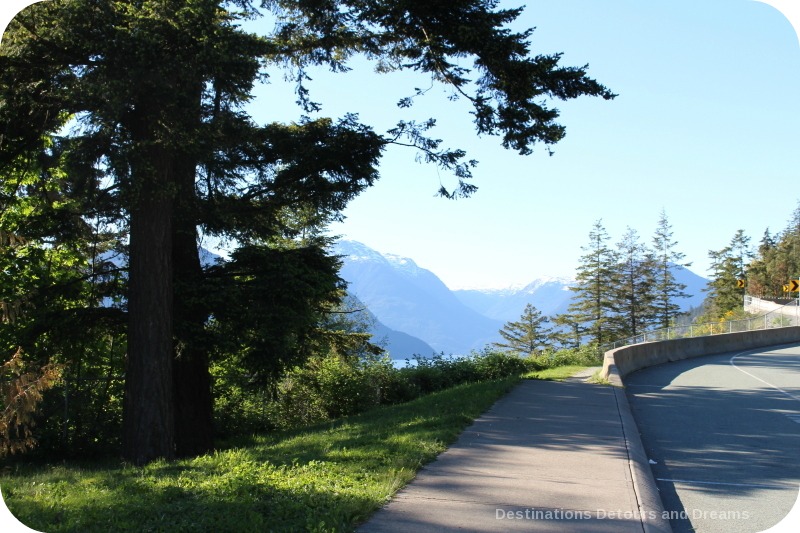 The scenic road from Horseshoe Bay to Whistler on the west coast of British Columbia makes for a great day trip from Vancouver
The Sea to Sky Highway has to be one of the world's most beautiful drives. Highway 99 is a 135 kilometre road running along British Columbia's west coast between Horseshoe Bay in West Vancouver and Pemberton. The drive offers mountain scenery, ocean vistas and lovely stops along the way. In May, I travelled this road with my husband and daughter as far as Whistler,  32 kilometres south of Pemberton. It was truly spectacular.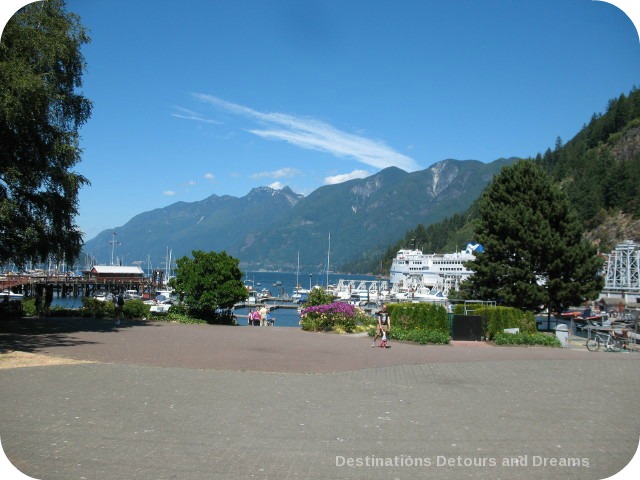 Horseshoe Bay is on the western tip of West Vancouver at the entrance to Howe Sound. It is the western end of the mainland portion of Canada's cross-country highway, Highway One. A ferry terminal offers service from here to Vancouver Island, the Sunshine Coast and Bowen Island. Horseshoe Bay is a picturesque town with charming shops and restaurants. We bypassed Horseshoe Bay on our May drive, but I have visited Horseshoe Bay in the past. One could easily spend the entire afternoon here, wandering the shops and enjoying the view over a leisurely meal or drink.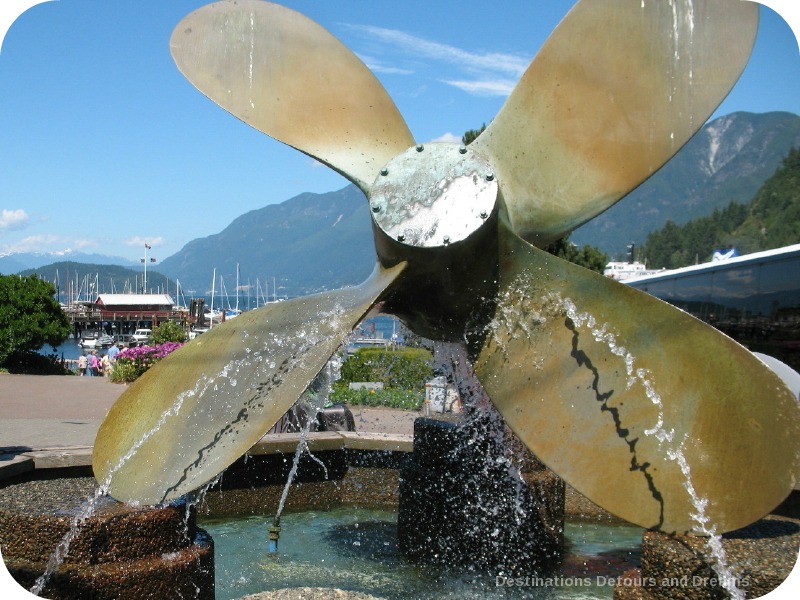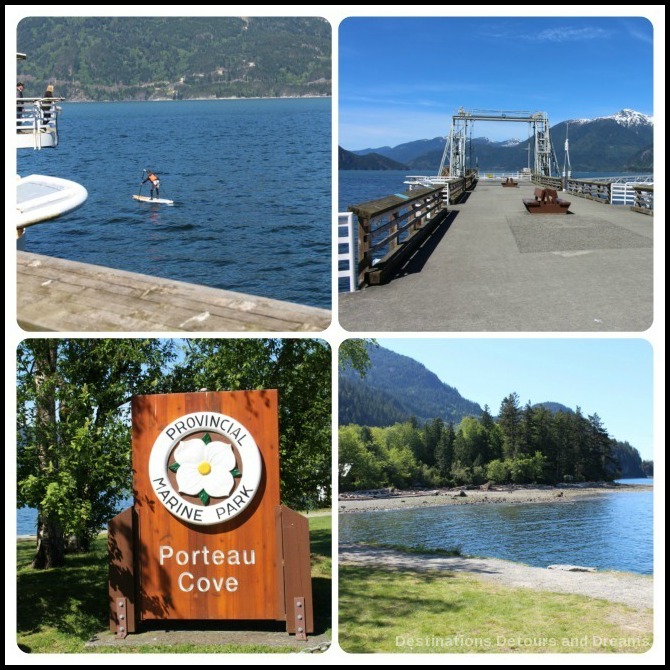 We did stop at Porteau Cove, a provincial park on the eastern shore of Howe Sound, the most southerly fjord in North America. A wide diversity of marine life can be found here. Signs posted on the railing of the pier highlight some of it. The area is popular with scuba divers. Special facilities have been built for them with sunken ships and artificial reefs. The area has a boat launch, picnic tables and public washrooms. The Provincial Park has waterfront campsites and a pebbly beach.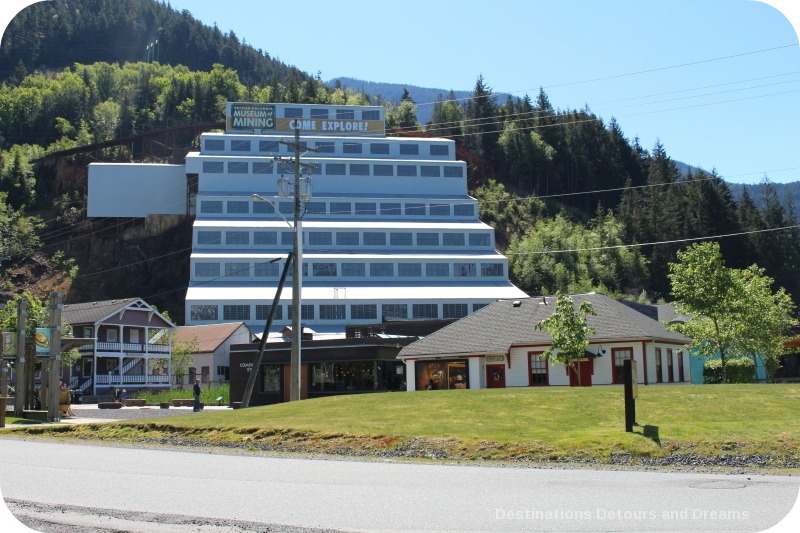 The community of Britannia Beach is home to the Britannia Mine Museum, a National Historic site. The mine was operated by Howe Sound Company and subsidiary Britannia Mining and Smelting Company from 1904 to 1963, and by Anaconda Copper Company from 1963 to 1974. Copper, zinc, lead, cadmium, silver and gold ores were extracted from the mine. Mining ceased in 1974 because economically-feasible ores had been depleted.
The museum contains historical machinery, heritage buildings and exhibits highlighting the social history of the mining industry. An underground tour, similar to what miners in 1914 would have taken, is available. We stopped in Britannia Beach for a short while, but did not visit the mine. The mine receives high ratings from visitors, but the one to two hours recommended to tour the museum did not fit into this day's schedule.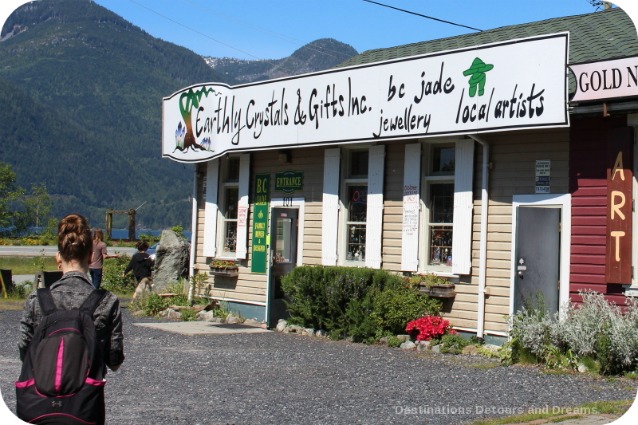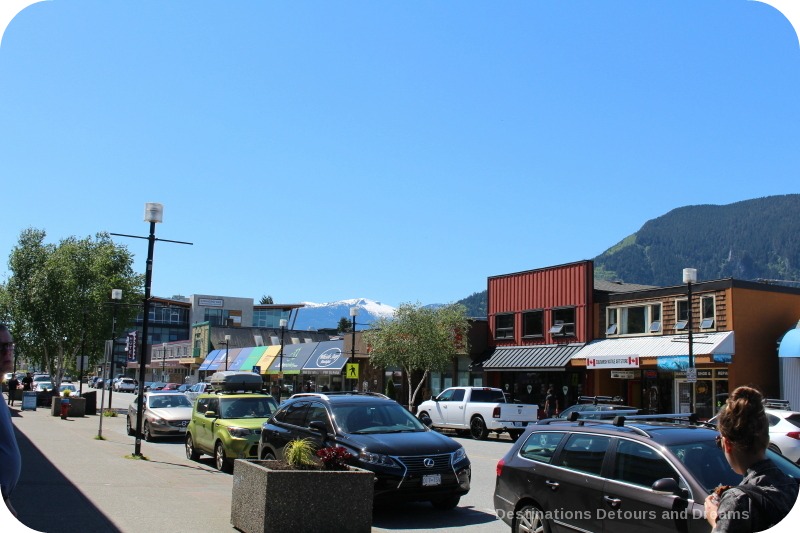 The town of Squamish is nestled within magnificent mountain views. Forestry has traditionally been the town's main industry. Logging continues to be important, but tourism is an increasing part of business in Squamish. The town has a diverse arts and culture scene, and offers a variety of recreational activities. The ten minute Sea to Sky Gondola ride to a summit point 885 metres above sea level is a popular attraction. We chose to take a leisurely browse through the shops and enjoy lunch at one of the many restaurants in town.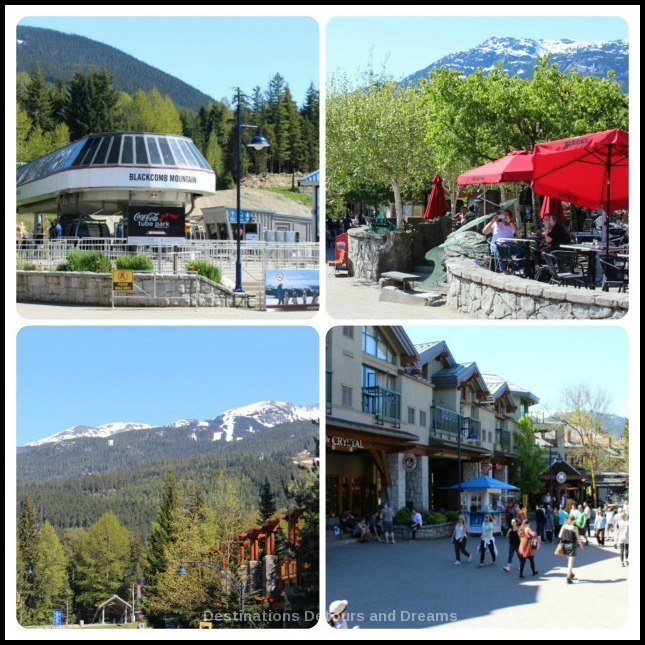 Whistler is best known as a ski resort. It was the ski area and host mountain resort for the 2010 Olympic and Paralympic Winter Games. Whistler also has a lot to offer in the summer. The alpine village, containing shops, galleries, spas, bars and restaurants, stays open year-round. There are beach and recreational areas for hiking, biking, rafting, boating, horseback riding and more. We spent a couple of hours wandering the village and could easily have lingered longer.
Whistler has an interesting history. The Coast Salish First Nations people lived on the land for thousands of years. Trappers and prospectors settled in the area around 1900. The original name Alta Lake was changed to Whistler because of the shrill sound made by western hoary marmots living in the rocks. In 1914, Alex and Myrtle Phillip built Rainbow Lodge and it became a popular resort destination. Over the next decades, other lodges opened. Whistler became a popular summer destination. It wasn't until the 1960s, after road improvements made winter travel possible and a group of Vancouver businessmen decided to develop a ski area, that Whistler became a winter destination. Today, Whistler is a year-round destination.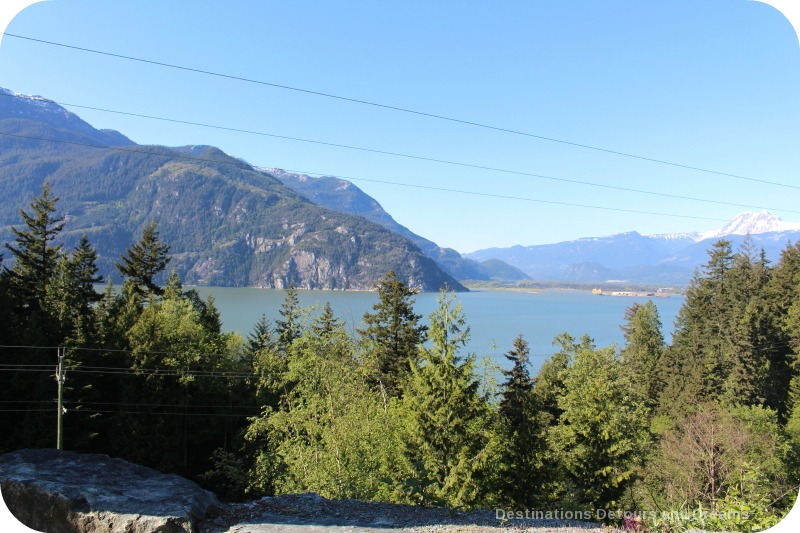 Other possible stops along the Sea to Sky Highway include the community of Lion's Bay, Murrin Provincial Park, Shannon Falls Provincial Park, Alice Lake Provincial Park, Garibaldi Provincial Park and Brandywine Provincial Park. There are numerous hiking trails. And an opportunity to golf amid spectacular scenery at Furry Creek. A map of the highway and its stops can be found here.
With all the beautiful possibilities for stops along the way, your Sea to Sky Highway drive can be as active or as leisurely as you choose. Either way, it will be scenic and well worth your time, but remember this is a mountain road. Rain, snow and wildlife can affect driving conditions. Winter tires are required between October and March.
Have you driven the Sea to Sky Highway? Do you have a favourite stop?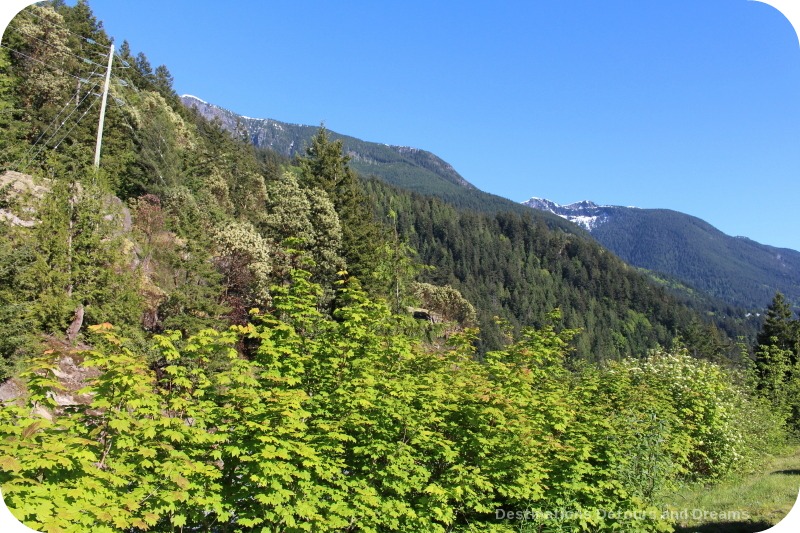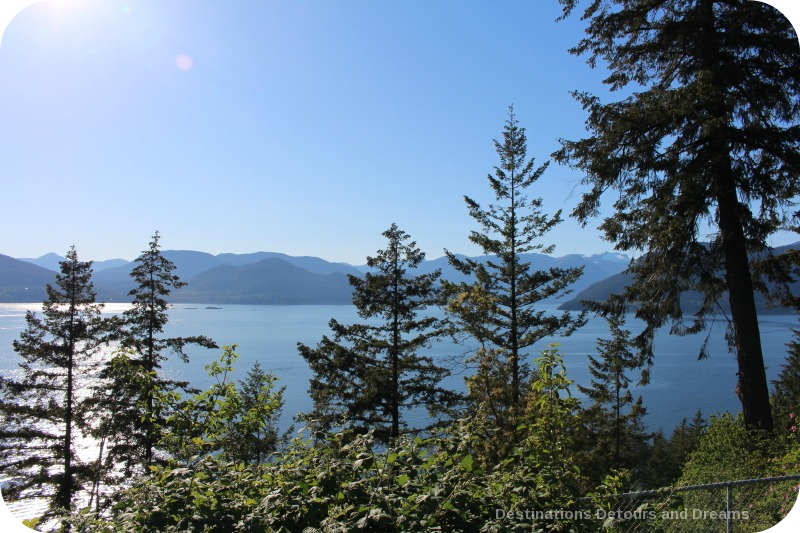 Never miss a story. Sign up for Destinations Detours and Dreams free monthly e-newsletter and receive behind-the-scenes information and sneak peeks ahead.
PIN IT