Puerto Vallarta Street Art
The street art of Puerto Vallarta, Mexico
When I vacationed in Puerto Vallarta, Mexico, I was delighted to discover an amazing selection of street art. I wrote about the pieces I came across in the 5 de Diciembre neighbourhood in my post Puerto Vallarta Street Art: Exploring 5 de Diciembre. Murals cover the buildings around the Cuale Cultural Center on Isla Cuale. I highlighted those in my post Isla Cuale: Island Oasis in Puerto Vallarta. But there was still more street art to be found throughout Puerto Vallarta.
Note: the mural at the top of the post is a self-portrait by Ana Pacheco.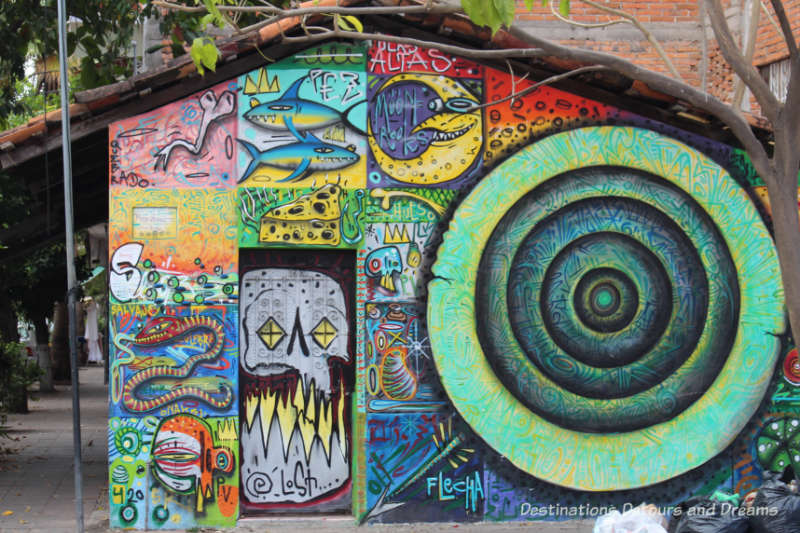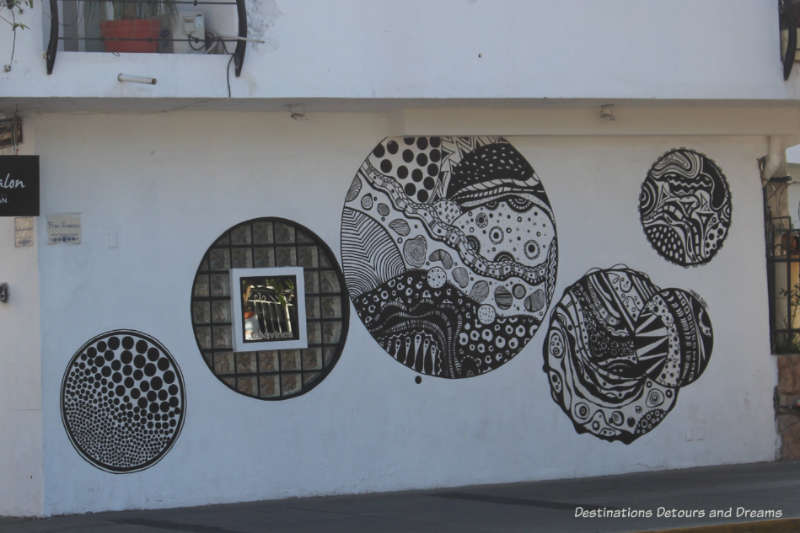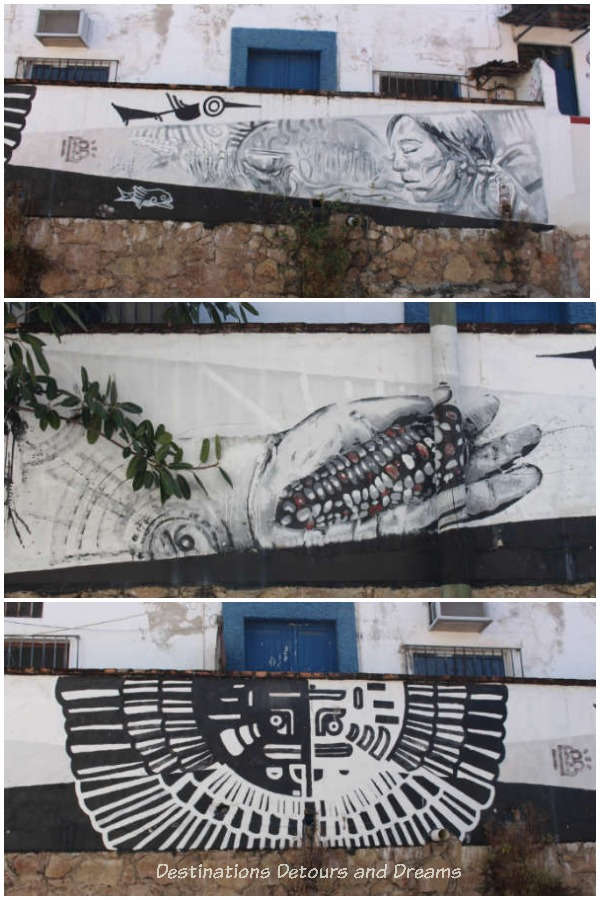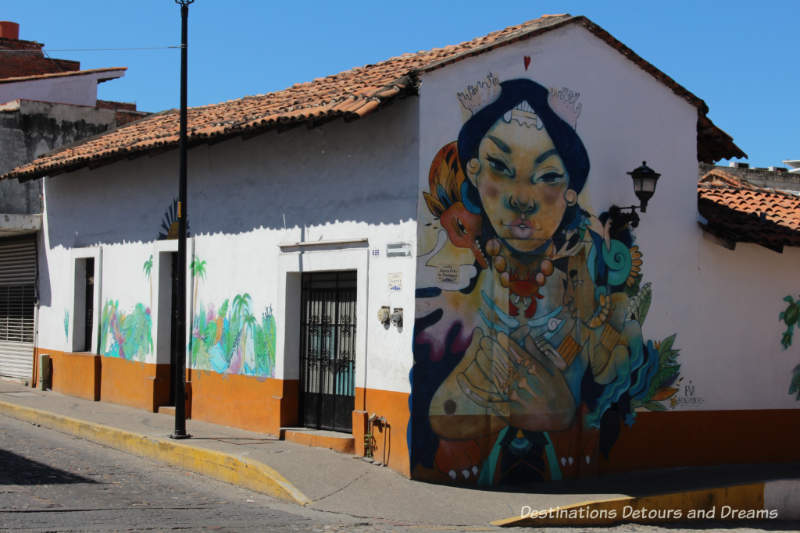 In my post of street art in Puerto Vallarta's 5 de Diciembre neighbourhood, I highlighted pieces that were part of the Restore Coral Mural Project. Restore Coral is an organization working for the restoration of reef systems in Mexico. The Mural Project raises awareness through urban art. Restore Coral murals can be found throughout Puerto Vallarta and other places in Mexico.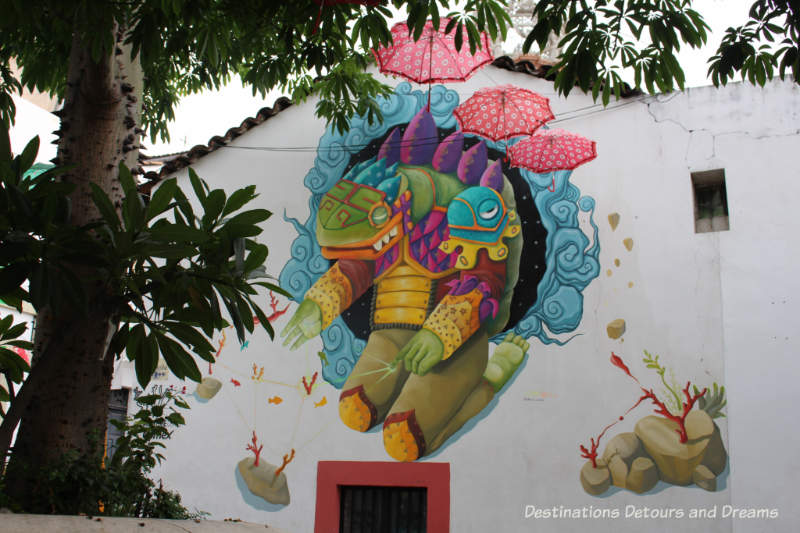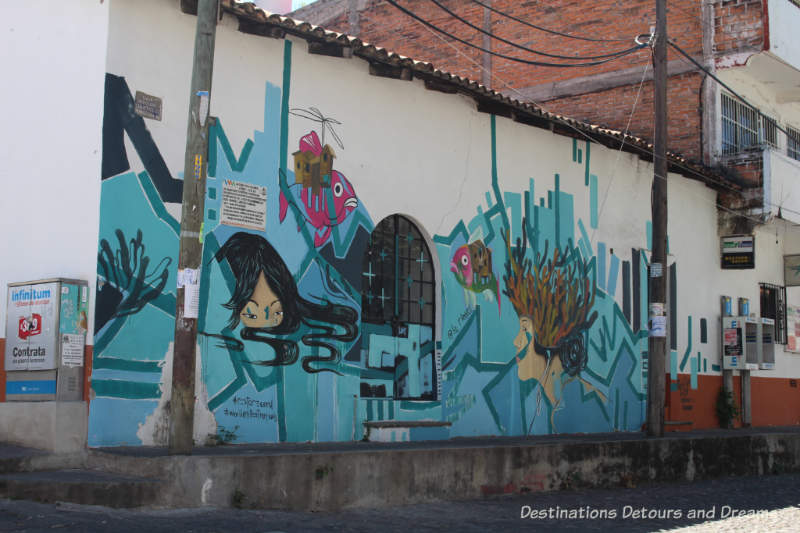 More Restore Coral murals can be found at the east end of Lazaro Cadenas Park in the Romantic Zone.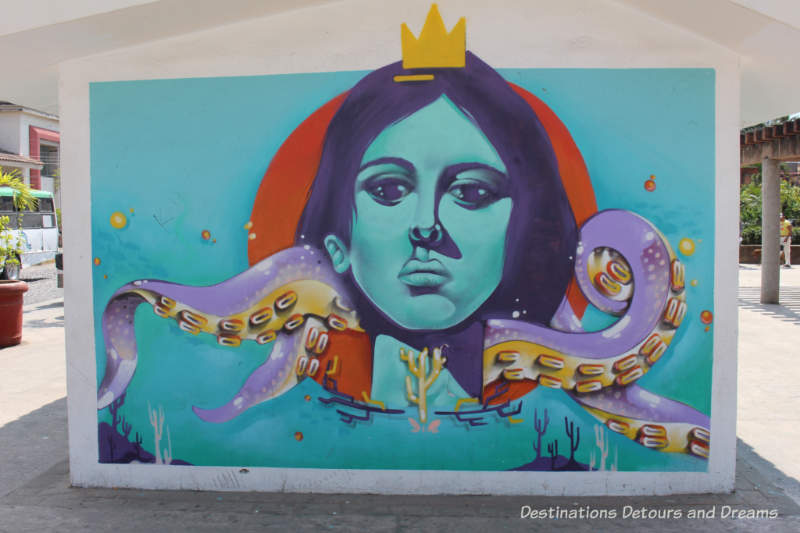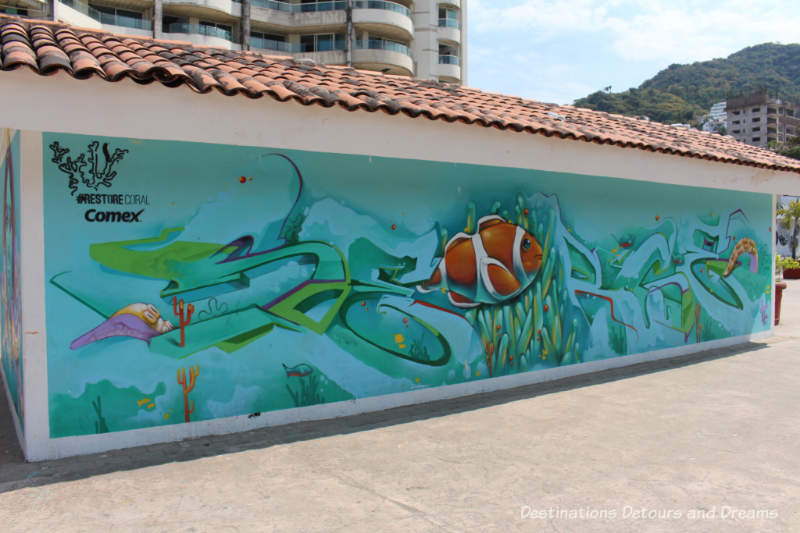 I discovered more Restore Coral murals as well as some other murals in the parking lot behind the Food Park at Francisco Medina Ascencio 2540.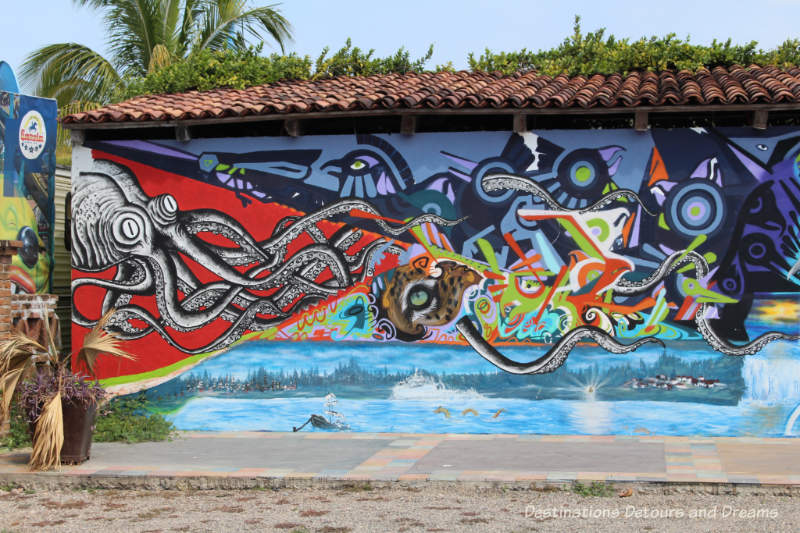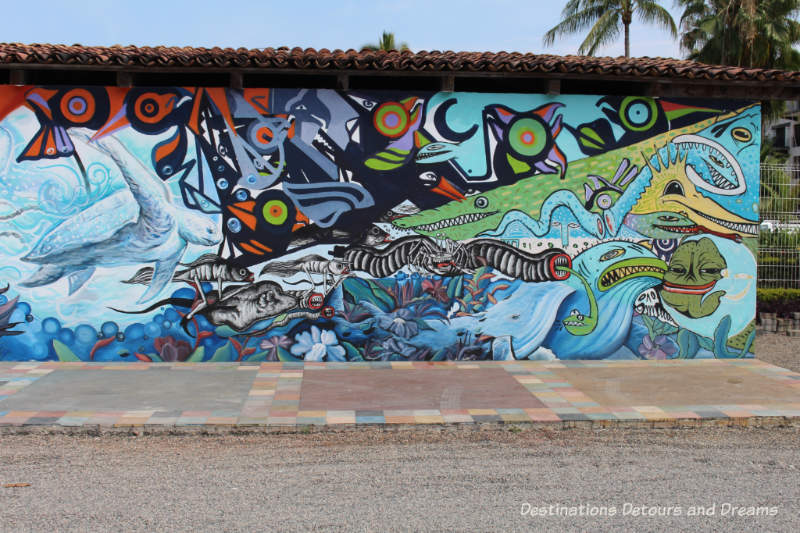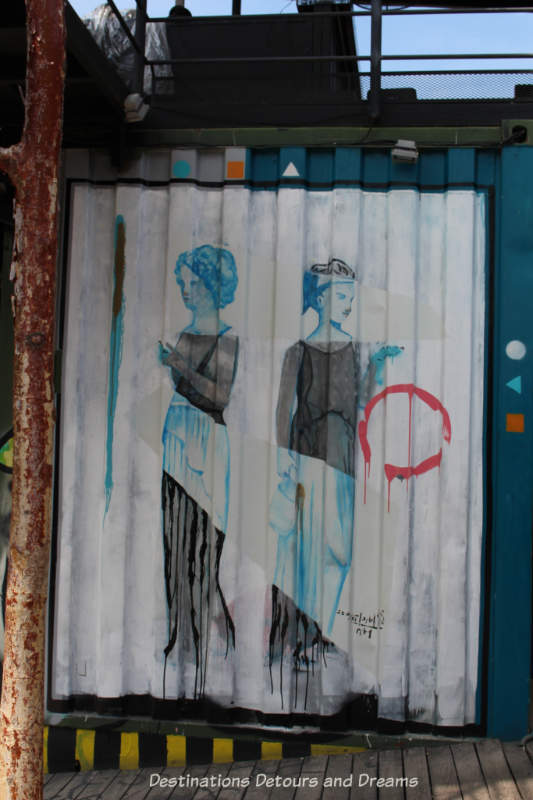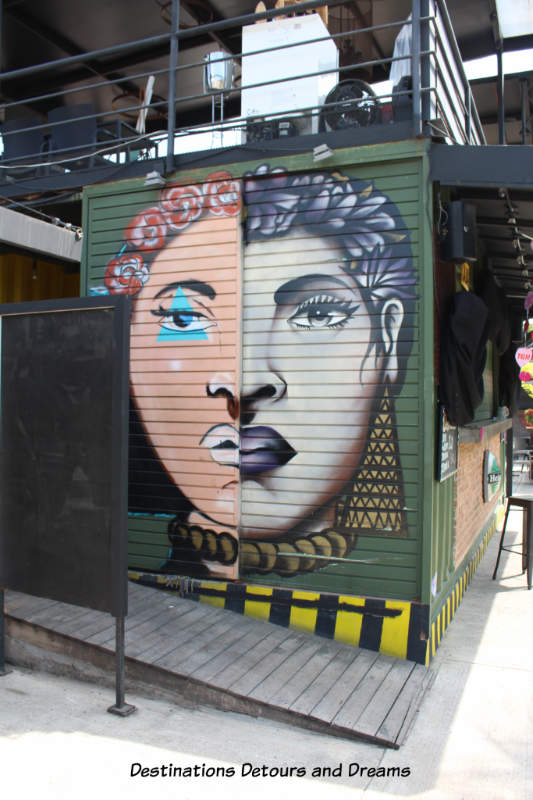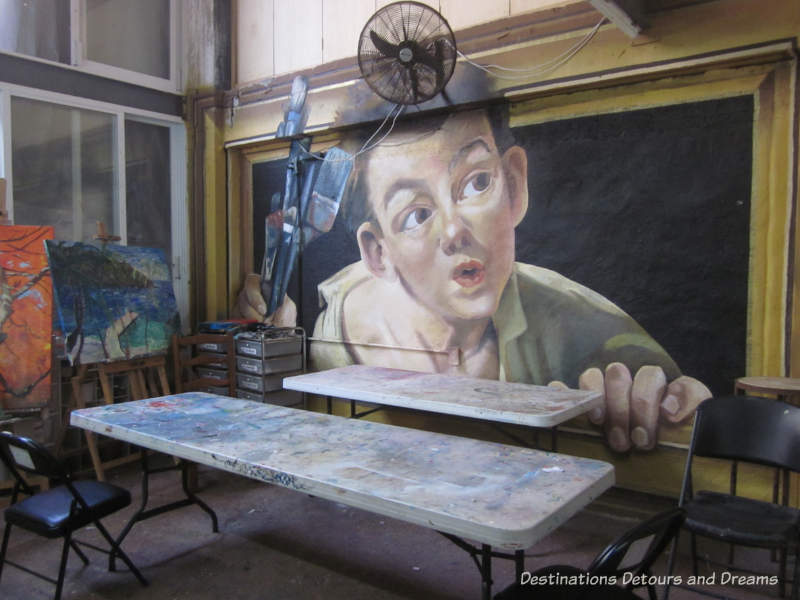 I first learned of Adrian Takano at an art exhibition at Art VallARTa, where he had some paintings for sale and where his mural of a boy with paint brushes is on the wall of one of the studio areas. Adrian Takano is a self-taught artist originally from Mexico City now living in Puerto Vallarta. I had the opportunity to watch him put the finishing touches on a mural in the playground of a children's shelter. I captured a few seconds of that in the following video.
The piece in the above video is in private courtyard and therefore not accessible to the general public. However, there are several other pieces of Takano's work on the streets of Puerto Vallarta. (He also has murals in other parts of Mexico, Chile, Argentina, and Colombia.)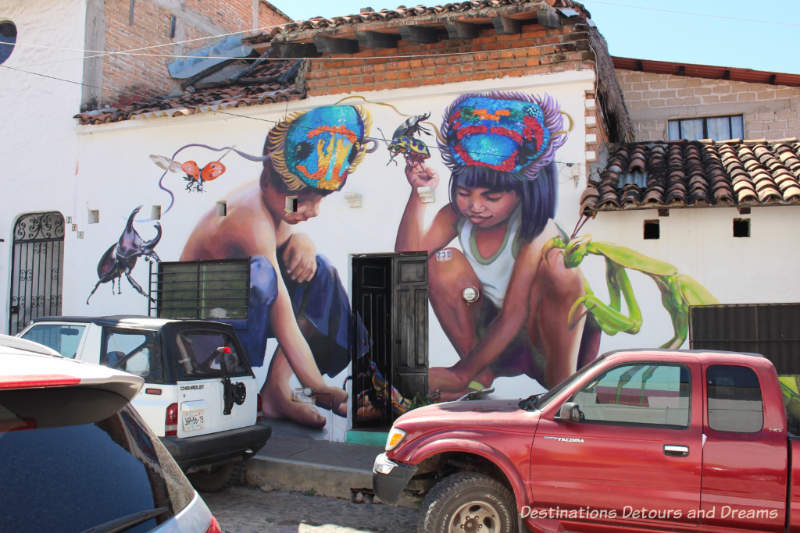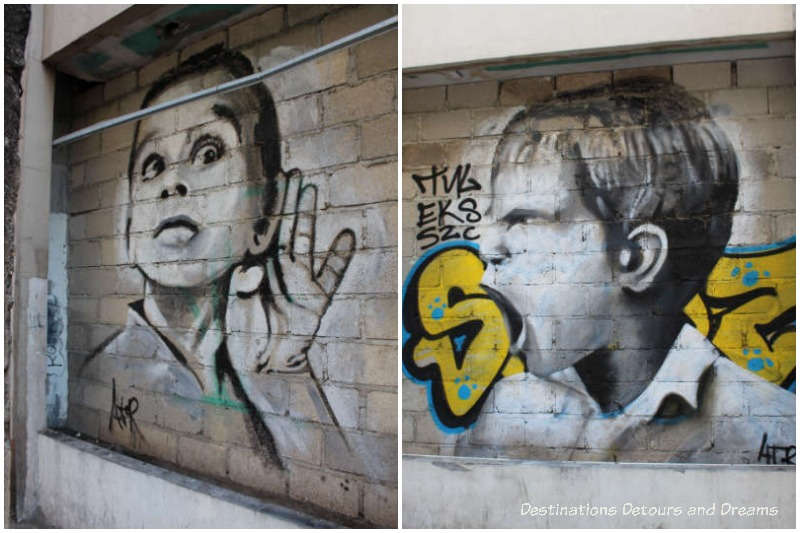 Adrian Takano also has a mural on a wall inside craft brewery Monzon Brewery Co.
Puerto Vallarta is full of vibrant street art. Like street art everywhere it ever changes as new pieces are created and old ones fade or are painted over.
Never miss a story. Sign up for Destinations Detours and Dreams free monthly e-newsletter and receive behind-the-scenes information and sneak peaks ahead.
PIN IT