Ten Things To Do In Winnipeg, Manitoba In Winter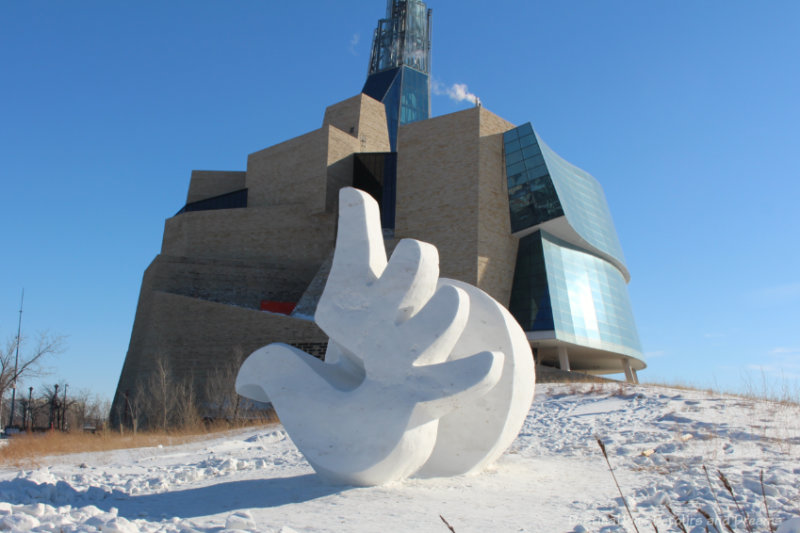 Winnipeg Winter Attractions: Things to see and do in Winnipeg, Manitoba, Canada in winter
My home city of Winnipeg, Manitoba, Canada, is a multicultural city with historic neighbourhoods, world-class museums, interesting architecture, top-notch restaurants, and a friendly, welcoming spirit. I wrote about the city and its top attractions in the posts Top Ten Things to Do In Winnipeg, Manitoba and More Things To Do In Winnipeg, Manitoba. Although summer is prime tourist season, there are plenty of things to do in the winter. This post will focus on those winter attractions.
Winnipeg is sometimes referred to as "Winterpeg." With a nickname like that, what better place to experience a Canadian winter and winter activities! Snow is on the ground throughout most of the winter, usually starting sometime in November and melting by the end of April. The snow that falls is generally powdery, not the heavy wet snow experienced in eastern Canada and the U.S. eastern seaboard.
You have to be prepared for the cold. Although temperatures can vary throughout the season, winter in Winnipeg is generally cold, sometimes frigidly so. Average daily high temperatures from November through to early March dip lower than -3° Celsius (26° Fahrenheit). There can be several days in a row with temperatures much lower than that with daily highs below -18° Celsius (0° Fahrenheit) and overnight lows as low as -40° Celsius (-40° Fahrenheit). Wind can make it feel even colder. Pay attention to wind chill numbers in the weather reports when planning activities and determining how to dress.
Although days can be short, they are usually sunny and bright. Sunset happens shortly after 4:30 pm in early January. Days lengthen as winter progresses and sunset in early March occurs after 6:00 pm.
The key to enjoying winter outdoor activities in Winnipeg is dressing appropriately. Warm socks, winter boots, a good parka (ideally with a hood), a sweater or hoodie to wear under the parka, a togue (similar to the hats called beanies elsewhere in the world), a scarf, and thick mittens or gloves. If you will be outdoors in colder weather for any length of time, snow pants are recommended. Some useful information about dressing and shopping for winter weather can be found on the University of Manitoba's International Centre webpages.
There are also indoor attractions to enjoy in winter. You may wish to save those visits for the colder days. Central heating keeps indoor settings warm. Numerous excellent and diverse eateries are great places for refreshment and relaxation after and in between activities.
Here are my suggestions for things to do in winter in Winnipeg.
1. Nestaweya River Trail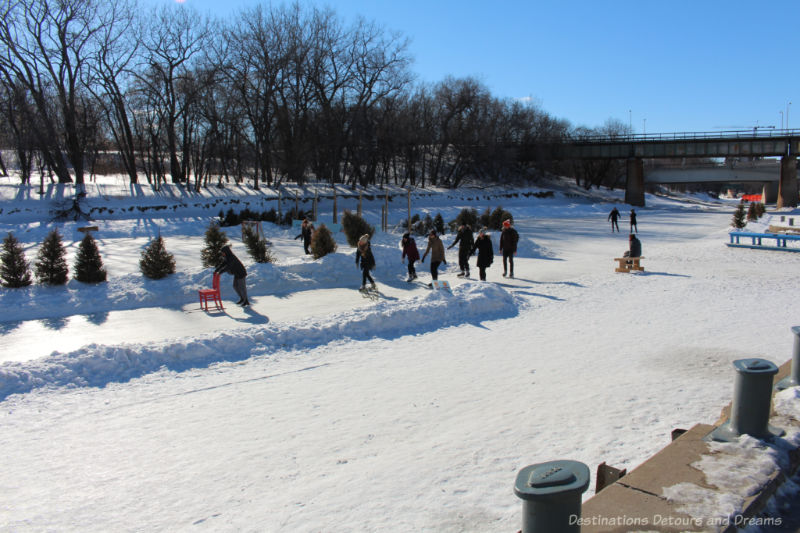 The Nestaweya River Trail is a skating trail located on the frozen Red and Assiniboine Rivers in the heart of downtown Winnipeg. A one-time Guinness World Record holder for the longest naturally frozen skating trail in the world, the trail offers kilometres of skating fun. There is also a walking trail for those who choose to walk, run, or sled instead of skate.
A unique feature of this skating trail are its warming huts. In an annual architecture and design competition that sees submissions from around the world, a blind jury selects winning designs to be constructed in Winnipeg. Each year these new huts are placed on the trail along with a smattering of huts from previous years.
Access to the Nestaweya River Trail is from The Forks, a meeting place that offers shopping, dining, entertainment, historic attractions, and park space. Nestaweya is the original Cree name for the site of The Forks, a long-time meeting point for Indigenous peoples. You can read more about The Forks at my post Meet Me At The Forks In Winnipeg.
Opening and closing of the trail is dependent on weather. Typically, the trail opens in January and closes sometime in March. The length varies from year to year depending on ice conditions. The huts are usually constructed at the end of January.
Skates are available for rent Iceland Skate Rentals inside The Forks Market. Kendrick Outdoor Adventures at The Forks rents snowshoes, ice bikes, ice trikes, fat bikes, and children's skating assists. Ice cycles can also be rented from Sparks Rentals at a location near the Granite Curling Club on the Assiniboine River portions of Nestaweya. Plain Bicycle, located in a vintage train car at The Forks, rents Nordic skates and cross-country skis.
Note that there is also skating under The Canopy and on other trails at The Forks. Trail and park conditions can be found here.
You can read more about Nestaweya in my post Winnipeg's Nestaweya River Trail: Ice Skating And Artful Warming Huts.
2. FortWhyte Alive
FortWhyte Alive is a 600-acre reclaimed urban green space offering opportunities for nature-related activities and learning experiences in all seasons. In winter, those experiences include snowshoeing, tobogganing, skating, ice fishing, cross-country skiing, or just plain walking through the magic of winter.
On seven kilometres of trails through prairie, aspen forest, and lakes you may spot deer, migratory birds, or FortWhyte Alive's own bison herd. There is a skating rink on a frozen lake. Lakes are stocked with fish for catch-and-release ice fishing. Slide down the toboggan run onto the frozen lake.
Nordic walking poles, snowshoes, and fishing gear are available for rent. The use of toboggans is free. If you wish to skate or cross-country ski, you must bring your equipment.
Indoors, you'll find an interpretative centre, a restaurant, and a gift shop. Special events include guided hikes, nature-inspired crafts, and talks about the natural world. Check the calendar.
Read more at my post Winnipeg Winter Fun at a Nature Preserve.
3. The World's Largest Snow Maze
Just south of the city, you'll find A Maze In Corn, home to The Guinness Book of World Record's largest snow maze. Walk the maze, admire snow carvings, warm up beside a bonfire, and slide down a snow mountain. The Snow Bar serves hot chocolate and adult drinks.
The maze typically opens for the season sometime in January. It is open mid-afternoon into the evening on Thursdays and Fridays, and from midday into the evening on Saturdays and Sundays. It closes when the temperature dips to -27° Celsius and in blizzard conditions. Check the website for daily conditions.
4. Festival du Voyageur
For 10 days every February, festival spirit takes over St. Boniface, Winnipeg's French Quarter, as Festival du Voyageur gets under way. The largest winter festival in western Canada celebrates French-Canadian culture and Voyageur, Métis, and First Nations history. (Voyageurs were French Canadians engaged in the transporting of furs by canoe during the fur trade years.)
At Voyageur Park, the hub of the festival, you'll find snow sculptures, historical interpretations at the reconstructed Fort Gibraltar, traditional food, and lively entertainment. Events also take at several other venues throughout St. Boniface.
Traditional food and drink includes tourtière (a savoury meat pie), pea soup, maple sugar pie, maple taffy, and Caribou (a fortified wine drink made with red wine, whiskey, and maple syrup). Music, jigging, fiddling, wood carving contests, and voyageur games are all part of the festival's "joie de vivre," a French phrase for exuberant enjoyment of life.
I've written more about the festival in my post Hé Ho: Festival du Voyageur Highlights.
(Note: In 2021, the festival went to a purely virtual format due to COVID-19. The artists who usually come from around the world to create snow sculptures were unable to do so. Instead, local talent was harnessed to create sculptures throughout the city. I highlighted a few of those in this post. The 2022 festival will be a hybrid in-person and virtual format.)
5. Cross Country Ski At Windsor Park Nordic Centre
Windsor Park Nordic Centre grooms approximately 15 kilometres of trails daily for cross-country skiing. Trails are lit for night skiing.
Ski rentals are available. The Ski School offers lessons. These are weekly sessions held over a period of four weeks. If you'd like a one-time lesson, private or custom group lessons can be arranged.
Note: Cross-country ski trails can also be found at a number of Winnipeg parks. Information can be found here. Note that will need to have your own ski equipment. Woodcock Cycle rents Nordic ski equipment. Plain Bicycle at The Forks has a by-donation ski library.
6. Theatre, Dance, and Music
Winnipeg has long been a major cultural centre of the Canadian prairies. Winter is prime season for Winnipeg's performing arts.
The Royal Manitoba Theatre Centre, which is Canada's oldest English-language regional theatre, and Prairie Theatre Exchange stage a wide spectrum of performances. The French-speaking Théâtre Cercle Molière is the oldest theatre company in Canada. Manitoba Theatre for Young People presents theatre for young audiences.
The Royal Winnipeg Ballet is the oldest ballet company in Canada. Winnipeg Contemporary Dancers presents a broad range of creative work.
The Winnipeg Symphony Orchestra has been providing exceptional musical experiences since 1948. Concerts by the Winnipeg Jazz Orchestra cover a range from jazz standards to contemporary compositions. The Winnipeg Philharmonic Choir is Western Canada's longest-established adult choral group. The Winnipeg Singers are regarded as one of Canada's finest choral ensembles.
(Note: Although regular programming has mostly resumed for the 2021-2022 season, the pandemic continues to impact performances with capacity restrictions and the cancellation of some shows.)
7. World-Class Museums And Galleries
If you want to spend some time indoors, Winnipeg has excellent museums. My top recommendations are:
Canadian Museum for Human Rights, where architecture and gallery exhibits combine to tell stories of human rights issues, struggles, and triumphs across the world in a way that encourages reflection and discussion with an overall message of hope and action (The museum is featured in the photo at the top of this post.)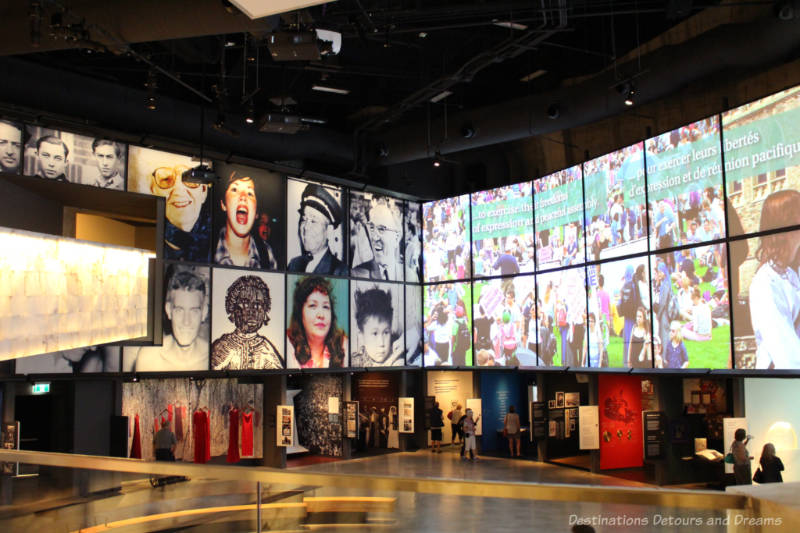 The Manitoba Museum, which showcases the natural world, human history, and the interaction of man and the environment across Manitoba's different and unique ecosystems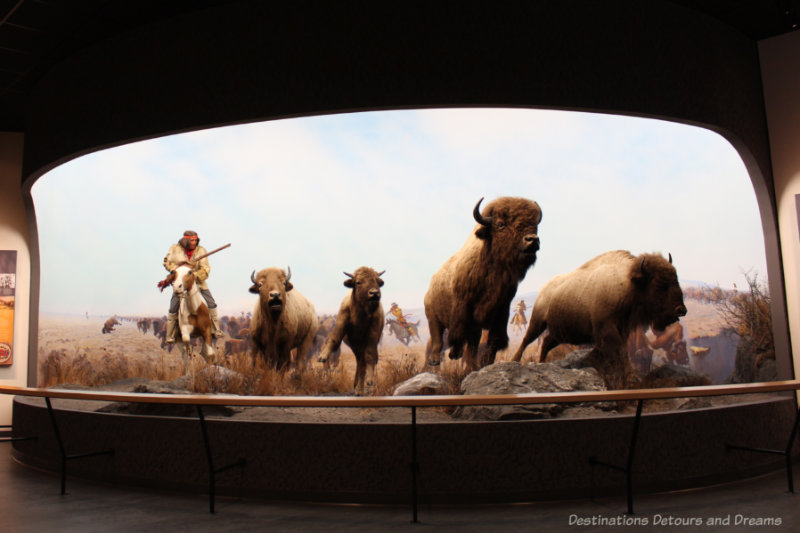 The Saint Boniface Museum, housed in a former Grey Nuns Convent, showcases the history and heritage of French-Canadian and Métis people in western Canada. It boasts the largest collection of Louis Riel artifacts in Canada.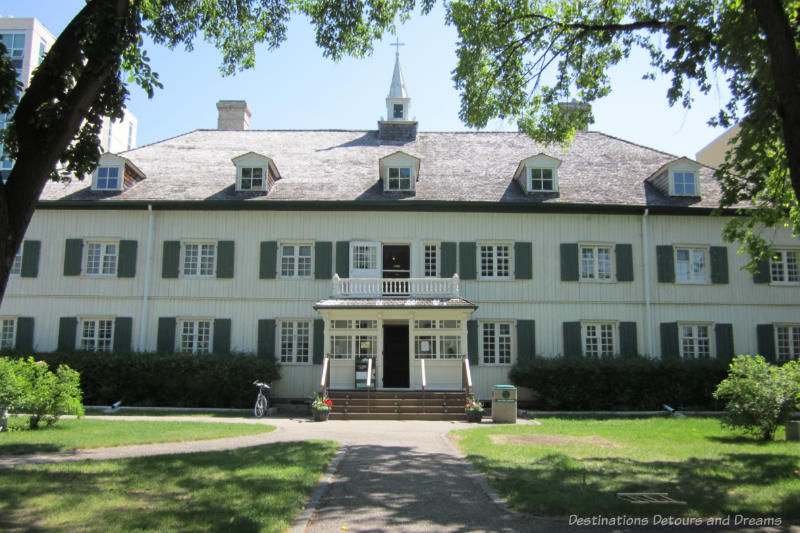 The Winnipeg Art Gallery (WAG) is Canada's oldest civic gallery. Qaumajuq, the WAG's new architecturally stunning gallery, showcases the world's largest collection of Inuit art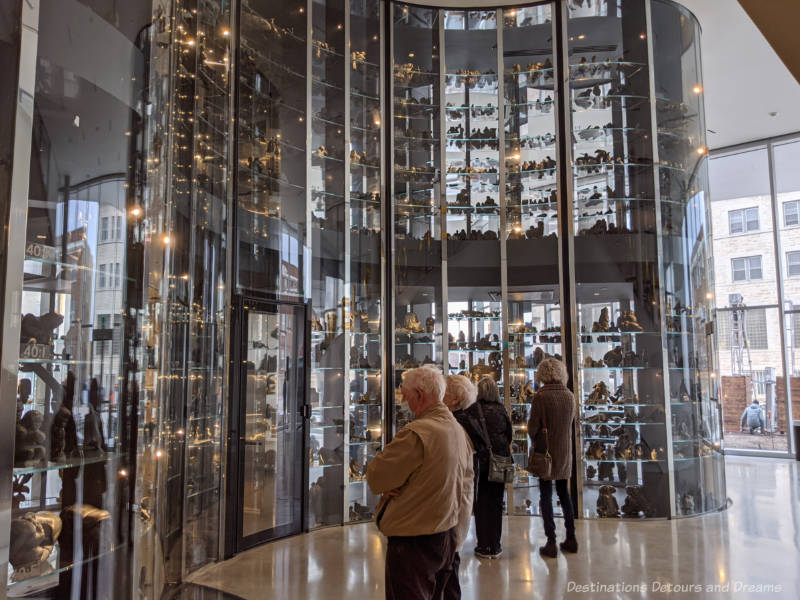 I've written posts about all of these museums. See Canadian Museum for Human Rights, Man and Nature in Manitoba Museum Galleries, French-Canadian and Métis Heritage at St Boniface Museum, and Qaumajuq: Illuminating The Largest Collection Of Inuit In The World.
Other museums that may be of interest include the Winnipeg Railway Museum, the Manitoba Electrical Museum, and the Winnipeg Police Museum. The Royal Canadian Mint, which mints all of Canada's circulation coins as well as coins for numerous other countries, offers tours of its facilities.
8. Hockey
The Winnipeg Jets of the National Hockey League (NHL) and the Manitoba Moose, the American Hockey League (AHL) affiliate of the Jets, play home games at the Canada Life Centre in downtown Winnipeg.
9. Polar Bears and Winter Activities at Assiniboine Park
Assiniboine Park is a hub of year-round activity with wide open green (white in winter) spaces, several gardens including the Leo Mol Sculpture Garden, public art galleries, event venues, and a zoo. Yes, you can visit a zoo in winter. It seems an appropriate time to see the polar bears at Assiniboine Park Zoo.
The award-winning Journey to Churchill exhibit is the most comprehensive northern species exhibit of its kind in the world. It recreates the tundra landscape of the Churchill coast and presents a façade of the town of Churchill. Viewing stations and signage allow you to see and learn about a variety of northern wildlife. In Gateway to the Arctic, you can see seals and polar bears swimming from below the surface of the water.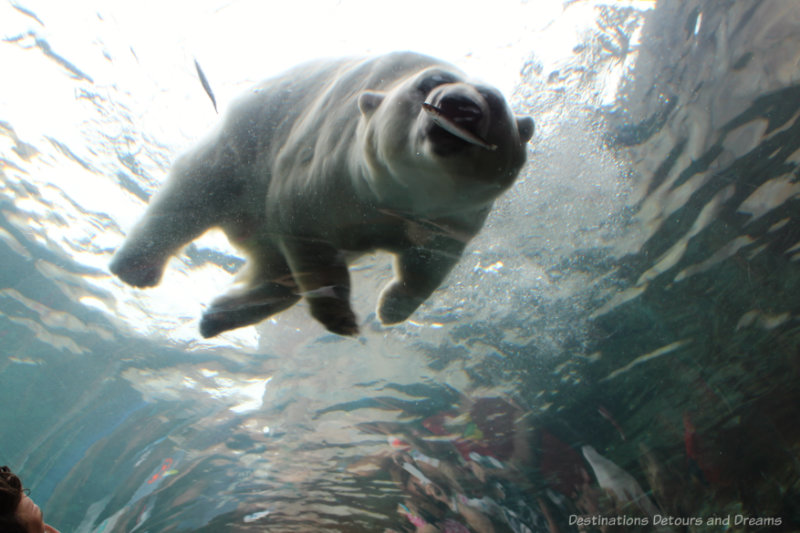 The polar bears at the zoo are all rescues. At the Leatherdale International Polar Bear Conservation Centre, you learn about polar bears, the Arctic ecosystem, research, and climate change.
My post on the Journey to Churchill exhibit can be found here.
Outside of the zoo at other parts of Assiniboine Park, you can skate, toboggan, or cross-country ski. Read about winter activities at the park here.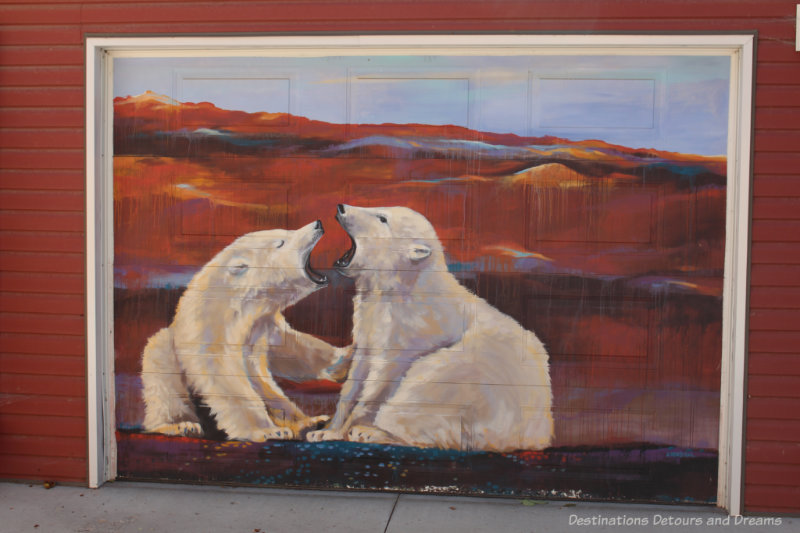 Bonus: For a different look at northern wildlife, visit Back Alley Arctic. Paintings on garage doors and fences in the alleyway of Canora and Ethelbert Street between Westminster and Wolseley depict a variety of northern wildlife. They are the work of artist and activist Kal Barteski, who is passionate about polar bears, sea ice, and environmental health. I wrote about the alley here.
10. Winter Walks
I've already mentioned Nestaweya River Trail and The Forks, FortWhyte Alive, and Assiniboine Park, but there are a number of other trails and parks offering opportunities for beautiful winter walks.
The river and surrounding woodlands of the Seine River Greenway, which runs for 26 kilometres in southeast Winnipeg, are home to many types of wildlife. Winding through an urban forest of large oak trees, the Bois-des-Esprits trail is known for the tree carvings that give the trail its name. It is fun to spot the carvings while walking this trail.
Assiniboine Forest will make you feel as if you're out in the wilderness even though you are within city limits. Keep an eye out for whitetail deer.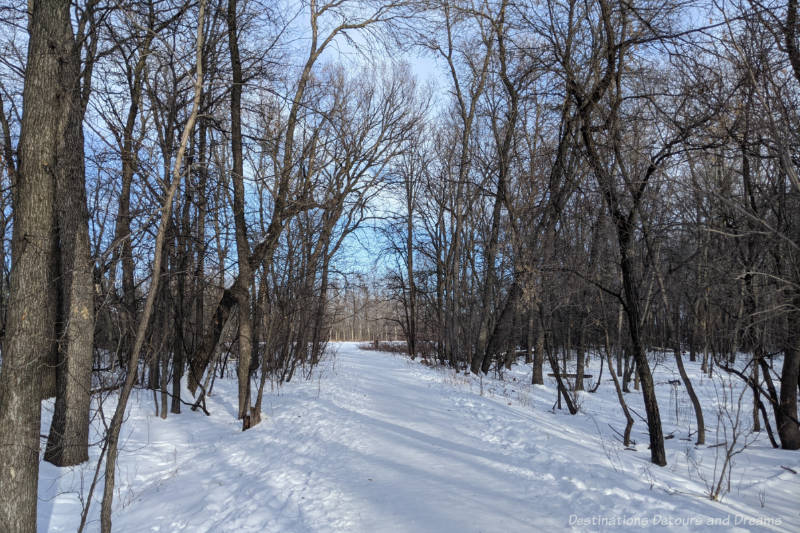 In the south end of the city in the St. Vital neighbourhood, Henteleff Park features 30 acres of walking trails. The park was once part of the Henteleff family farm. Located along the Red River, it features a natural landscape of riparian forest that is home to diverse wildlife and many songbirds. Check out the interpretative signage at the entrance that highlights the Henteleff farm history and the area's Métis history.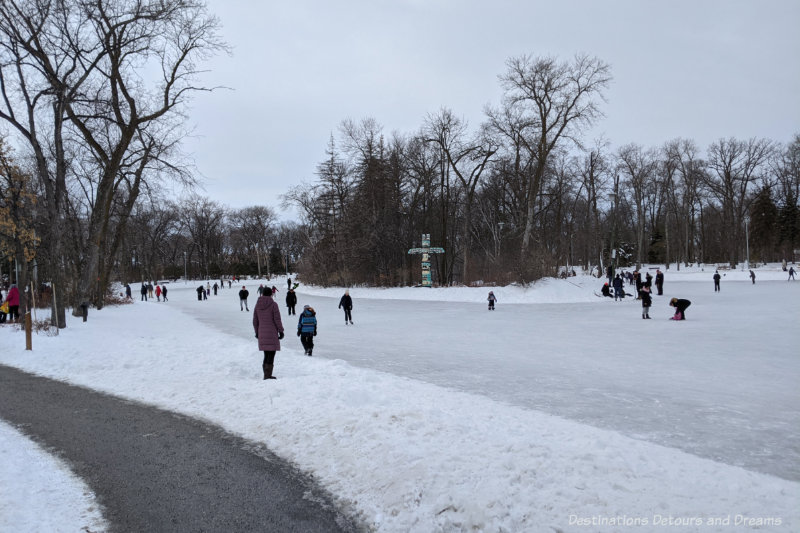 The 100-acre St. Vital Park contains many trails, a duck pond for skating, and a toboggan slide. In King's Park, you'll find a Chinese pagoda and the Carol Shields Memorial Labyrinth. Kildonan Park, home to some of the largest and oldest trees in the city, features toboggan slides and a skating pond in winter. Other parks with walking trails include Whittier Park which has a three kilometer trail along the river and Lagimodière-Gaboury Park on the site of the first Francophone settlement in western Canada.
Harte Trail runs along an old railway bed in Charleswood in west Winnipeg. Also in west Winnipeg is the Sturgeon Creek Greenway where the walking trail along the creek takes you past an old mill.
And Something A Little Different
Although dog sledding is typically associated with locales still more northern than Winnipeg, there is now a place near Winnipeg where you can share in this iconic experience. Harness Adventure Mushing Co., located 30 minutes east of Winnipeg in Richer, offers private group mushing adventures for groups of four to six. Because I have no personal experience I cannot comment on it, but it sounds very interesting.
Another adventure I have no experience with (nor am I likely to, although I find it fascinating to think people actually do this) is ice climbing. The Saint Boniface section of the Alpine Club of Canada operates an ice climbing tower at 141 rue Messenger. The tower is usually open during the day Saturdays and Sundays. Contact the club for details.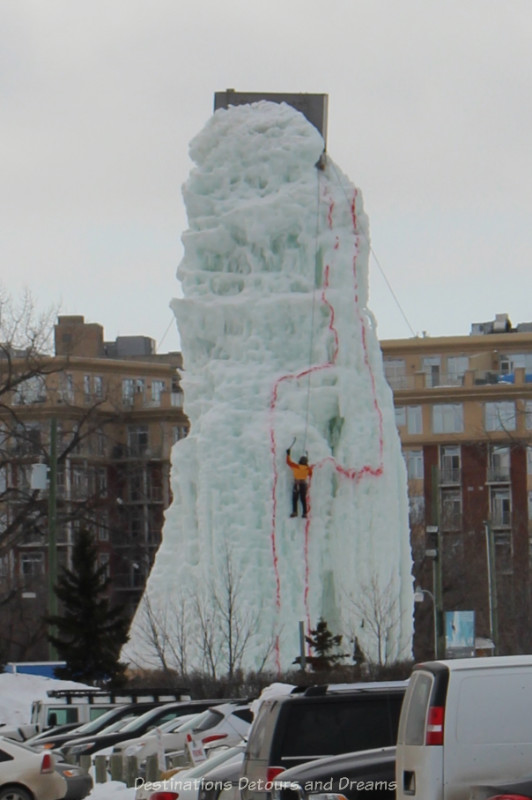 Never miss a story. Sign up for Destinations Detours and Dreams free monthly e-newsletter and receive behind-the-scenes information and sneak peeks ahead.
PIN IT