The Smithsonian of the Ozarks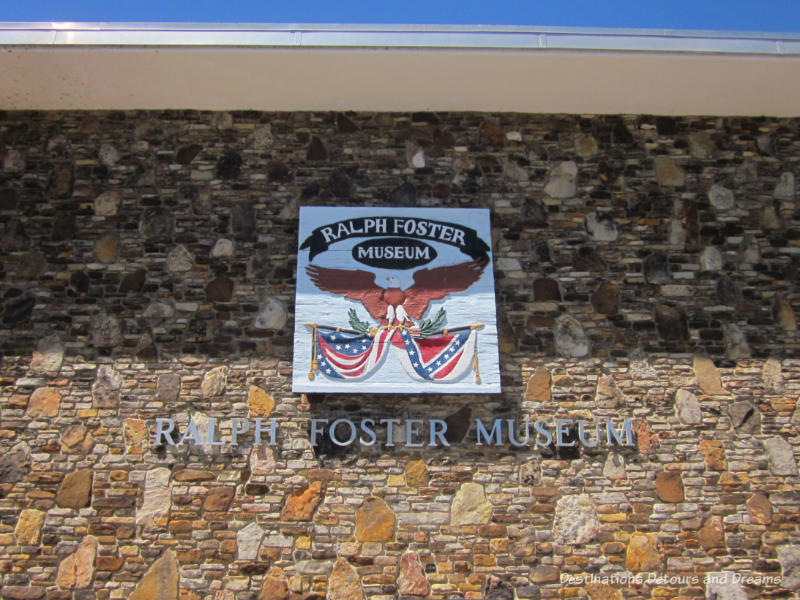 The Ralph Foster Museum in Branson, Missouri contains a variety of historical artifacts highlighting the history and culture of the Ozarks
The primary focus of the Ralph Foster Museum at the College of the Ozarks in Branson, Missouri is to collect, preserve, interpret and exhibit items relating to the Ozarks region. The museum began in the 1920s as a small display of items in the basement of a boy's residence hall. The museum was renamed after Ralph Foster in the 1960s. Ralph Foster was a radio pioneer in Missouri who set up a radio station in a corner of his Firestone tire store. The hobby grew into a business that gave many famous country music stars their starts. Programming featured live talent broadcasts. He later created a weekly television show, "Ozark Jubliee." He collected Indian artifacts over the years and donated his collection to the school's museum. The museum is now one of the foremost institutions of historical preservation in the Midwest and is known as the "Smithsonian of the Ozarks."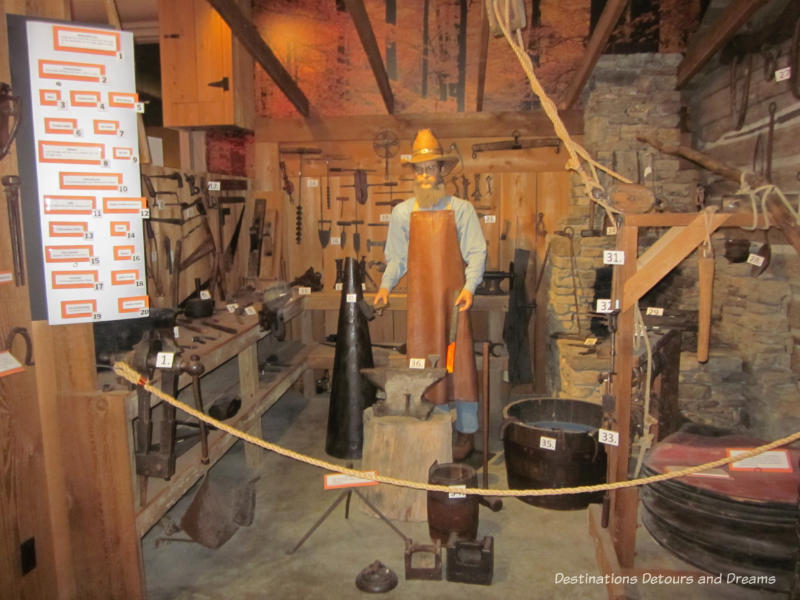 The museum contains an eclectic collection of artifacts that includes an early cream separator, antique pocket watches, traditional looms, western show costumes, a cameo collection, gems and a tear jar where mourners shed their tears before placing the vase in the tomb of the deceased. And the Beverly Hillbillies Truck.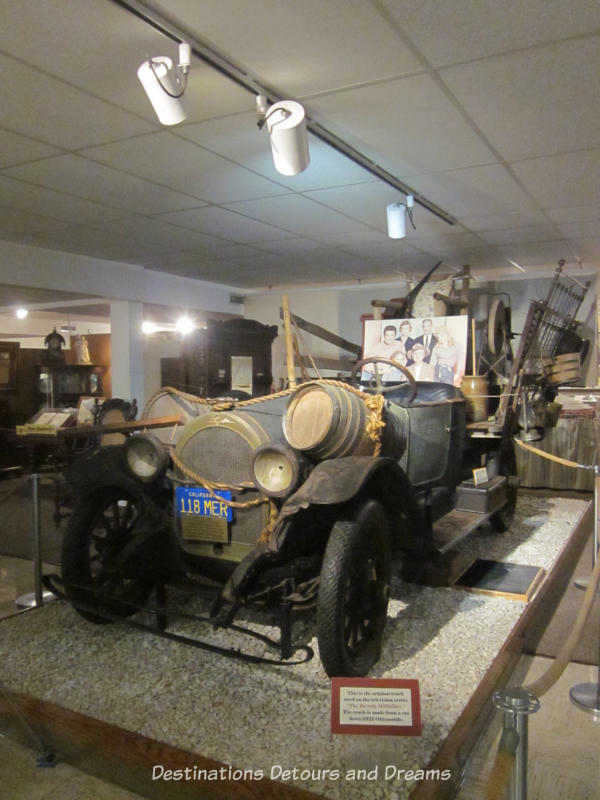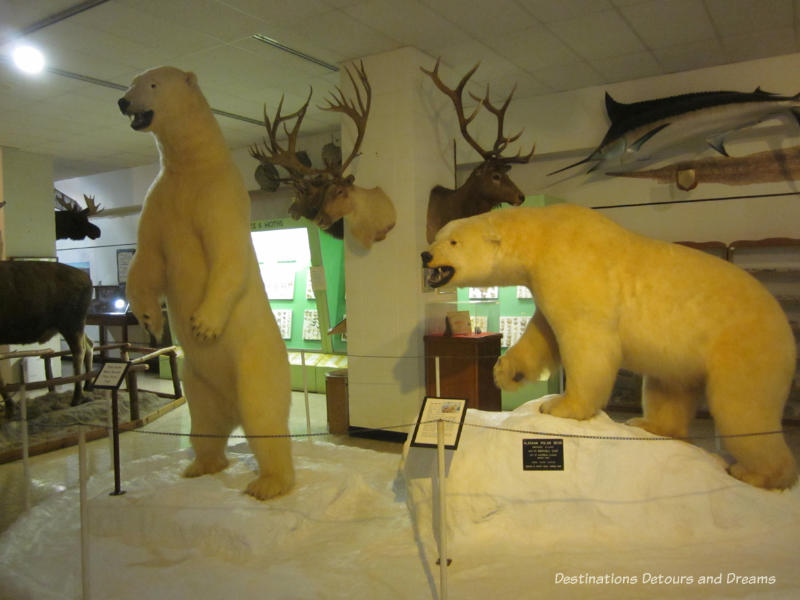 There is a natural history section, information on the history of the Ozarks and its culture, the largest weapons collection in the area, a collection of Rose O'Neill Kewpie Dolls and an historic one room schoolhouse.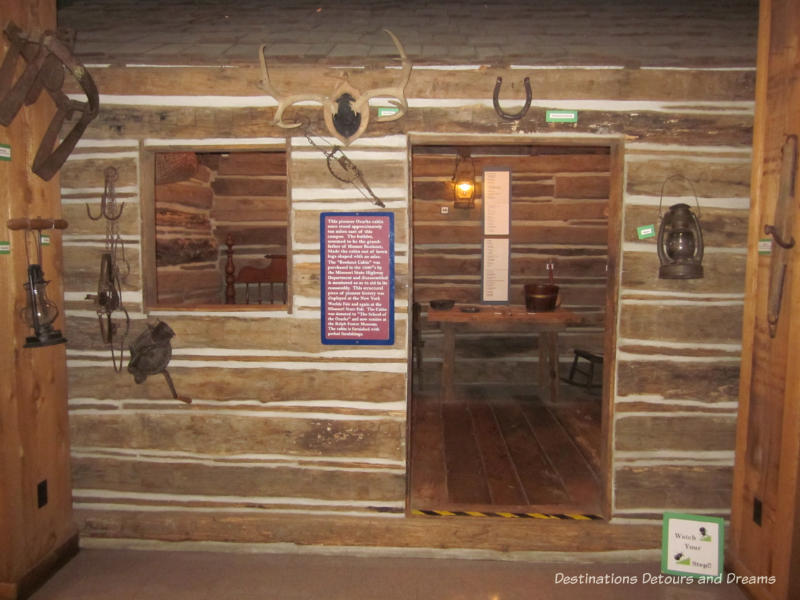 The pioneer cabin in the above photo once stood ten miles east of the campus. It was purchased in the 1930s by the Missouri State Highway Department and disassembled and numbered to aid in reassembly. It was displayed at the New York World's Fair and the Missouri State Fair. Period furnishings decorate the interior.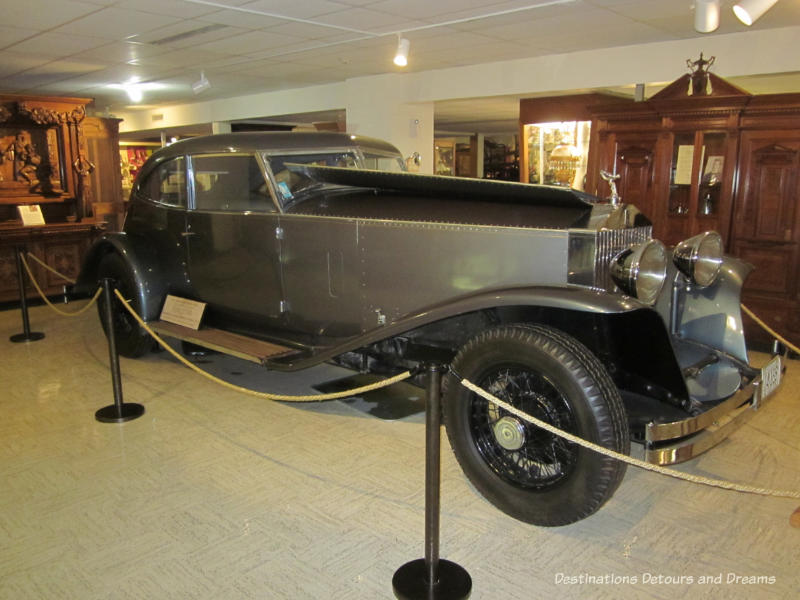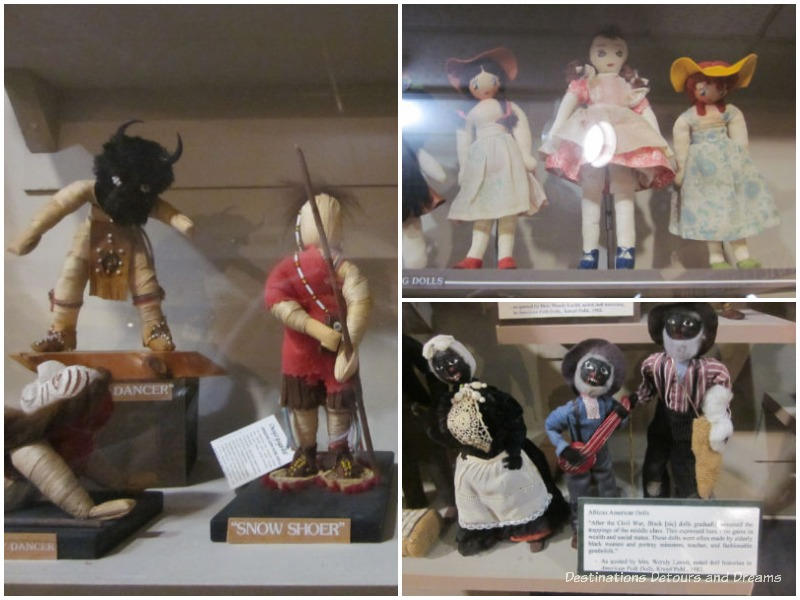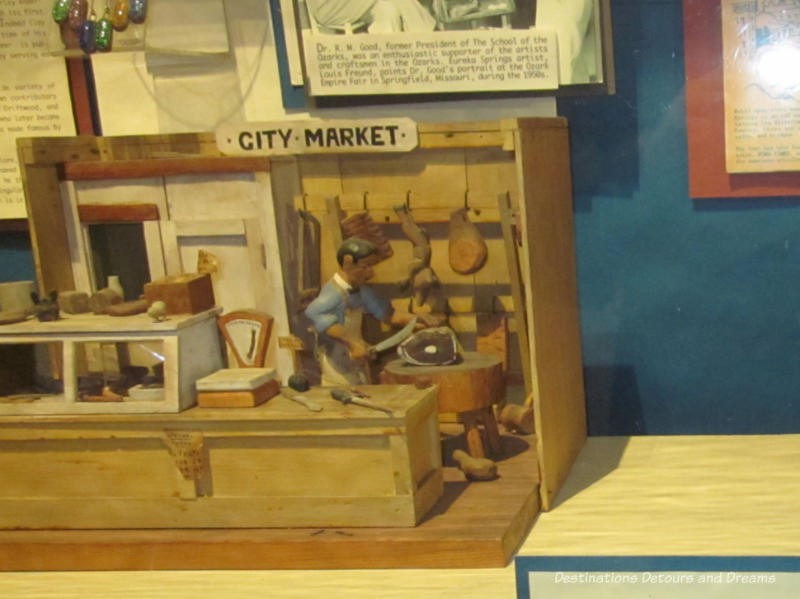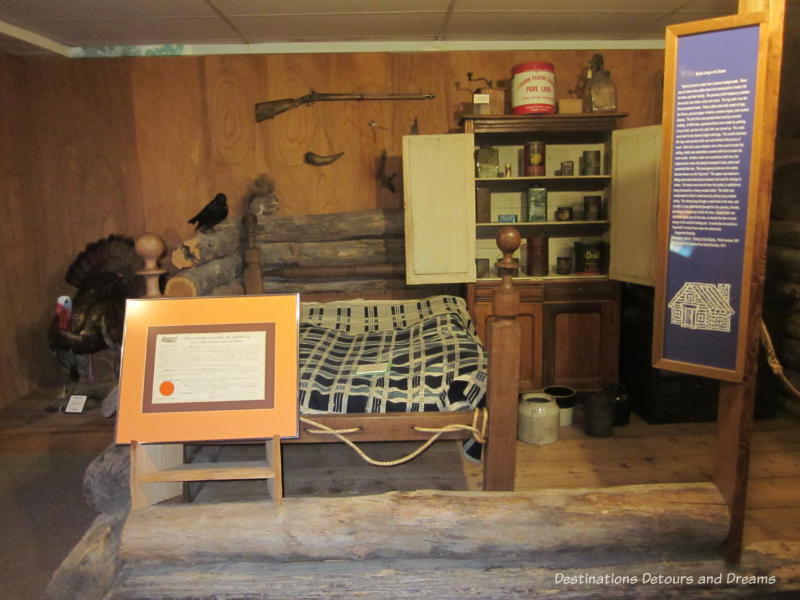 The College of the Ozarks, on whose campus the museum is located, is an interesting place. Known as Hard Work U., this Christian liberal-arts college charges no tuition. Instead, each student participates in the on-campus work program for 15 hours per week and two forty-hours weeks per school year. Work may be in the computer centre, the museum, the child development center, the restaurant, the farm, or any of many other work areas. Students purchase their own books. There is a charge for room and board, but there are options to apply to participate in a six-week summer work program in return for one semester of paid room and board. There are standards for dress on campus. Drinking and partying is not allowed. Financial need is one of the considerations for acceptance into the school, which has a waiting list.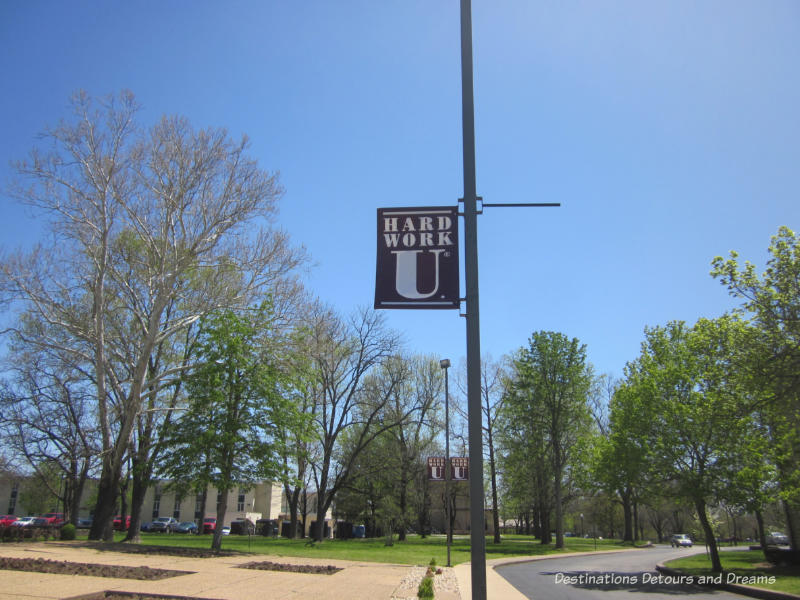 My husband Rick visited the Ralph Foster Museum while I was busy touring other sites. After hearing about his visit and seeing his photographs, the museum is on my list of places to visit on a future visit to Branson. Its eclectic mix of artifacts truly means there is something for everyone here. The museum is open Monday through Saturday except for Thanksgiving Day and Christmas week.
When you visit the Ralph Foster Museum, you might want to consider visiting another spot on the College of the Ozarks campus. The award-winning Dobyns Dining Room at the Keeter Center is run by hospitality and culinary arts students and features food from the college's gardens, farm and mill. The Creamery Ice Cream Shop, also in the Keeter Center, serves student-made ice cream from milk produced on the college's dairy farm.
Never miss a story. Sign up for Destinations Detours and Dreams free monthly e-newsletter and receive behind-the-scenes information and sneak peaks ahead.
PIN IT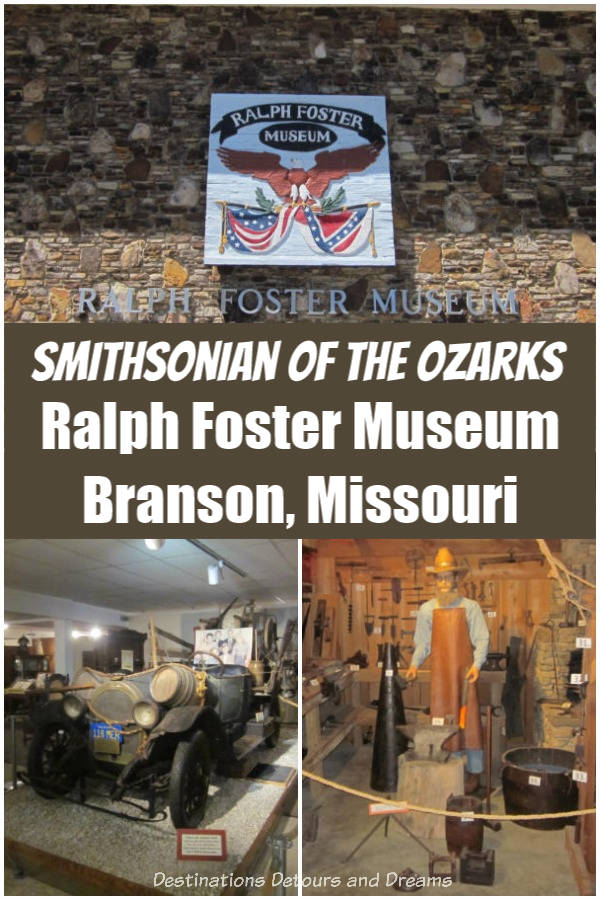 Photo credit for all photos: Richard Melia