Farm To Table At The Roost On Vancouver Island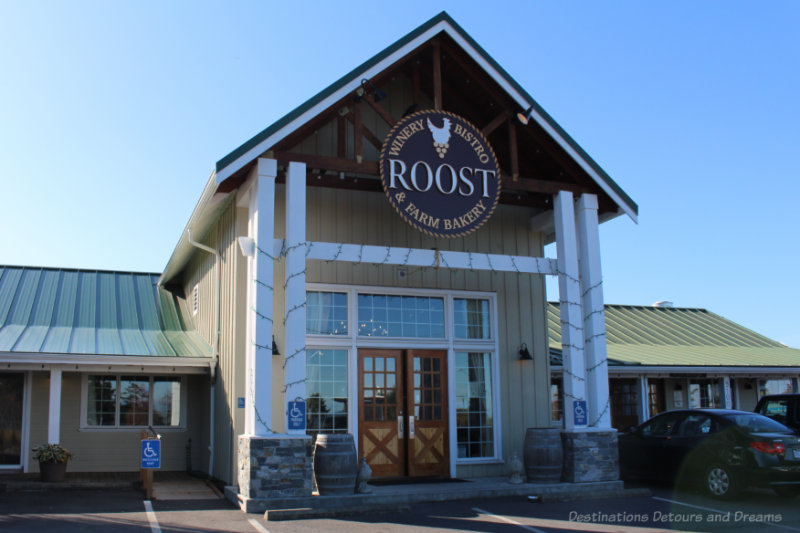 Wine tasting and a farm tour at the Roost Winery Bistro & Farm Bakery in North Saanich, British Columbia
Farm-to-table has become a popular restaurant concept. It generally refers to food made from locally-sourced ingredients, often natural or organic. The term becomes particularly meaningful when a portion of those locally-sourced ingredients are grown or raised on the restaurant's own farm as is the case with the Roost Winery Bistro & Farm Bakery located in North Saanich on British Columbia's Vancouver Island.
Owned and operated by Dallas and Sarah Bohl, the Roost is located on the 10-acre farm where Sarah grew up. In 2002, the Roost Farm Bakery opened and started selling baked goods made from produce grown on the farm. Over the years, the operation has grown to include a garden market, café, winery, and outdoor event area. Sarah's father, Hamish, still grows wheat, berries, chicken/eggs, and other produce that are used in the items made at the Roost.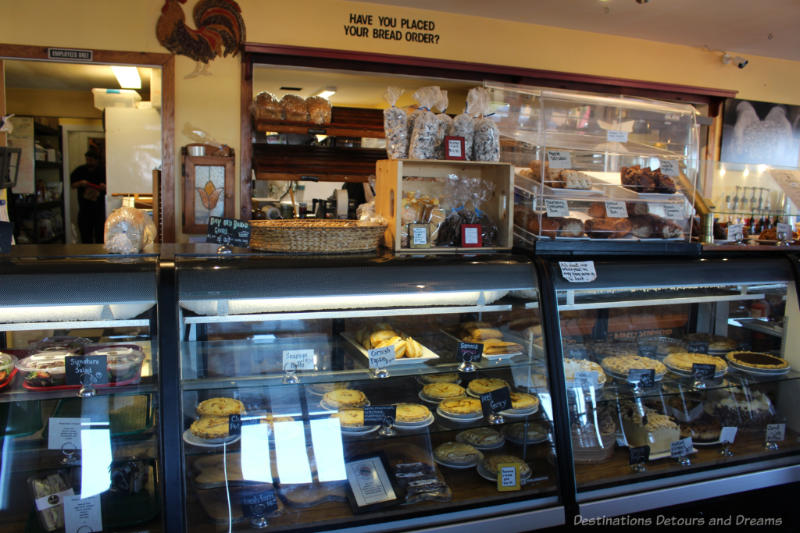 I first heard of the Roost when doing research on Victoria area restaurants. I was interested in visiting the Roost, but, given other things on my schedule on my latest trip to Victoria in September, I thought that visit would have to be saved for a future trip, but a casual stop at the bakery after visiting Butchart Gardens to pick up something for dinner turned into a wine tasting and a farm tour.
As we prepared to do a wine tasting, I inquired about their farm tours. I'd read about them on their web site. Farmer Hamish gives the tours, which run about an hour. The tours typically need to be booked in advance, but, to my surprise, the woman behind the wine tasting bar said she'd be able to take us on a tour right away if we were interested. We chose to take the tour before doing the wine tasting. Hamish didn't lead that tour as he was working on the farm, but we did met him during the tour.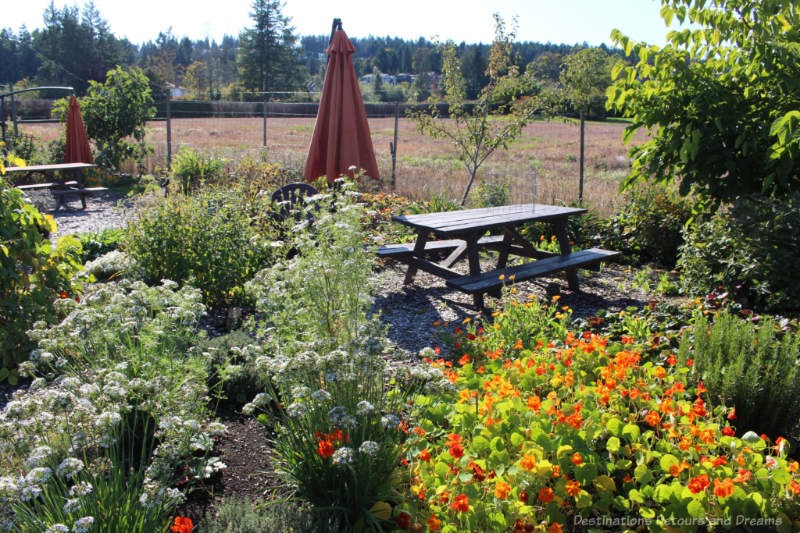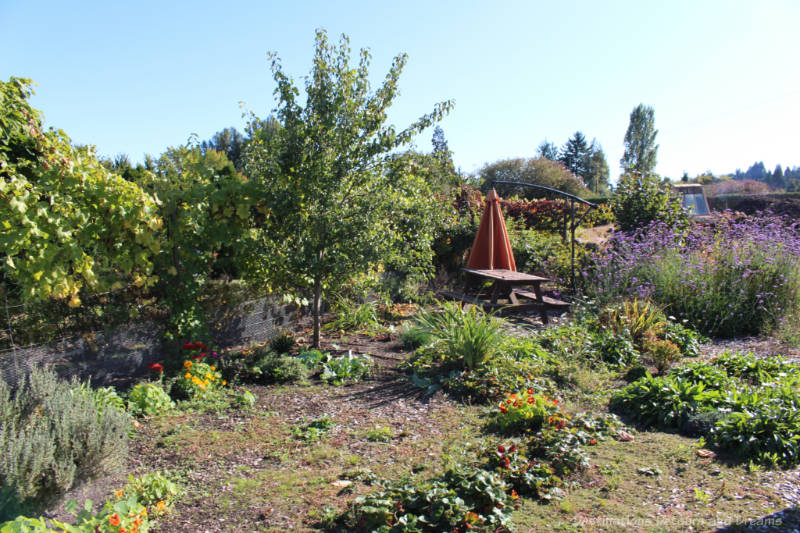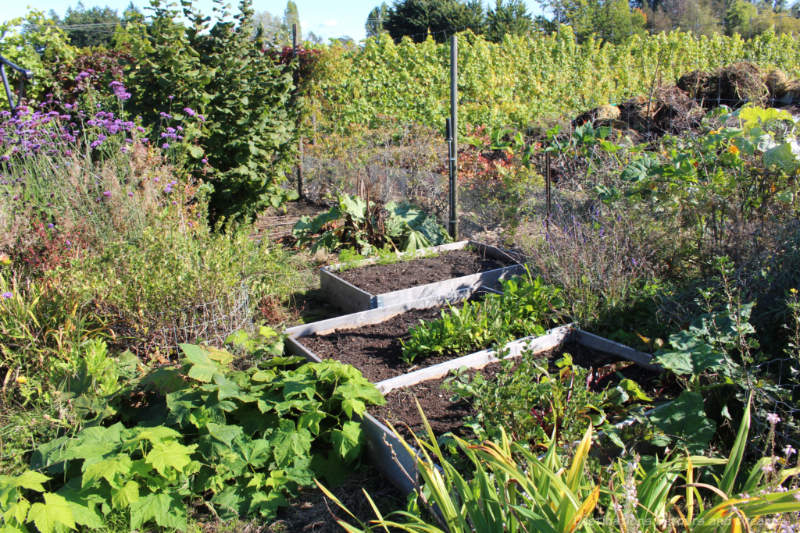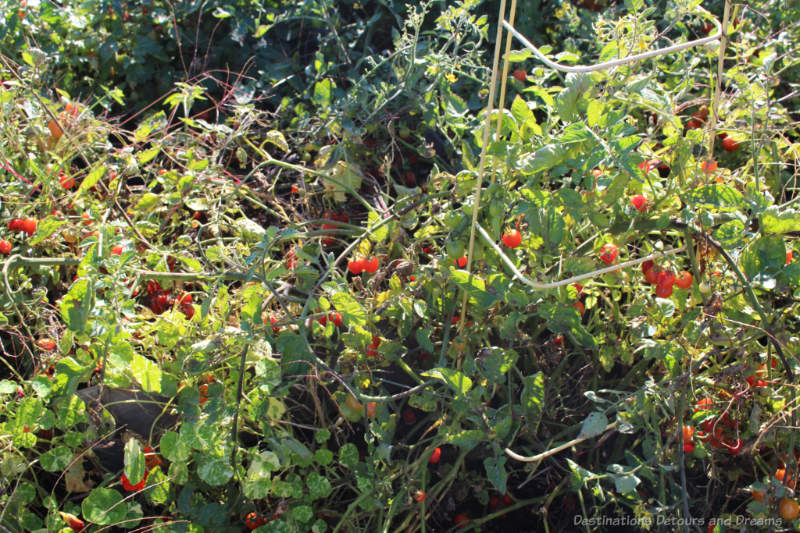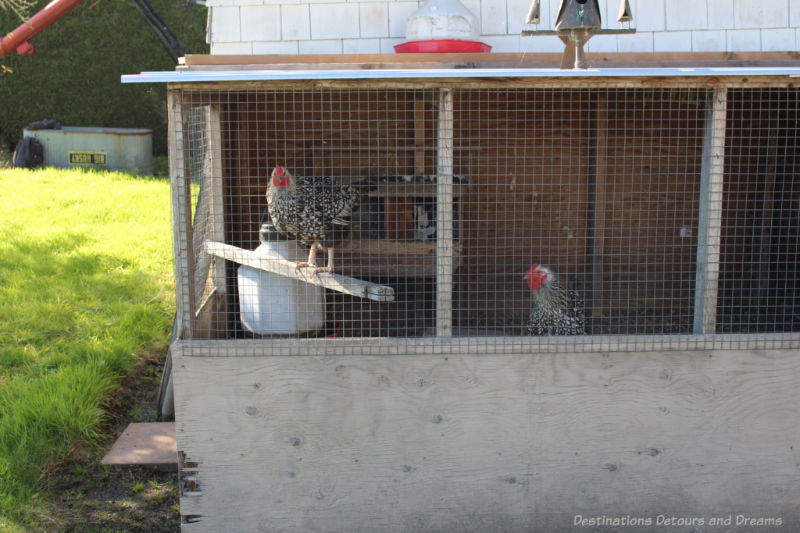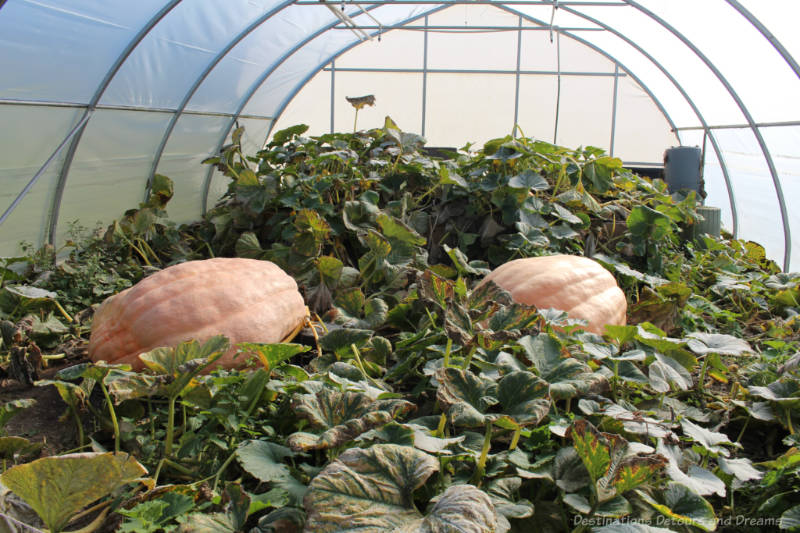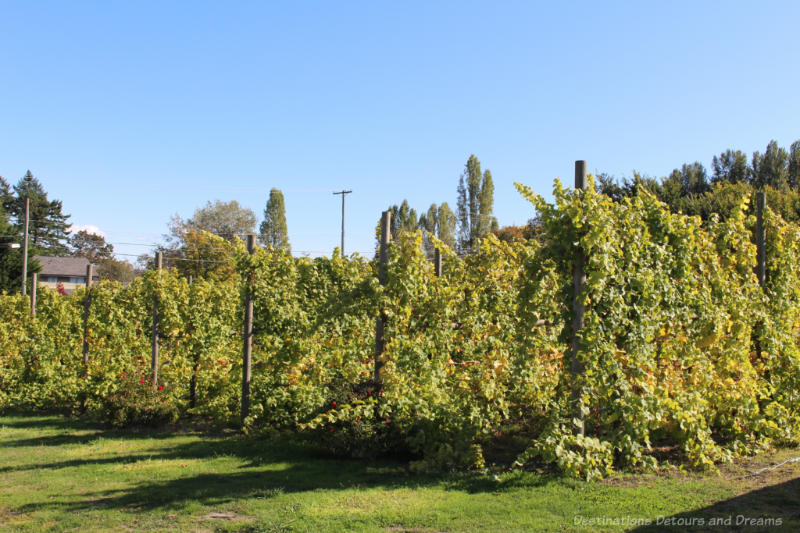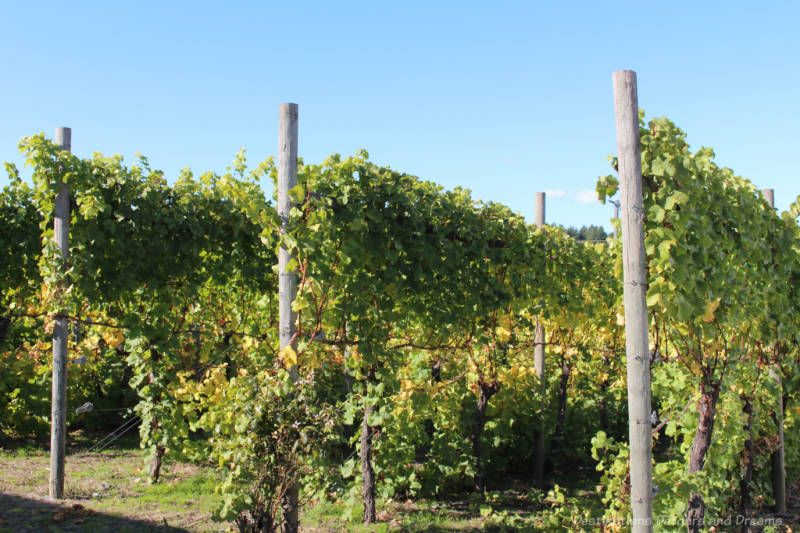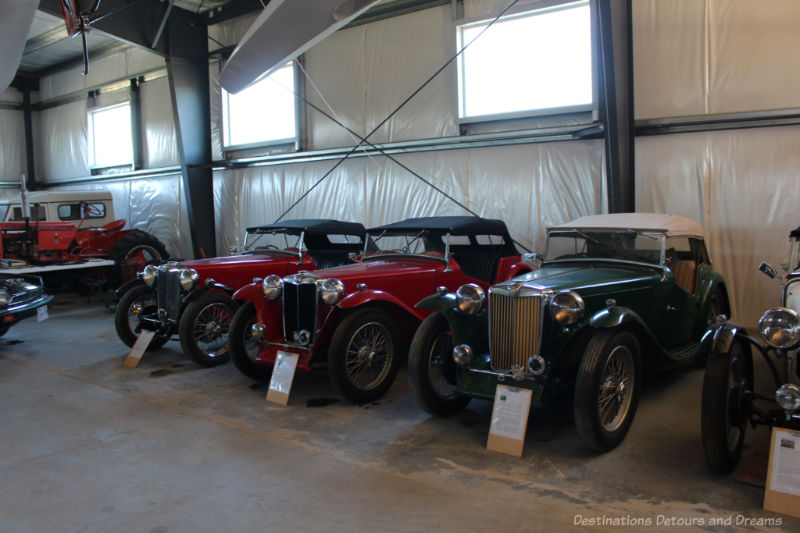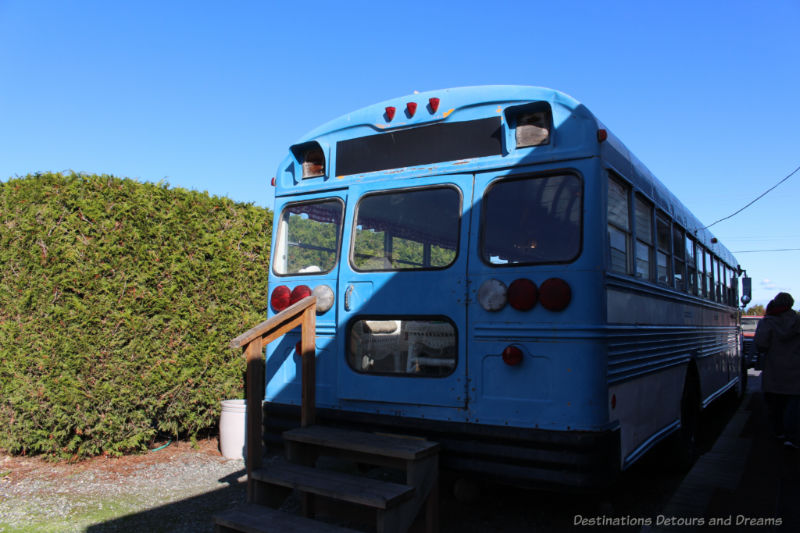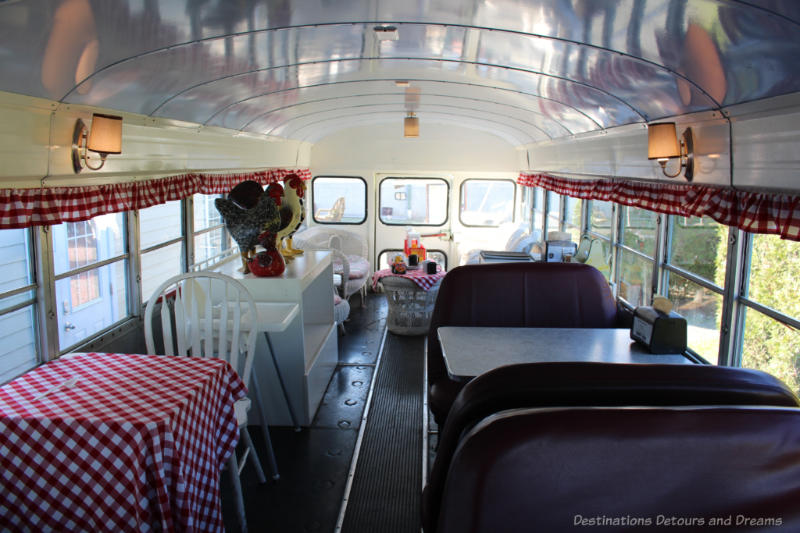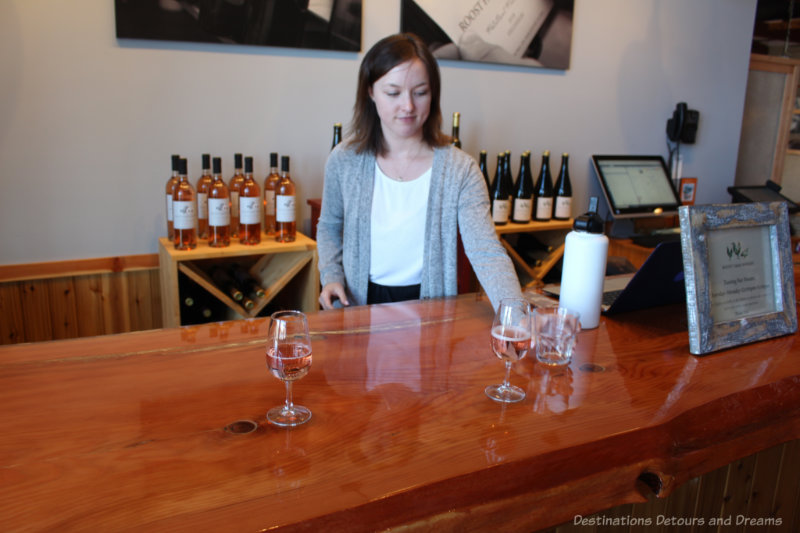 After the farm tour, we did a wine tasting. The wines were all quite good to my taste. Their white wine is made from Siegerrebe grapes. Siegerrebe means "victory wine" in German. According to the Roost's website, Siegerreb grows extraordinarily well on Vancouver Island where the cooler climate slows ripening (it can get overripe in some areas) and keeps grapes fresh. (Siegerrebe is also the grape used in their sparkling wine.) The Farmer's Daughter Rose wine, named after Sarah Bohl, is made from Estate Pinot Noir and Siegerrebe grapes. I often find rosé wines overly sweet, but this one was less so and somewhat crisp. Their Red Blend is made from Estate Pinot Noir, Leon Millot, and Marechal Foch grapes. They also have a Merlot/Syrah Blend, but that wine is not made from grapes grown on the estate. Merlot is grown in the warmer climate of the Okanagan. The Roost also produces a Ginger Apertif, which is made with fresh ginger soaked in Estate Grown Siegerrebe. Tasting notes for each wine are described via haiku on their website wine list.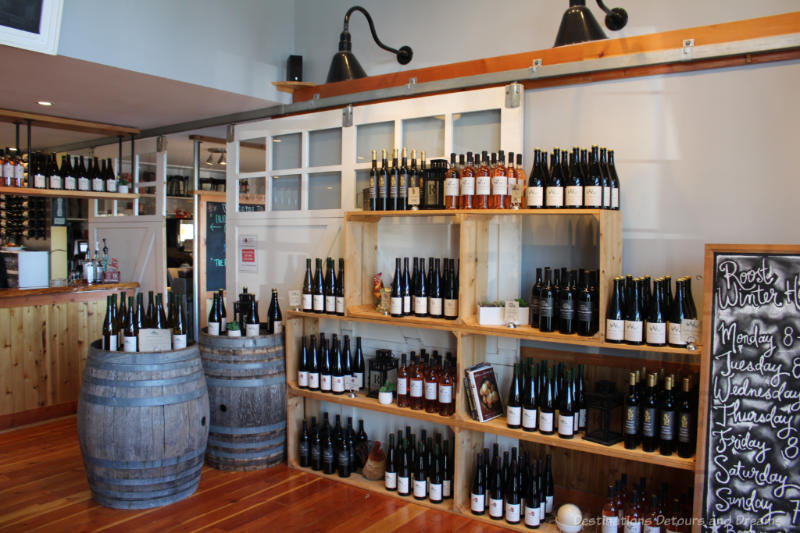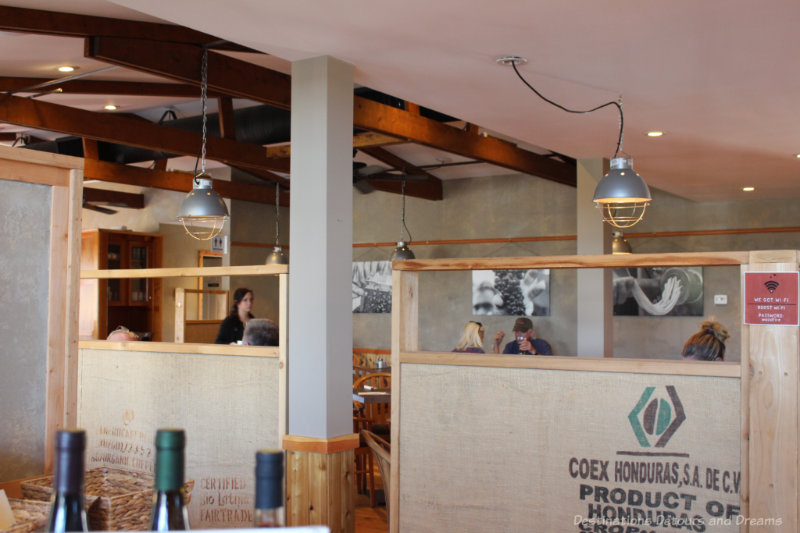 The menu at the 65-seat Roost Bistro contains a variety of dishes, including salads, fish, burgers, chicken, and steak. Breakfast features local farm fresh eggs. Soups are gluten free. Sandwiches are made with bread milled from their own wheat. There are wood-fired pizzas. My sister remembered coming to outdoor events at the Roost before the indoor Bistro existed with her children and having pizza. At that time the wood oven was located outside. It has now moved indoors inside the kitchen. We did not eat at the Bistro, but based on the taste of the two savoury pies we took home for dinner, I'd recommend it.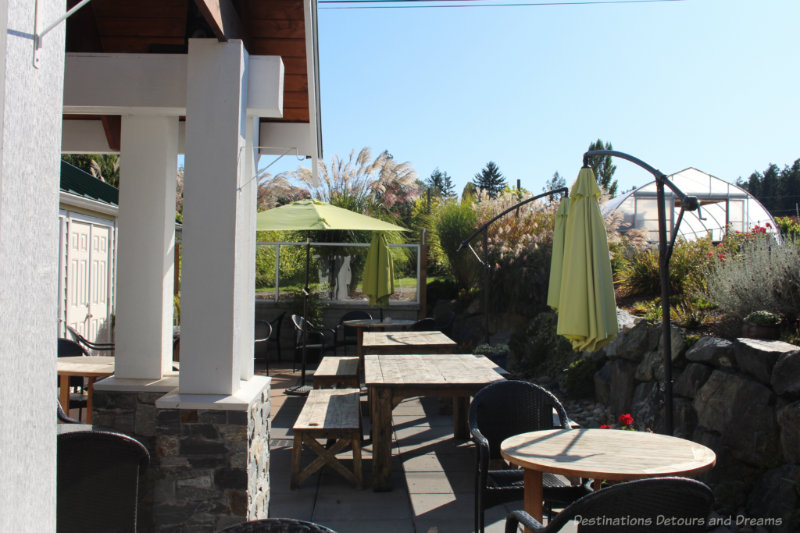 The Roost is located in North Saanich about a half-hour drive from downtown Victoria. It is open daily, but check the website for hours as they vary by day. The bistro is from 7am to 5pm Sunday through Thursday and from 7am to 7pm Friday and Saturday. The tasting room opens at 10am. Call ahead to book a farm tour. We were lucky enough to get a tour without prior arrangement, but I wouldn't count on that happening, particularly if you visit at a busier time than we did.
Never miss a story. Sign up for Destinations Detours and Dreams free monthly e-newsletter and receive behind-the-scenes information and sneak peeks ahead.
PIN IT