British Columbia Winter Mountain Drive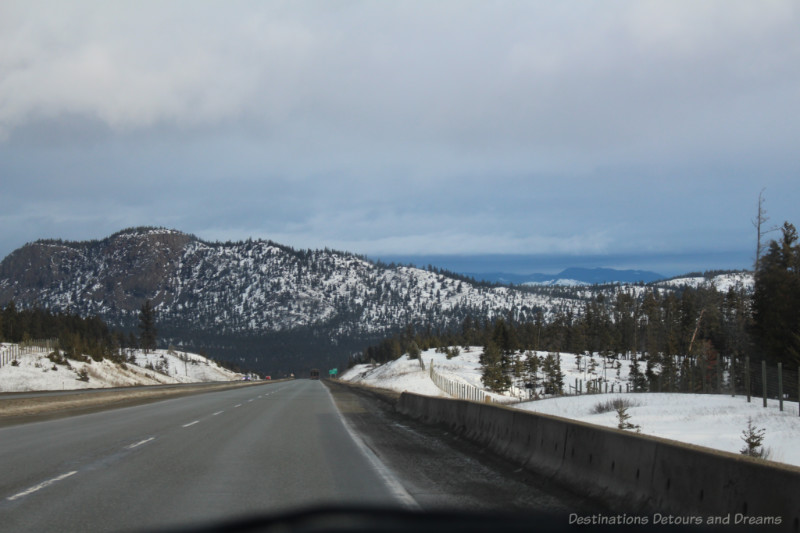 Photographs of a winter's drive through the mountains of British Columbia, Canada
A road trip through the mountains of the Canadian province of British Columbia is a dream trip for many. That dream usually takes place in summer time. Winter driving can bring a variety of challenges: slippery road conditions; poor visibility due to snow, fog, or iced up windshields; highway closures because of storms, accidents, or avalanches. Although the driving can be stressful at times, the scenery is still spectacular.
The rest of this post contains a variety of photographs I took from the passenger seat on a 2020 January trip through the British Columbia mountains. These photos were taken along Highway 5 from Hope to Kamloops and Highway 1 from Kamloops to Golden and are not in chronological order. Winter weather can vary dramatically. When we did this drive, temperatures were mild (just above or below freezing). Skies were mostly cloudy. We drove through light rain, a few patches of fog, and a small section of light snow. Cloud cover was low and sometimes appeared in the middle of the horizon.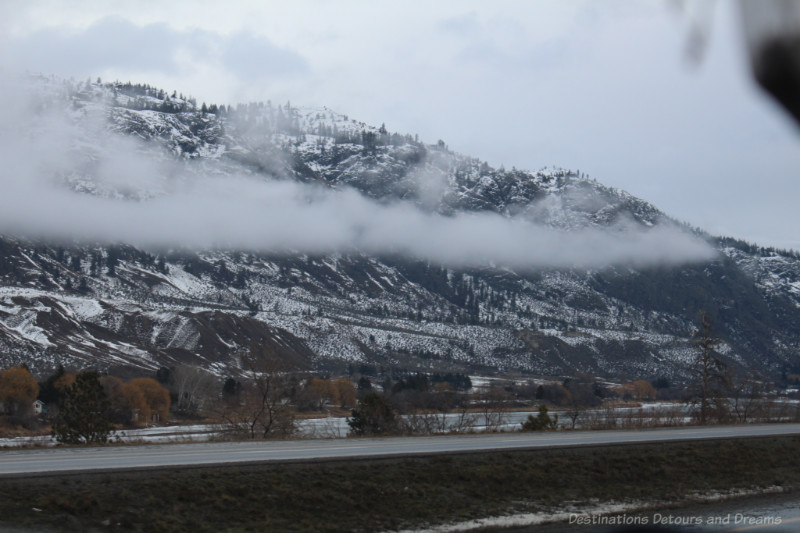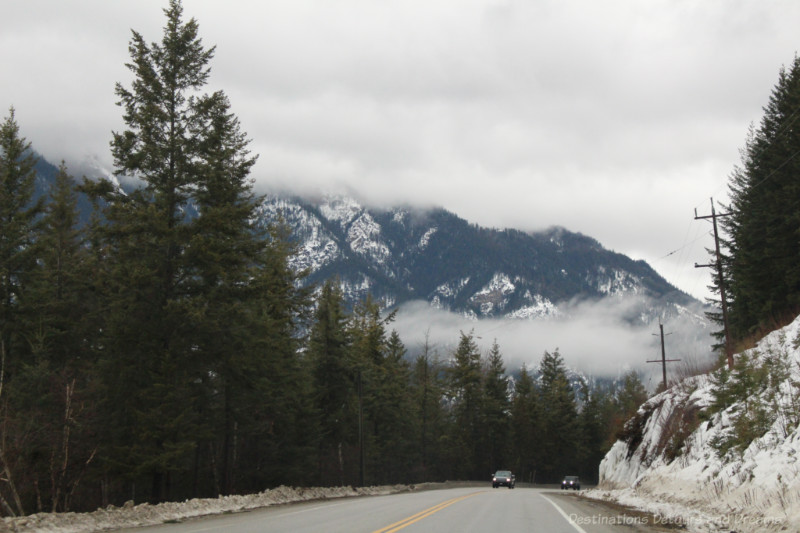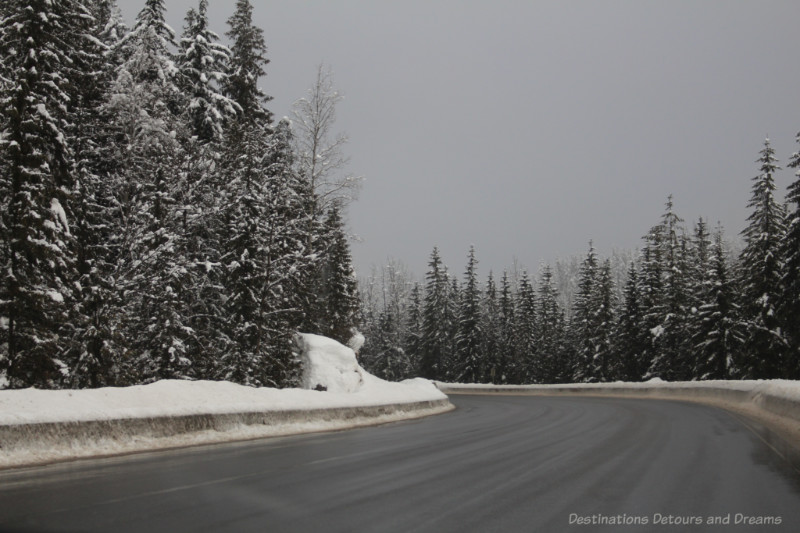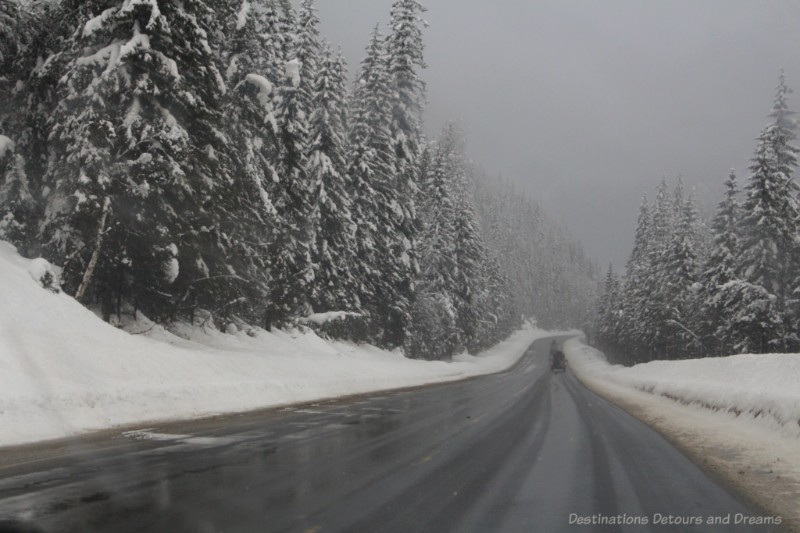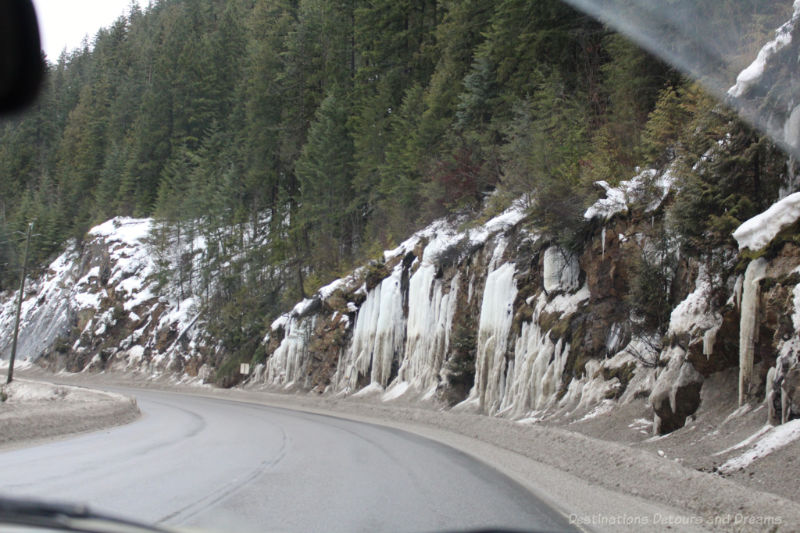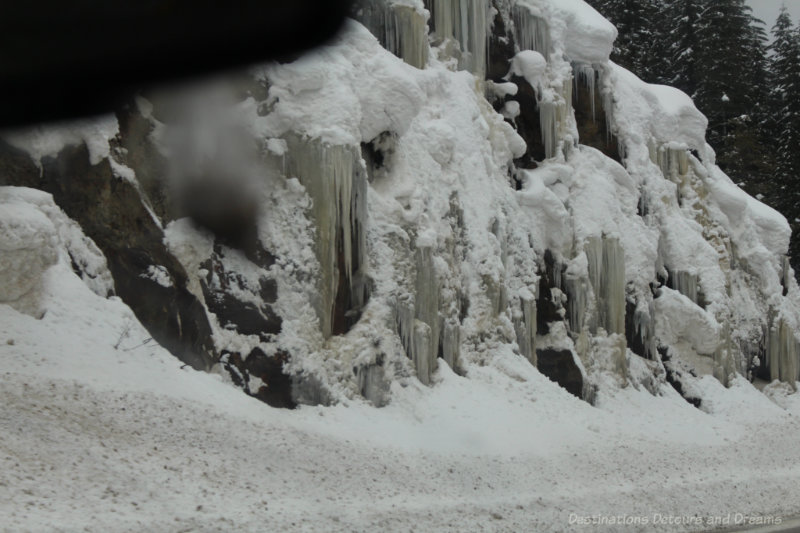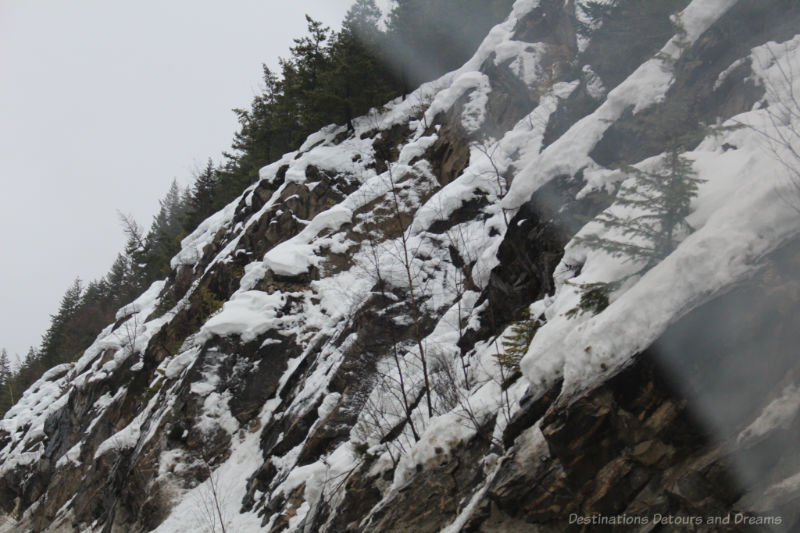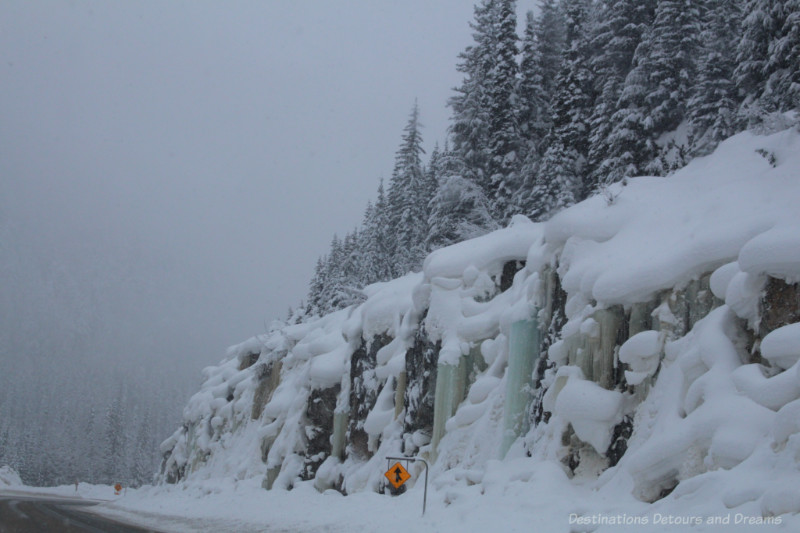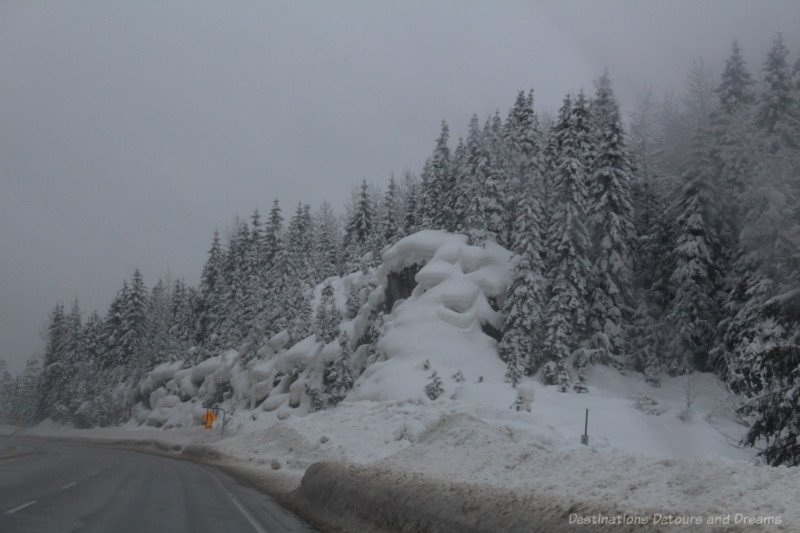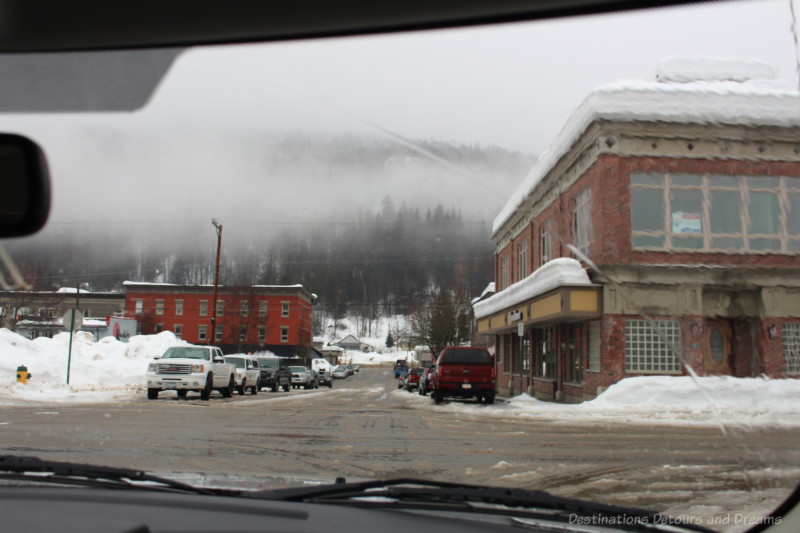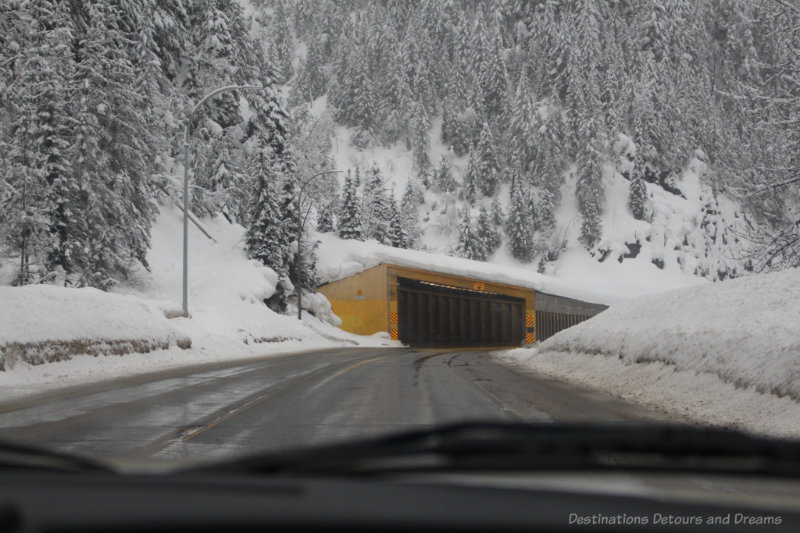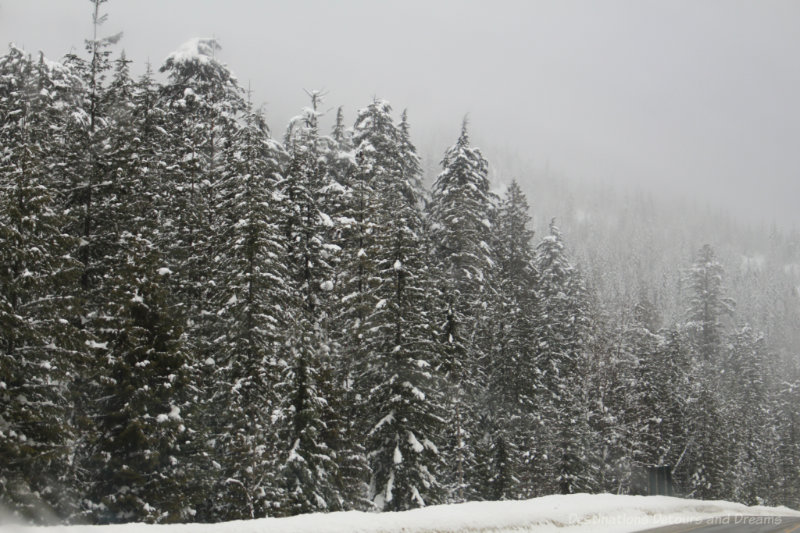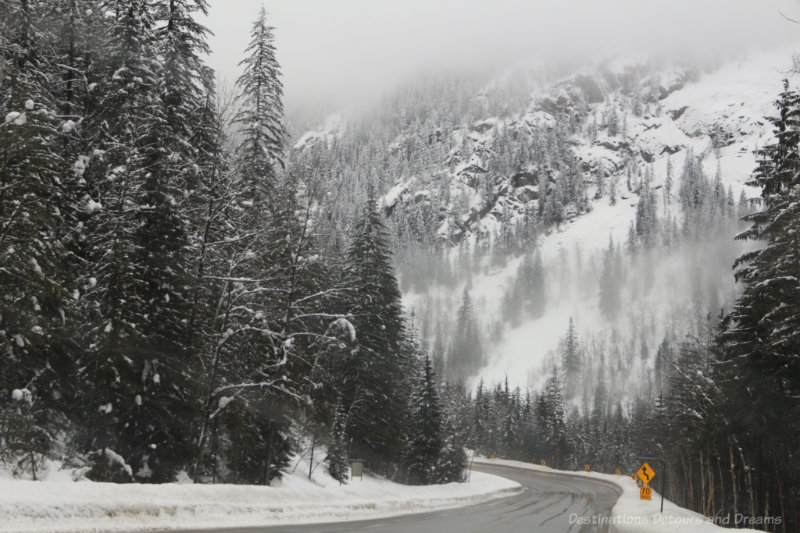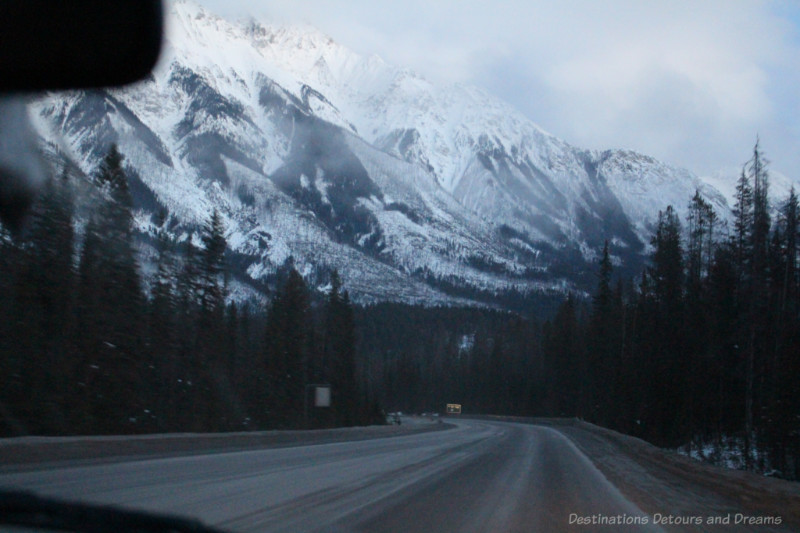 If you are interested in contrasting these photos with ones taken at another time of year, photos in the post Driving Through a Postcard Revelstoke to Banff were taken in May.
Never miss a story. Sign up for Destinations Detours and Dreams free monthly e-newsletter and receive behind-the-scenes information and sneak peeks ahead.
PIN IT