High Tea At McLeod House In Stonewall, Manitoba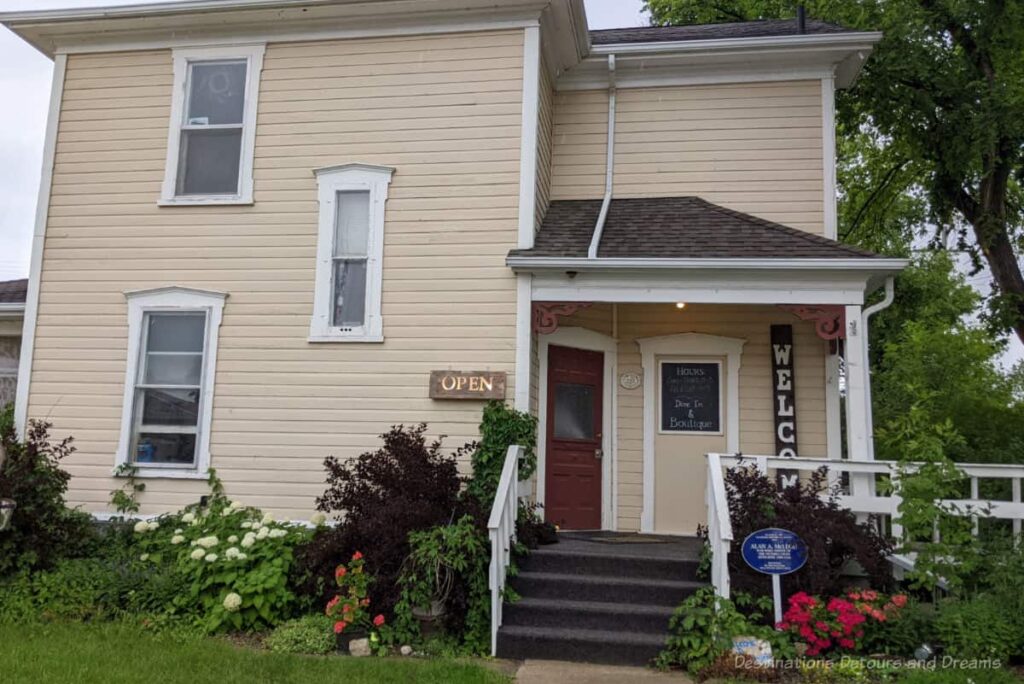 Afternoon tea in McLeod House, a historic home in Stonewall, Manitoba, Canada
A century-old house on the Main Street of Stonewall, Manitoba, Canada now operates as restaurant serving Sunday brunch, lunch six days a week, and dinner five days a week. McLeod House also offers High Tea.
Technically high tea refers to a working-class supper eaten between 5 and 7 pm after the work day. It features heartier fare than the delicate sandwiches and scones served at afternoon tea. Afternoon tea, which originated in the early 1800s, was served around 4 pm as a way to bridge the gap between lunch and dinner, which took place closer to 8 pm. Since most people would have been working at this time, it was the rich and elite who had afternoon tea. In North America, we've come to use the terms high tea and afternoon tea interchangeably. When you see high tea on a menu, it usually refers to the afternoon fare of tea sandwiches, scones, and sweets served on a three-tiered platter. And you generally don't have to wait until 4 pm to indulge. Restaurants that offer it typically do so at lunch time and throughout the afternoon.
Stonewall is located approximately 36 kilometres northwest of Winnipeg, Manitoba's capital city. The town was founded in the late 1800s as a major limestone production centre. Although the focus of the quarry production was quicklime, building stones were extracted in the early days. A number of notable limestone buildings still line Main Street. You'll also find MacLeod House Tea Room, Restaurant and Boutique on Main Street.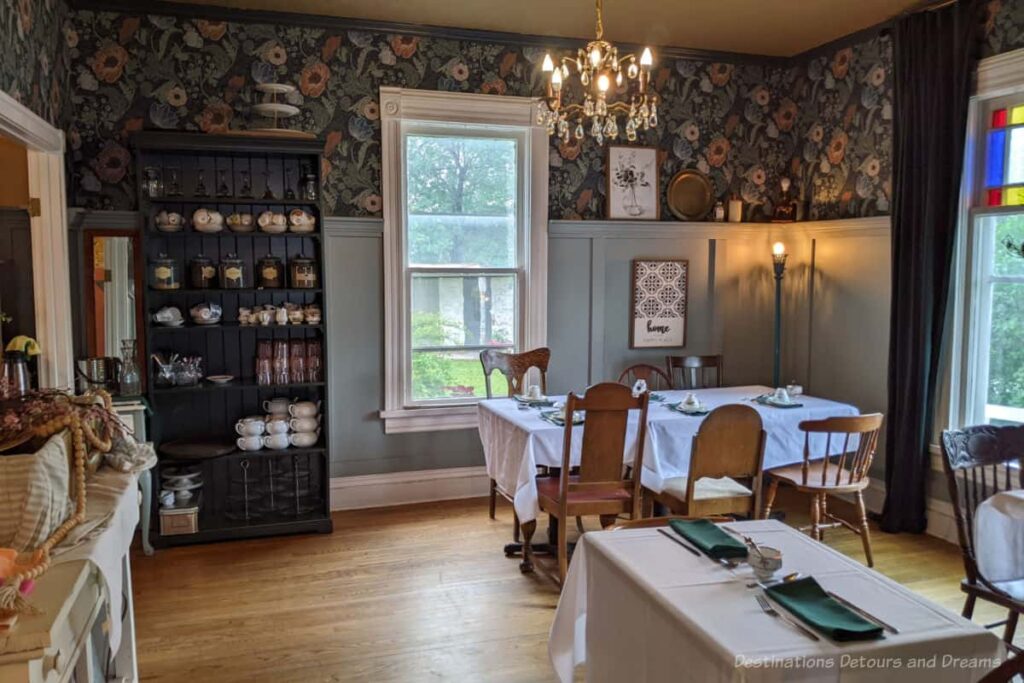 The McLeod's built the house in the early 1900s. Over the years, it has been home to a decorated war hero, a community doctor, a noted author, a historian, and a real estate agent. It became a tea room in 2003. In 2019, Jon and Joy Billings took over the tea room. The rooms on the main floor now contain dining areas. A friend and I enjoyed High Tea in one of these rooms.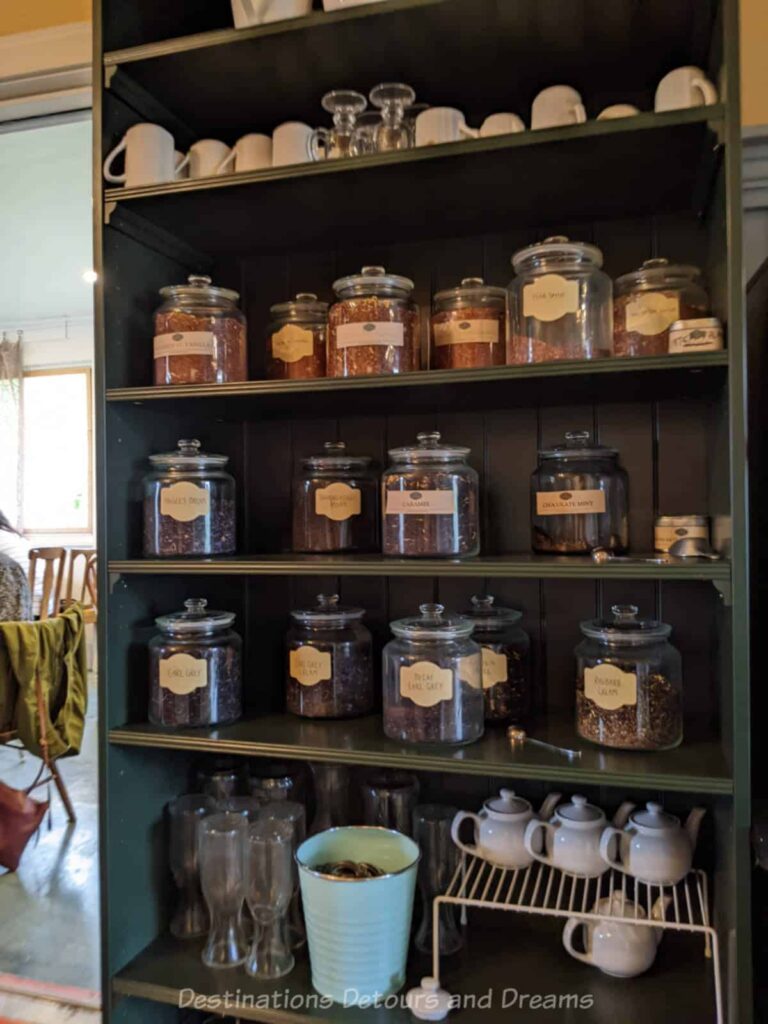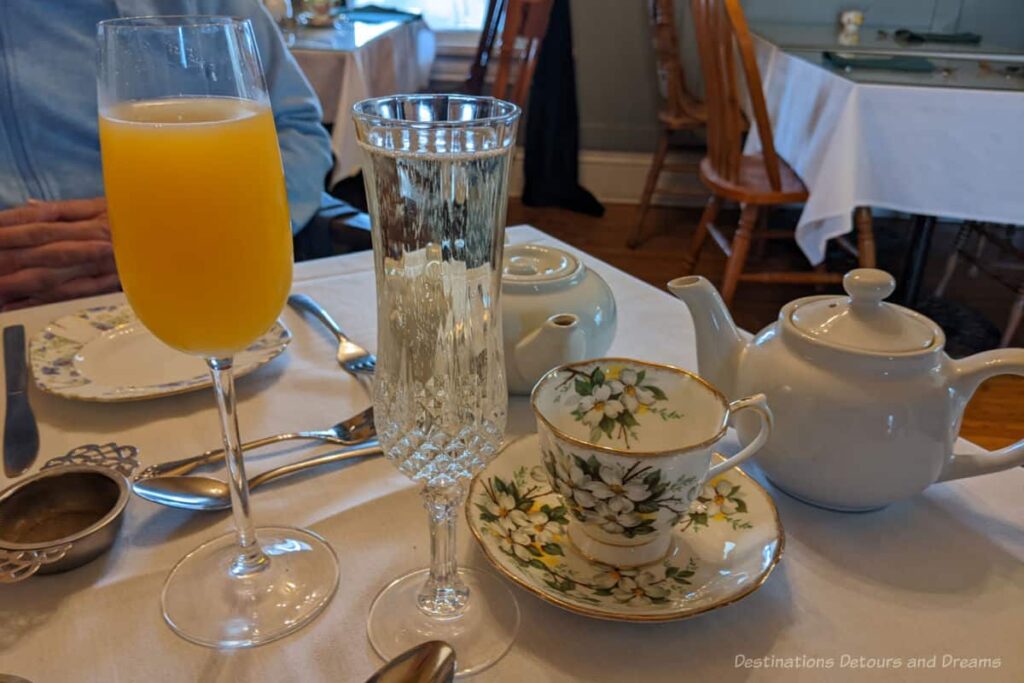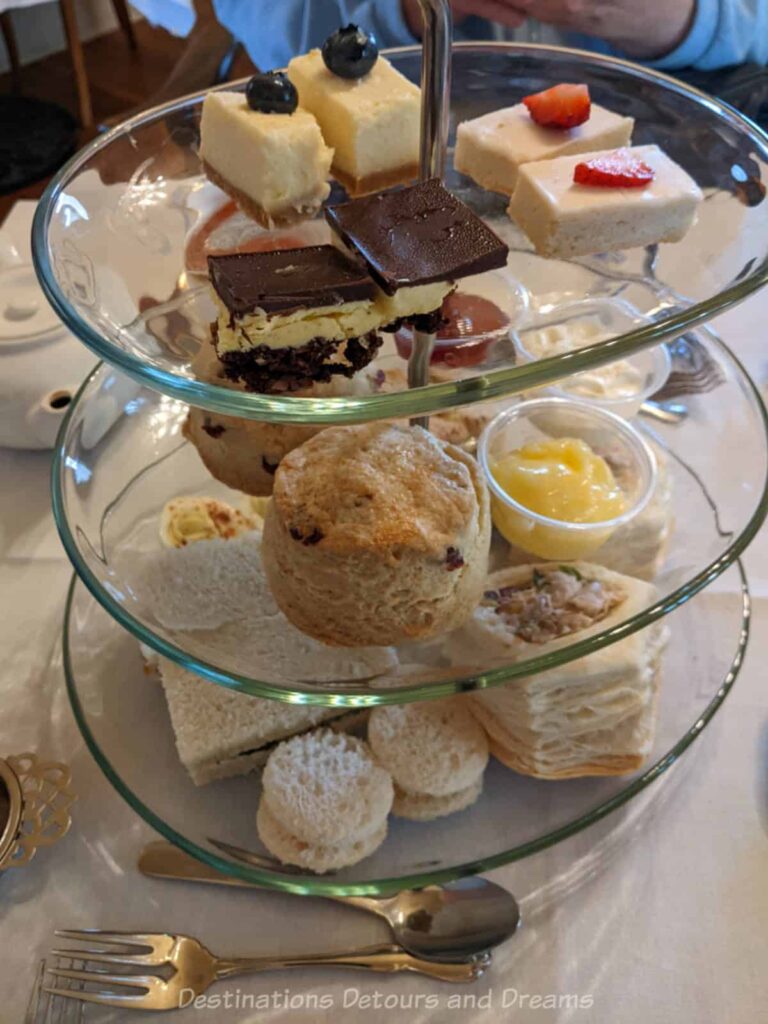 Our sandwich tier consisted of cream cheese and cucumber sandwiches (a personal favourite), cherry cream cheese sandwiches, salmon sandwiches, a tuna-filled puff pastry (very nice!), and devilled eggs. The scones were warm and melt-in-your-mouth good. They came with lemon curd, jam, and Devonshire cream. By the time we got to the top tier of sweets, I was pretty full, but I ate the sweets anyhow. There was a Nanaimo bar, a cheesecake square, and a shortbread-type square topped with an icing like that used on Imperial cookies. The shortbread square was my favourite and not quite as sweet as the other two. Note that both the sandwich fillings and the selection of sweets may vary depending on availability.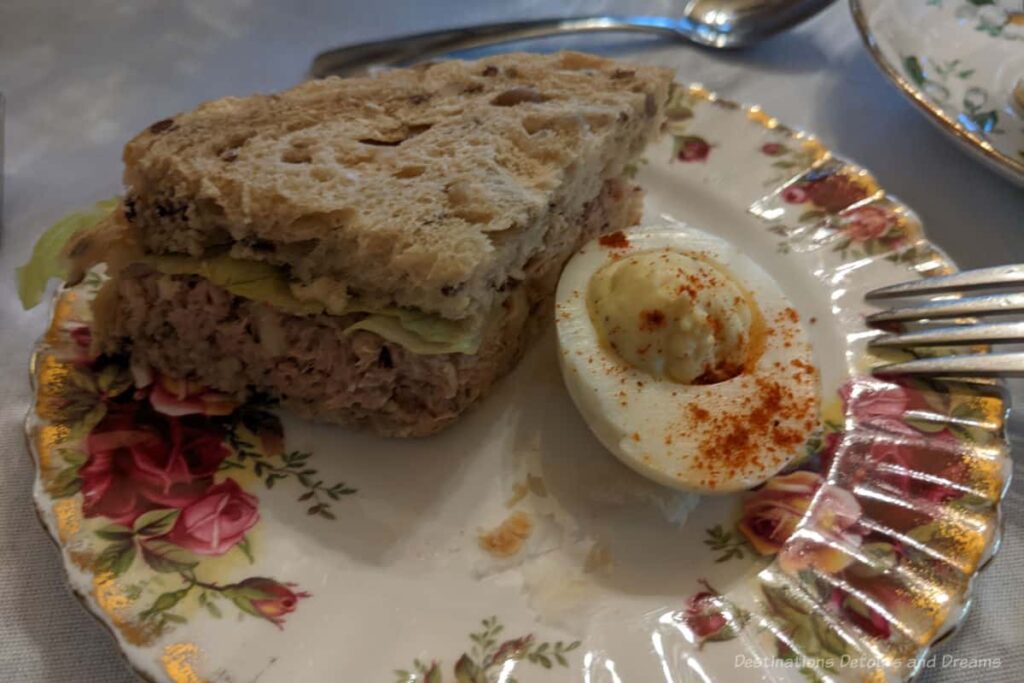 A woman and her young granddaughter sat at a table behind us. The granddaughter had the junior tea, which featured peanut butter and jam sandwiches.
The upstairs rooms contain boutique items, which include kitchen items, home décor, giftware, and clothing.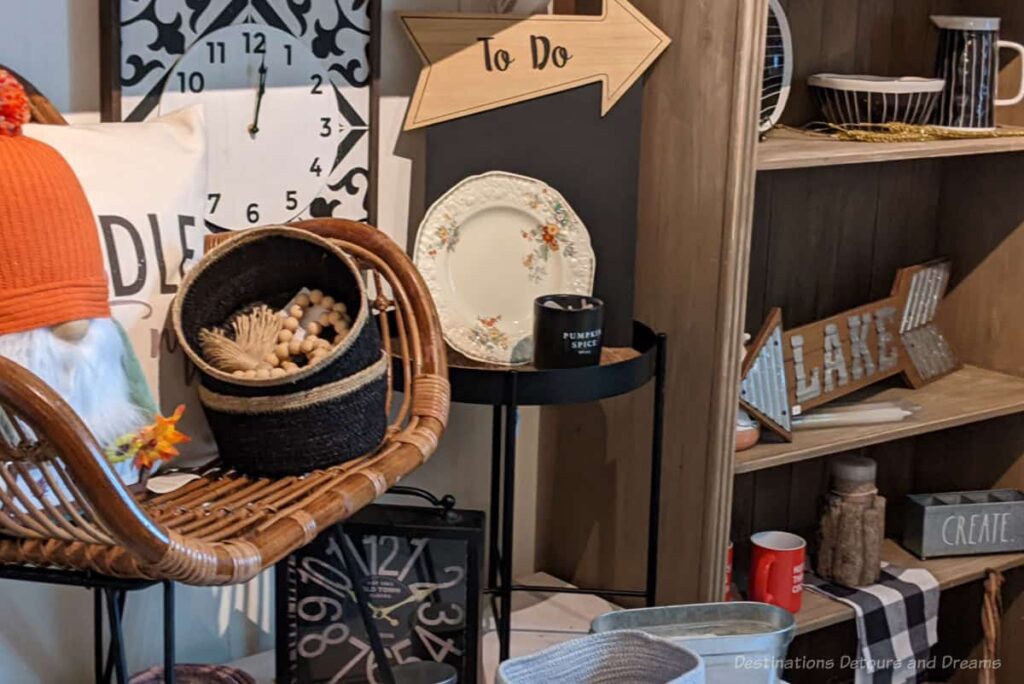 Twenty-four hour notice is needed for the High Tea. Other items on the McLeod House menu include breakfast dishes, soup, salad, bowl, burgers, sandwiches, and several dinner entrees. I will have to go back to try some of those other options. Reservations are recommended.
Note that there is a ramp for access into the main level of the house, but you must climb stairs to visit the boutique on the second level.
Never miss a story. Sign up for Destinations Detours and Dreams free monthly e-newsletter and receive behind-the-scenes information and sneak peeks ahead.
PIN IT