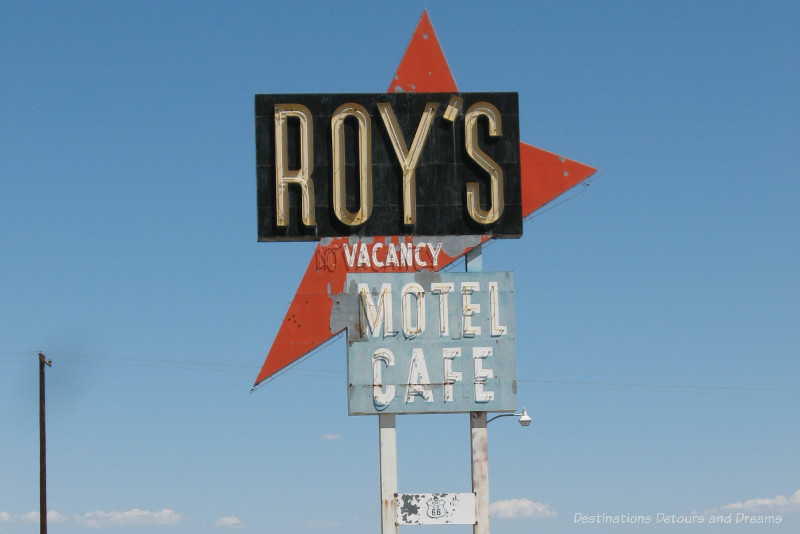 Accommodation options other than hotels
Update May 2020: I wrote this article before COVID-19 spread across the world and a global pandemic was declared. The differences between various types of accommodations highlighted in this article still apply. However, a new dimension will likely be paramount in travellers' minds in post-pandemic travel: the cleanliness of the accommodation unit and the ability for it to be properly disinfected. RV travel might appeal to more people because of the ability to fully control the cleanliness of your accommodation, but the practices in effect in RV parks and campgrounds, should they be open, can create concern. Major hotel chains are announcing new cleaning and disinfecting protocols. Airbnb has introduced new cleaning protocols for hosts. Travel is still restricted and companies are still figuring out what they need to do. I think it is too early, therefore, to incorporate this new concern into the comparisons, but I expect to add more detail to the article down the road.
There is a lot of choice in the hotel market – budget offerings, upscale high rises, quaint bed and breakfasts, boutique or themed hotels. Sometimes, however, the choices in the area you're travelling to are limited, too expensive, or just don't meet your requirements. There are several other options to consider.
Note: The photo at the top of this article is the sign post of Roy's Motel and Café at Amboy, California along old Route 66. Roy Crowl opened it as a service station in 1938. A garage, café, and hotel made of small bungalows were added in the 1940s. Today, it is a gas station, which re-opened in 2008, and a gift shop. Roy and his wife and later his daughter and son-in-law ran the business until 1978. Business declined after the creation of Interstate 40 diverted a lot of traffic from Route 66. Indeed, it seemed like a very lonely road when we drove it in 2009, which is when I took the photo. The sign was restored and re-lit with neon in November 2019. Plans are in progress to restore the cottages and reopen the cafe.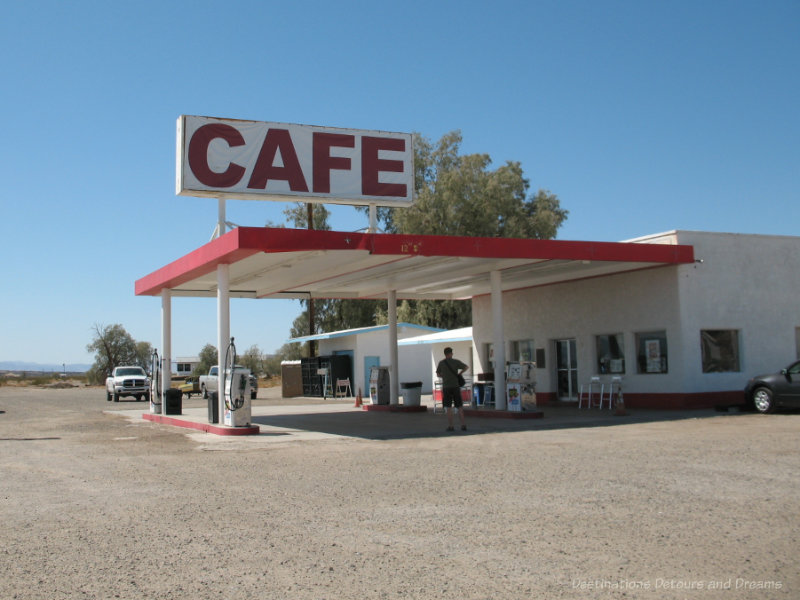 House Or Apartment Rental
Couchsurfing
Timeshares
University Housing
Hostels
Vacation Home Exchange
Housesitting
RVs Or Tenting
House Or Apartment Rental
Airbnb is perhaps the best-known online marketplace where people offer their properties for rent to travelers. Available accommodations can range from a room in someone's house to studio suites to multi-bedroom homes.
The rentals units can be more economical than a hotel, although that is not always the case. Kitchens in suites or apartments offer the opportunity to save money by cooking a few meals instead of going out or to just relax with a take-out or easy prep meal after a long day of sight-seeing. Often you have more space than in a hotel. The space may have a more home-like feel. However, sometimes that home-likeness can feel like you are a bit of an intruder living in someone else's space. The home rental locations may not be as centrally located as hotel options.
Airbnb has received some negative press because of some bad experiences reported and because of pressures it adds to housing crises in cities with affordable housing shortages. Read my post To Airbnb or Not To Airbnb for a detailed analysis of the pros, cons, and issues with Airbnb as well as some of the details of my own experience.
I have successfully used Airbnb a number of times, as have millions of others. The pluses for me with the properties I've rented include affordability, kitchen facilities, and increased space. Other sites offering private home rentals include Vacation Rentals by Owners (VRBO), HomeAway, Owner Direct Vacation Rentals, and tripadvisor. I have also successfully used VRBO.
Couchsurfing
Couchsurfing is a variation on private home rentals. With couchsurfing, people open up their homes to travelers. However, unlike Airbnb or other home rental companies, no rent is charged. The idea behind it is a sharing of hospitality. You may or may not wind up sleeping on a couch. You might have your own room. You will be interacting with your host. You are a guest in another person's home and as such, should be respectful, clean, and mind house rules.
I have never couchsurfed and admit it is not something I find particularly appealing. I am somewhat of an introvert. Although I have enjoyed the interactions I've had with hosts at Airbnb stays or during housesits, the stress and discomfort of being a houseguest in a stranger's home would likely cancel out the other pleasures of the trip. The What is Couchsurfing? article on tripsavvy provides a good introduction to couch surfing.
Timeshares
A timeshare is a way for a number of people to share ownership of a vacation property such as a condominium unit in a resort. Each buyer usually purchases a period of time in a unit. Typically, the units of time are one to two-week periods, which may be specific designated weeks of the year or "floating" weeks depending on the agreement. In addition to the initial purchase price, there are yearly maintenance fees to pay.
Although a timeshare can work well for someone who plans to return to that property year after year, one of the biggest benefits of timeshares comes when you participate in a timeshare exchange program. There is typically a small yearly fee over and above the timeshare maintenance fees to participate in the exchange program. With the exchange program, you can trade your weeks at your time share property for weeks at another property. This gives you "free" accommodation at other locations throughout the world.
Timeshare units are generally well-appointed apartments and offer very comfortable living spaces for your vacation. They are typically located in larger, more well-known tourist destinations. Time shares may be a good option if these are the locations on your travel bucket list. You may need to plan well in advance to obtain a week of your choosing at your desired location.
Time shares can be an expensive option, although they make financial sense for some people. You need to do your research to assess if your own use and vacation patterns are worth the initial cost and yearly fees. Time shares are not easy to resell and can not be considered investments.
My husband and I belonged to a vacation club (a variation on the traditional time share model) for a period of time. We stayed in a few amazing places during that time. However, the ultimate cost was high in the end. The club folded due to financial difficulties before we'd had enough years in to feel as if we'd recouped our initial investment. We were given an option to transfer membership to another timeshare/club at an additional cost, but we chose not to throw any more money at it.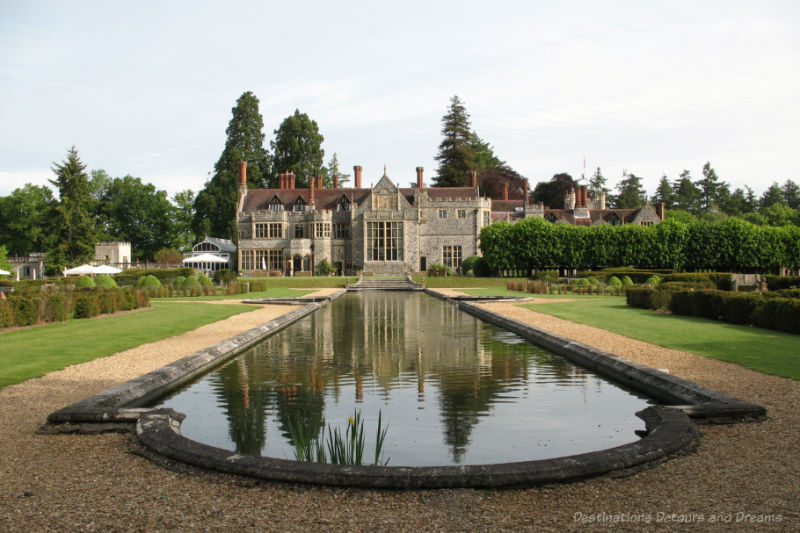 Timeshare companies sometimes offer discounted rates to non-timeshare members. If you come across one of these deals, it may seem too good to be true. And it just may. These stays come with a catch – you usually need to spend half a day with a salesperson who will aggressively try to sell you a unit. We stayed for three nights in Las Vegas on one of these offers. After being treated to an expensive breakfast buffet, we embarked on a tour of the resort with an intense sales pitch. It was an interesting experience and we managed to escape without buying anything, but it is an experience we're not eager to repeat. Deb of Tag Along Travel relates a similar experience she and her husband Steve had at a Hilton Grand Vacation timeshare in New York.
University Housing
Many universities and colleges around the world rent out their dormitory spaces to travelers between school sessions. The types of spaces vary from dormitory rooms to studio suites with kitchenettes to premium apartments. The rooms may be plain without pictures on the walls, but they generally contain all the basic hotel-like amenities. Restaurants and convenience stores, located to service the campus crowd, are often within walking distance. Public transportation is likely to be readily available. The cost of accommodation in the dormitory spaces tends to be cheaper than hotels in the area.
I stayed in university accommodations at the University of British Columbia in Vancouver, British Columbia, Canada. I wrote about that experience here. It was an enjoyable experience and I will seriously consider universities and colleges for accommodations in future travels.
Our room at University of British Columbia
Hostels
I have never stayed in a hostel and have always had an image of hostels as crowded and dingy, bordering on sketchy, shared spaces suitable for young adults but not for a senior citizen such as myself. That image is being challenged by new information. Although young adults may be the major users of hostels, they are not the only ones to stay there. Families and older adults also use hostels. Rooms are most commonly shared dormitory-type rooms with shared bathrooms, but private rooms are also often available.
Hostels can be among the cheapest of accommodations. Sleeping spaces may be small and bare bones, but communal spaces may offer a variety of activities, cooking facilities, and a chance to socialize with other travellers.
Daria Salamon and Rob Krause, who traveled for a year with their young children and then wrote a book Don't Try This At Home: One Family's (Mis) Adventures Around The World about it (read my review here), stayed frequently at hostels during their travels. In a workshop they gave about long-term travel, they said the hostels were great choices. They were cheap, clean, and comfortable, and offered opportunity to prepare their own meals.
The article Hostels 101: How Hostels Work and What They're Like on tripsavvy provides a good introduction to hostels. I still don't think hostels would be the first choice for me, but I may consider a hostel in some circumstances. (Note: Some hostels specifically cater to the young adult crowd. Check age restrictions.)
Vacation Home Exchange
In a vacation home exchange, you and your family trade places with another family for vacation. They stay in your house and you stay in theirs. A number of companies/sites (such as Intervac, Home Link, and Home Exchange) act as clearing houses for the exchange. You can search for properties you may wish to exchange with and others can find you in their searches once you've set up your profile.
It can take some time to find a suitable exchange, but when you do you have free accommodations for your trip. The possibility of exchange works best if you live in a place that has its own appeal for tourists, i.e. people want to come there. You need to be comfortable with strangers staying in your home. You also need to prepare your home – make sure they have space for their stuff, leave instructions on how to operate appliances and deal with issues that may arise, and provide emergency contacts.
Staying at someone's home gives you a glimpse into regular life at your destination. It may also mean learning to deal with foreign appliances, etc. Houses may not be as centrally located to tourist attractions as hotels.
My sister has done a number of vacation house exchanges that have allowed her to visit England, Sweden, Iceland, Spain, France, and Scotland. A few years ago, I interviewed her about her home exchange experience for the blog. You can read that interview here.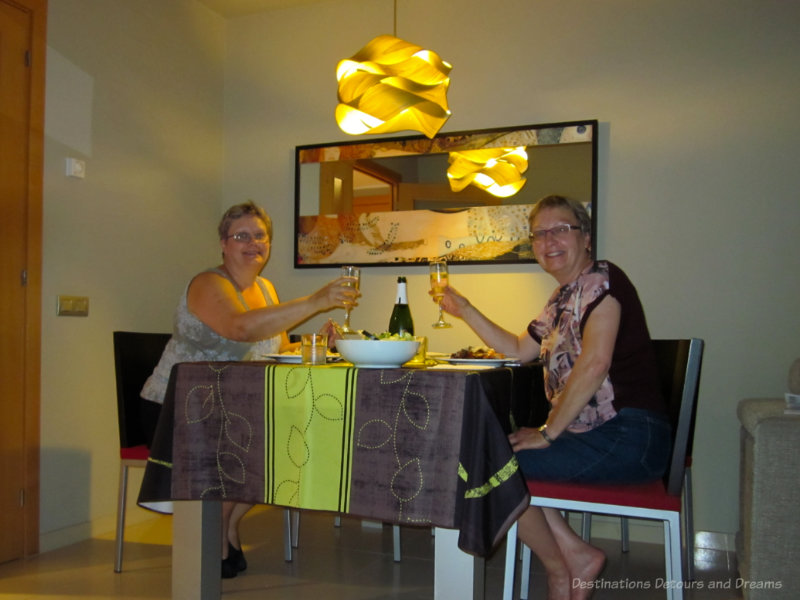 Housesitting
With housesitting, you stay at someone's house and look after it (and usually their pets) while the owners are away. There is no exchange of houses. In return for free accommodations, you become caretakers of the house and pets. Most housesitting involves taking care of pets of some sort. Because you have responsibilities, you have to be prepared to balance sight-seeing time with time needed to be at home caring for the pets. You may be able to stay longer in the area and take a more leisurely approach to sight-seeing instead of trying to see everything in just a few days.
You have to like animals and be comfortable with taking care of things in another person's house, but you get a chance to experience the area more like a local. You should be prepared to consider off-season travel. Many of the sits are for those periods when residents are travelling away from their home.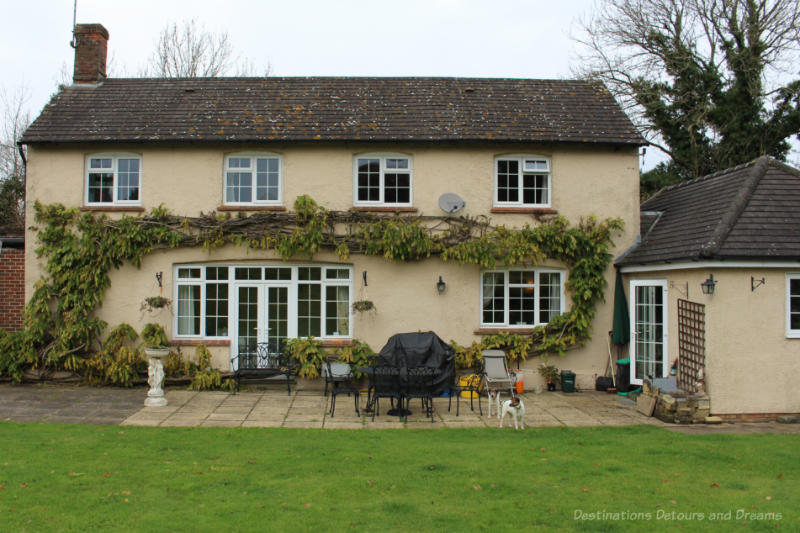 My husband and I have done several housesits, all of which involved looking after dogs. (I am allergic to cats so we do not apply for any sits with cats.) We liked having a home-like base from which to explore the area. Balancing time exploring with time at home worked well for us. As much as we enjoyed sight-seeing in the areas, it turned out that the dogs themselves became the highlights of the trip. We once looked after a beautiful, gentle Samoyed who always attracted attention on our walks. People driving by rolled down car windows to tell us how beautiful he was. A dog at another sit became my lap blanket when I watched television. All of the dogs had their own interesting personalities.
There are a number of sites that facilitate the matching of owners and sitters for a yearly subscription fee. Some of the more common companies are Trusted Housesitters, House Carers, Nomador, and Mind My House. I liken the process a bit to job hunting. You create a profile (resume) and then apply for sits you are interested in with a cover letter.
In other posts, I've written about how we got started with housesitting and about our first housesit. That housesit had a scary incident. It had a happy ending, but it remains a good reminder that there is a lot of responsibility that comes with housesitting. People entrust their loved pets to your care. That being said, there are also a lot of rewards.
RVs Or Tenting
If you are travelling to parks or to areas where there are nearby campsites, staying in a tent or a motorhome or travel trailer may be an option. Tenting can be economical if you are a camping-type person who is comfortable in a tent. There is work involved in the camping lifestyle, especially if you are travelling from place to place and need to set up the tent and take it down on a daily or near-daily basis.
For those of you who would prefer not to tent (count me in that group), a recreational vehicle may be an option. You take your hotel room with you and need not unpack and repack as you travel from place to place. This option can be economical if you already own an RV. If you don't own an RV, you can consider renting one for a specific trip, but it is unlikely to be a budget option. The RV rental is likely to cost more than a hotel room and you will still need to pay campsite fees at the places you park for the night. You, however, also have a vehicle and the convenience of taking your accommodations with you. This may be the most appropriate option for some trips.
I have only done one trip to date in motorhome. That was in 1992, when my husband and I took our daughter, aged four, and my stepdaughters, aged nine and ten, on a trip through southwest England. The rented motorhome, aka caravan in England, drove like a truck and was tricky on some of the hills and narrow roads, but it also allowed us flexibility and privacy. We weren't lugging suitcases from hotel to hotel or bed and breakfasts. We had snacks on hand and cooked the occasional dinner. Most of the caravan parks we stayed at had playground areas which meant the children had room to play and burn off energy. One of the parks we stayed in was actually a farmer's field and he took the children with him on feeding rounds. The people we met in the caravan parks were mostly vacationing Brits as well as a few Europeans. We made a lot of wonderful memories on that trip.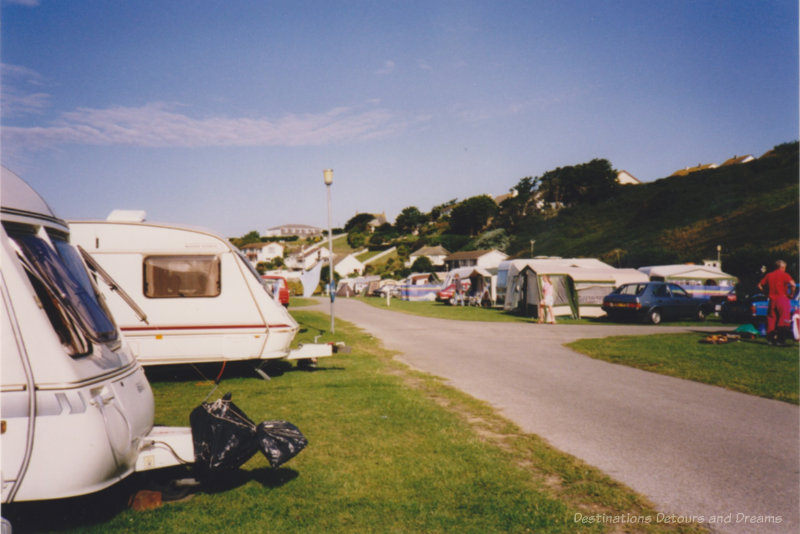 Summary
Not all of the alternative accommodations listed here will be appropriate for everyone. Nor will they be appropriate for every type of trip. Sometimes hotels are the best and easiest option. However, it can be helpful to remember the other possibilities for those situations where something other than a hotel may work best.
Never miss a story. Sign up for Destinations Detours and Dreams free monthly e-newsletter and receive behind-the-scenes information and sneak peeks ahead.
PIN IT