The Famous Salt Spring Island Saturday Market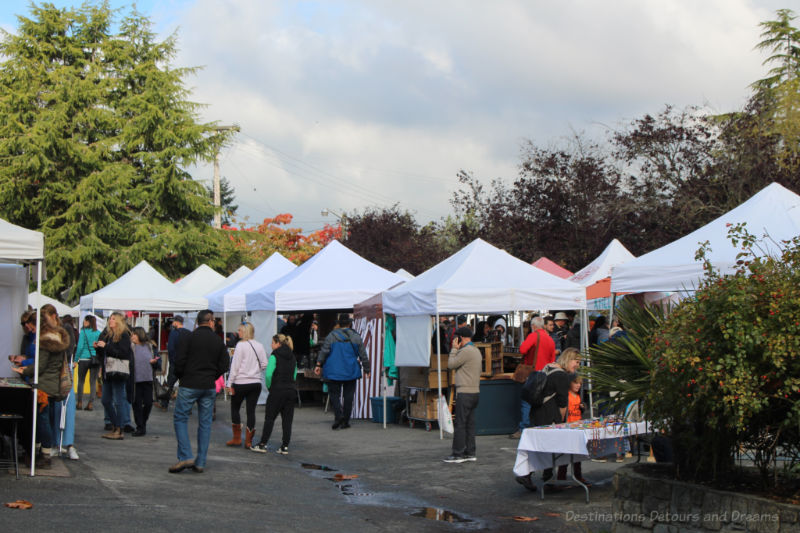 Art and local produce meet at the famous Saturday Market on Salt Spring Island, British Columbia, Canada
Note: The Salt Spring Island Saturday Market has not operated for most of the 2020 season due to COVID-19. It re-opened on August 8th, 2020 with limited capacity and modified protocols to meet safety standards set by the Provincial Medical Health Officer. It intends to operate that way on Saturdays from 9 am to 4 pm until October 31. Market shoppers are encouraged to "shop and go" to respect physical distancing requirements, which means the market atmosphere and overall experience will be a bit different than described in this post. The photos in this post were taken in early October 2019 before the word pandemic became a regular part of our vocabulary. Hopefully the full market experience returns in 2021.
Salt Spring Island is known for its artist community, organic farms, and artisanal food. It is no wonder therefore that it has also become famous for its Saturday market, which brings together local produce and internationally acclaimed arts and crafts.
Salt Spring Island is located in the Strait of Georgia between mainland British Columbia and Vancouver Island on Canada's west coast. The Saturday market, with over 140 vendors, is a popular day trip for people from nearby islands and from the mainland. It is a highlight for locals, weekend visitors, and other tourists. The Saturday Market runs each Saturday from 9 am to 4 pm from the first weekend in April or from the Easter weekend, whichever comes first, until the last Saturday in October.
What makes this market so special? I think it is a combination of things. Salt Spring Island has spectacular scenery. The market is located in Centennial Park in the heart of Ganges, the main town on the island. Centennial Park backs onto the harbour and is surrounded by quaint and interesting shops and restaurants. All products must be vendor produced and sold. The goods are truly local and the quality is high. There is live music and entertainment. The laid-back island vibe permeates the market and encourages you to linger, take your time, and chat with the vendors.
To give you a feel for the market, I share photos taken on a couple of fall visits to the Saturday Market.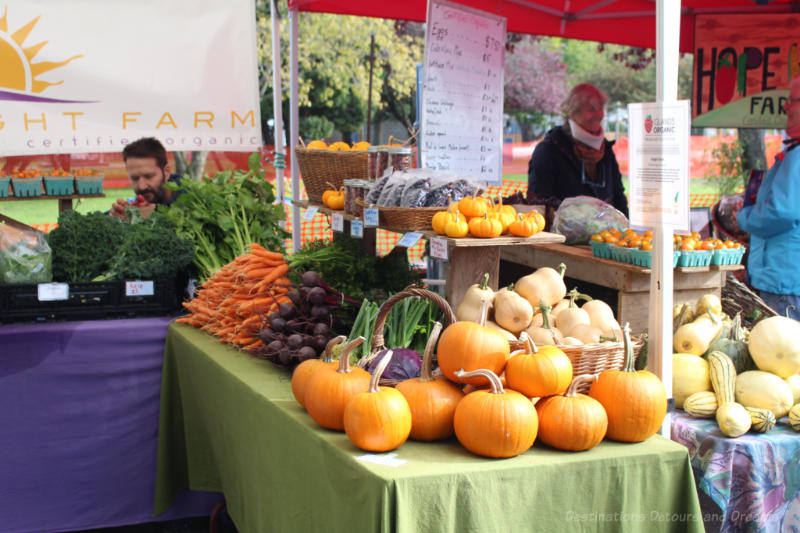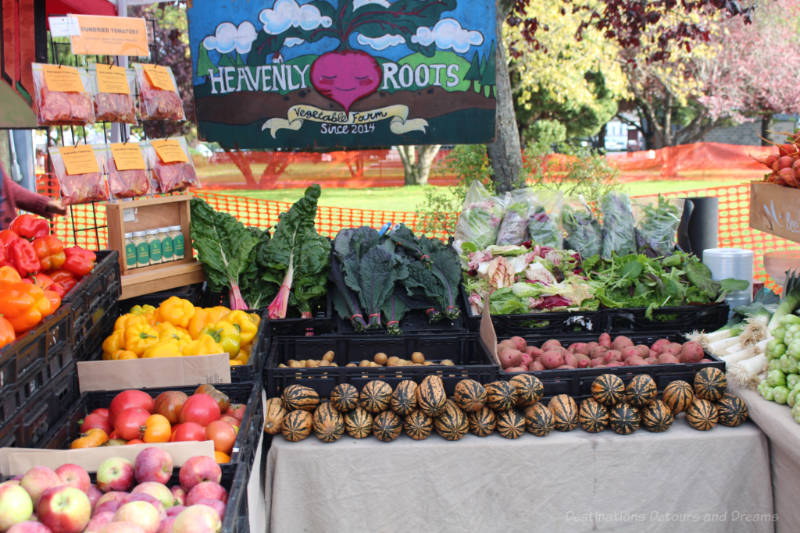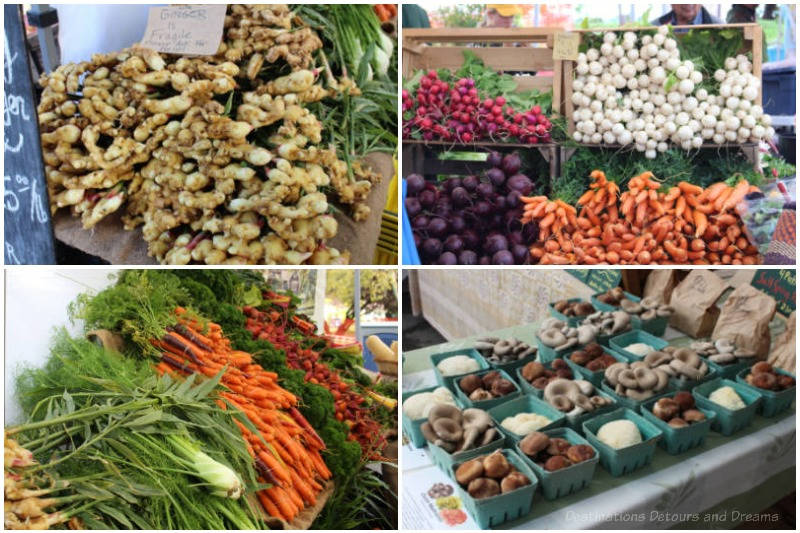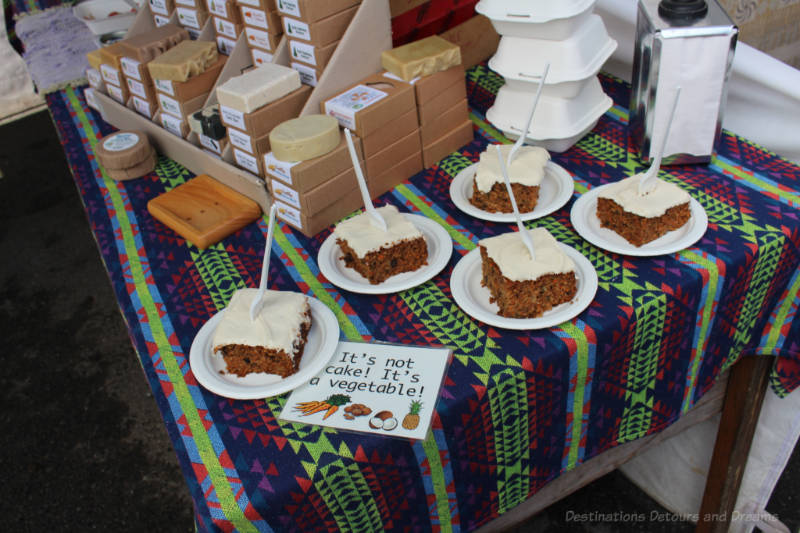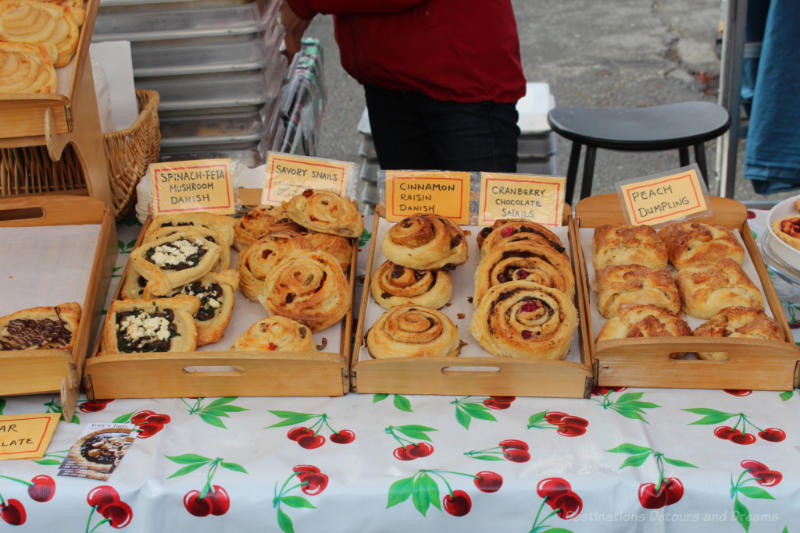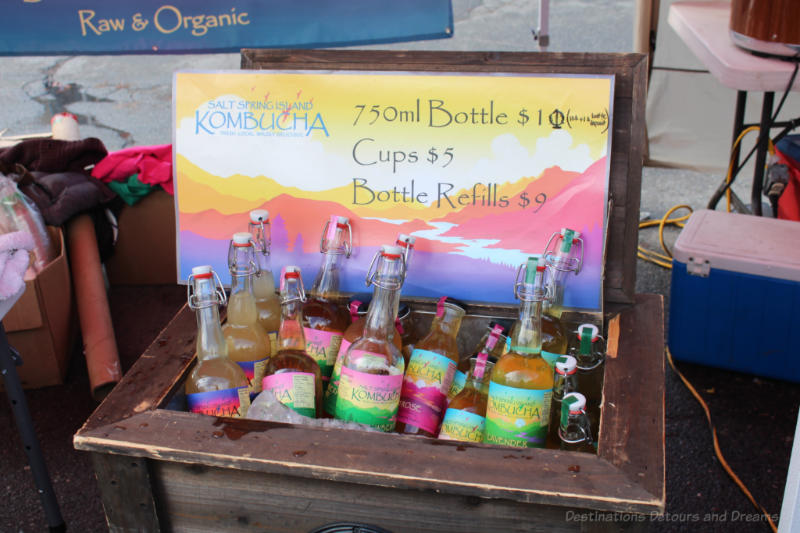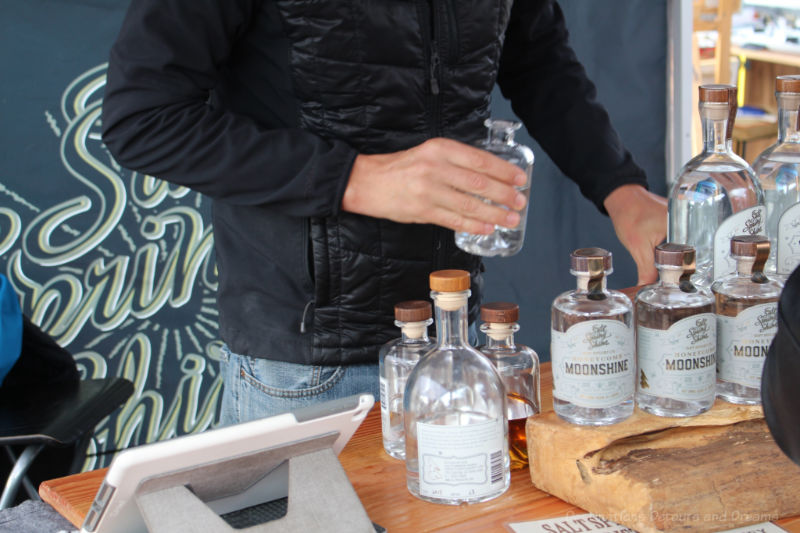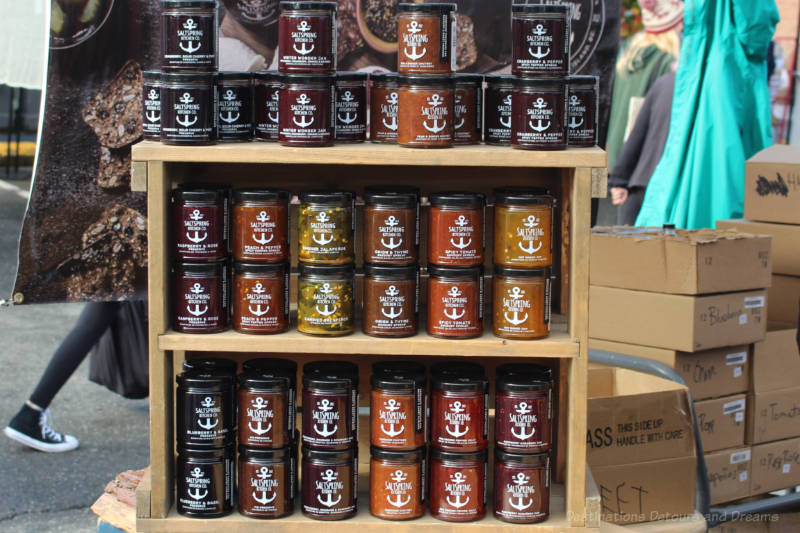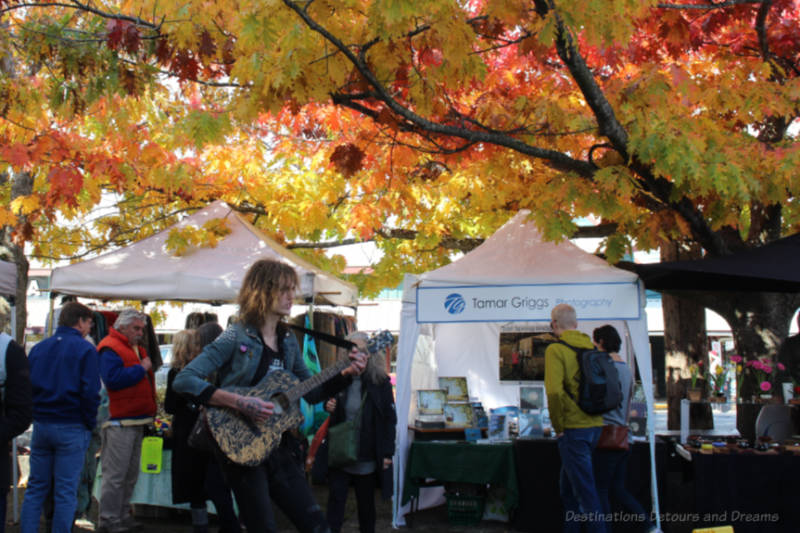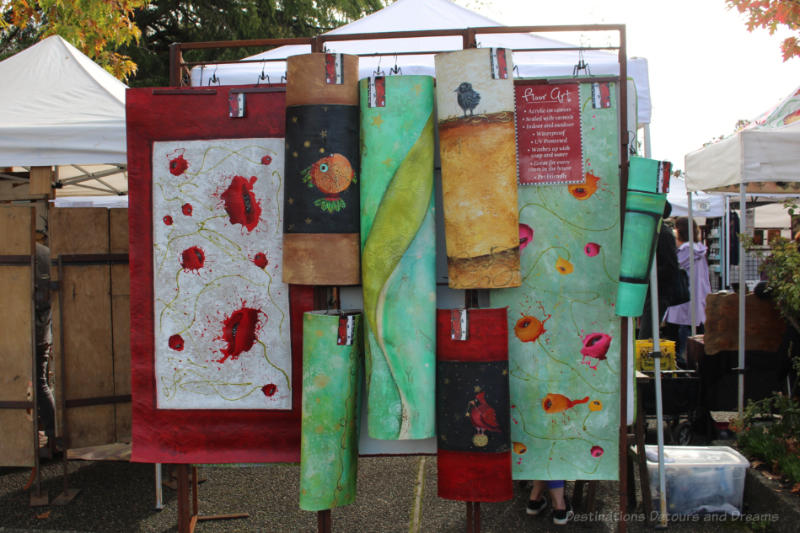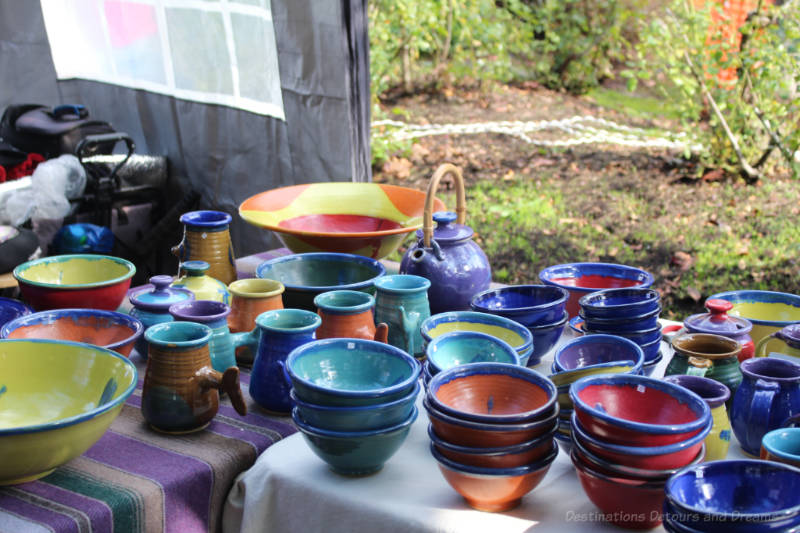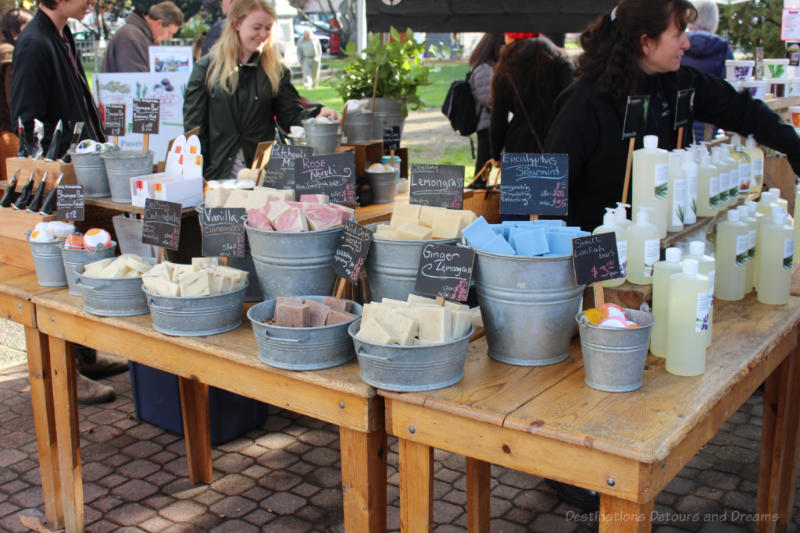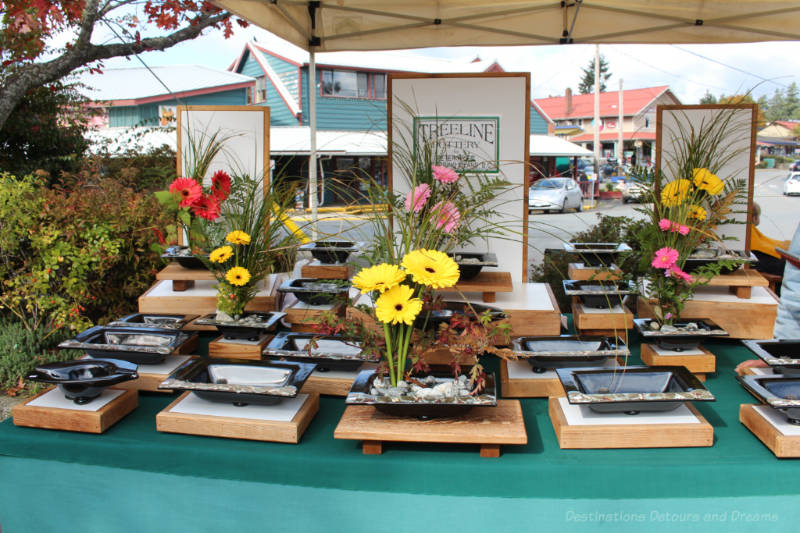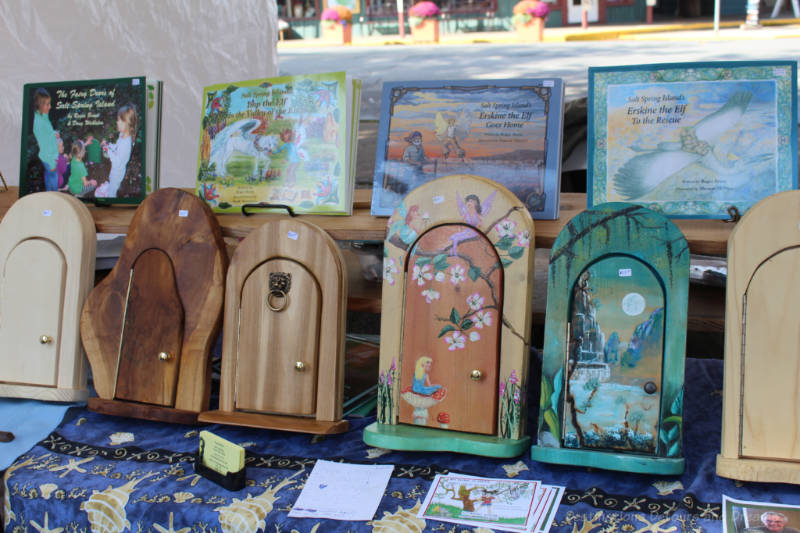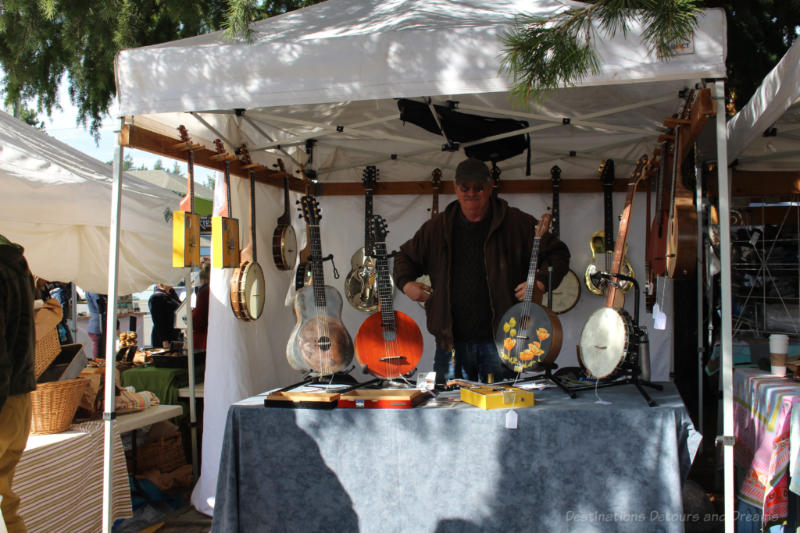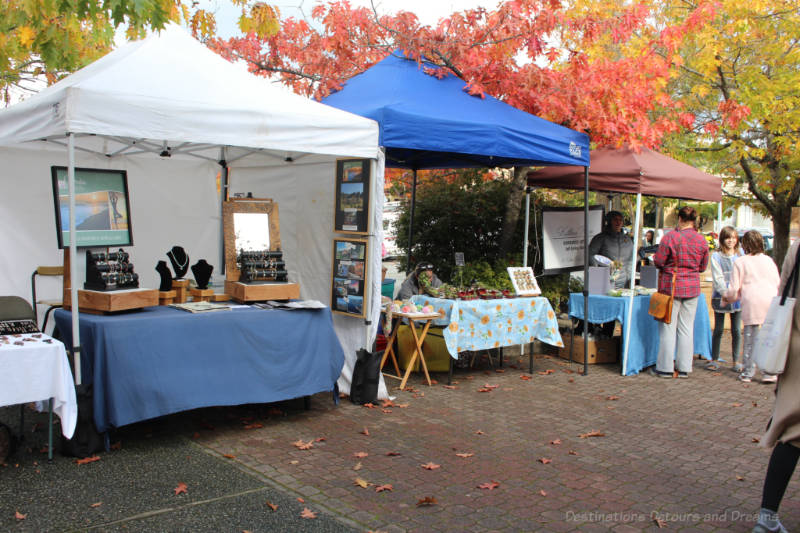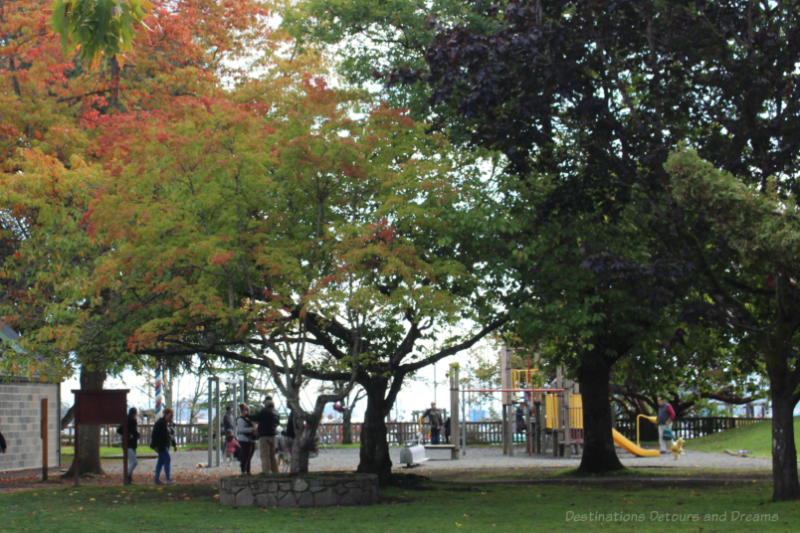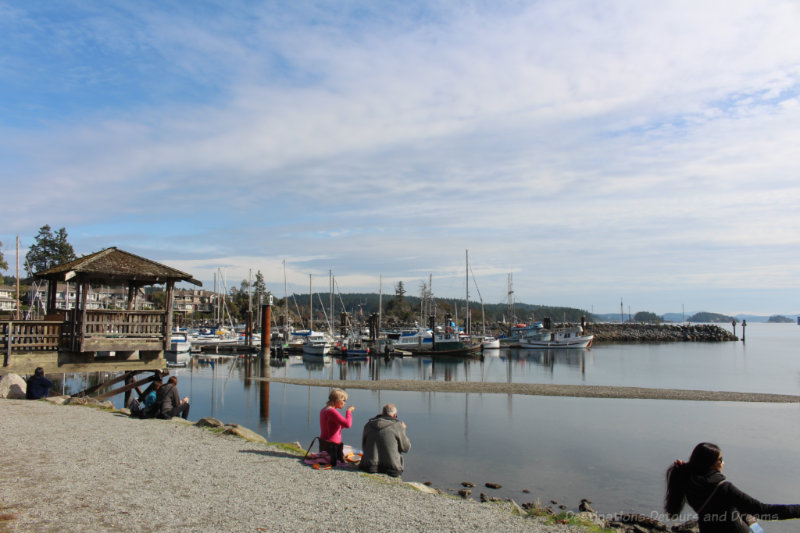 Never miss a story. Sign up for Destinations Detours and Dreams free monthly e-newsletter and receive behind-the-scenes information and sneak peeks ahead.
PIN IT