What does the first week of snowbird's winter look like?
We have been in Mesa, Arizona for one week now. Our snowbird winter is underway. The house we've rented is comfortable, well-equipped, and centrally located, close to all kinds of shopping and amenities. A hummingbird frequents our patio.
What have we been up to in our first week?
We unpacked. The house we've rented, in a gated community of 85 patio homes, has ample storage. We found a spot for everything. We walk the dogs through the community twice daily and have met a number of the residents. There's a dog park a five minute drive away that we will check out next week.
We bought groceries and stocked the pantry. We visited five different grocery stores and one vegetable market over the week, following the sales and specialities. Over time, we'll likely gravitate to one or two we prefer. Flyers with weekly sales are in the mailbox Tuesdays and the newspaper Wednesdays.
Grocery shopping expeditions took longer than usual because we didn't know store layouts. We wandered all the aisles, checking the contents in case we'd be reminded of something we hadn't thought to put on the list. Starting with almost empty cupboards means things you might count on having stocked aren't there, although there was a good selection of spices in the house when we arrived.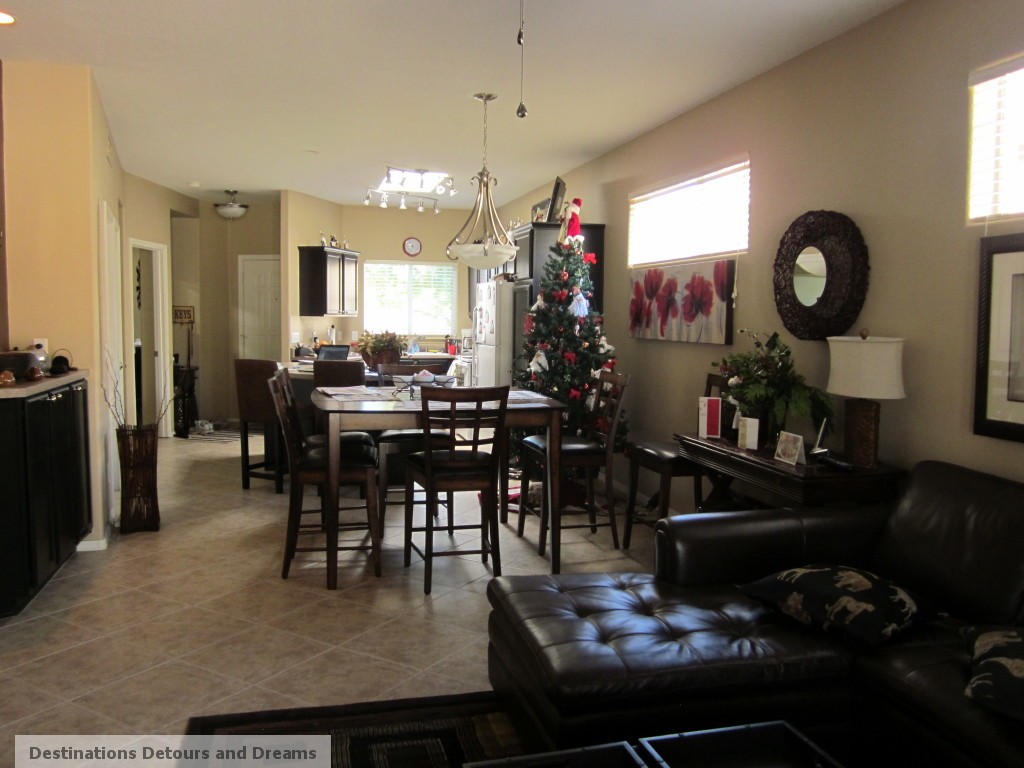 The Arizona Republic newspaper is now being delivered daily. I obtained a Mesa Public Library card and checked out some books. I attended a Yoga Restore-Renew class at the  Red Mountain Multi-Generational Center. I've met the mailman. We received mail, some addressed to our Arizona address and some that has been forwarded from our Canadian address. We had our first dinner guests – my brother-in-law and sister-in-law.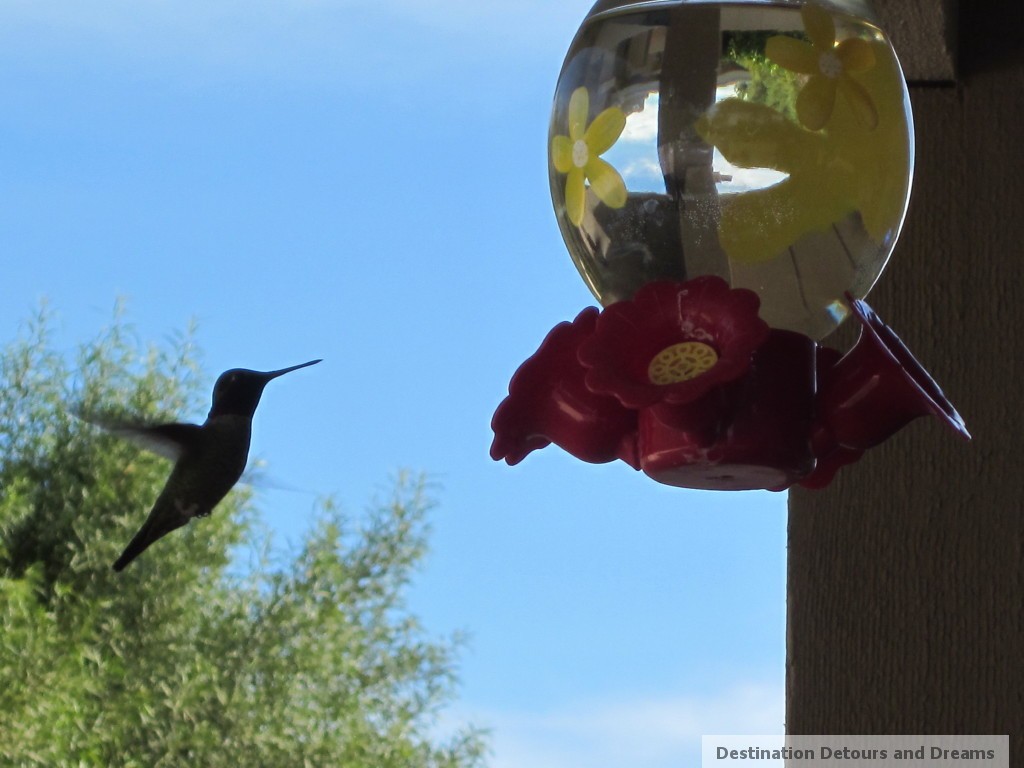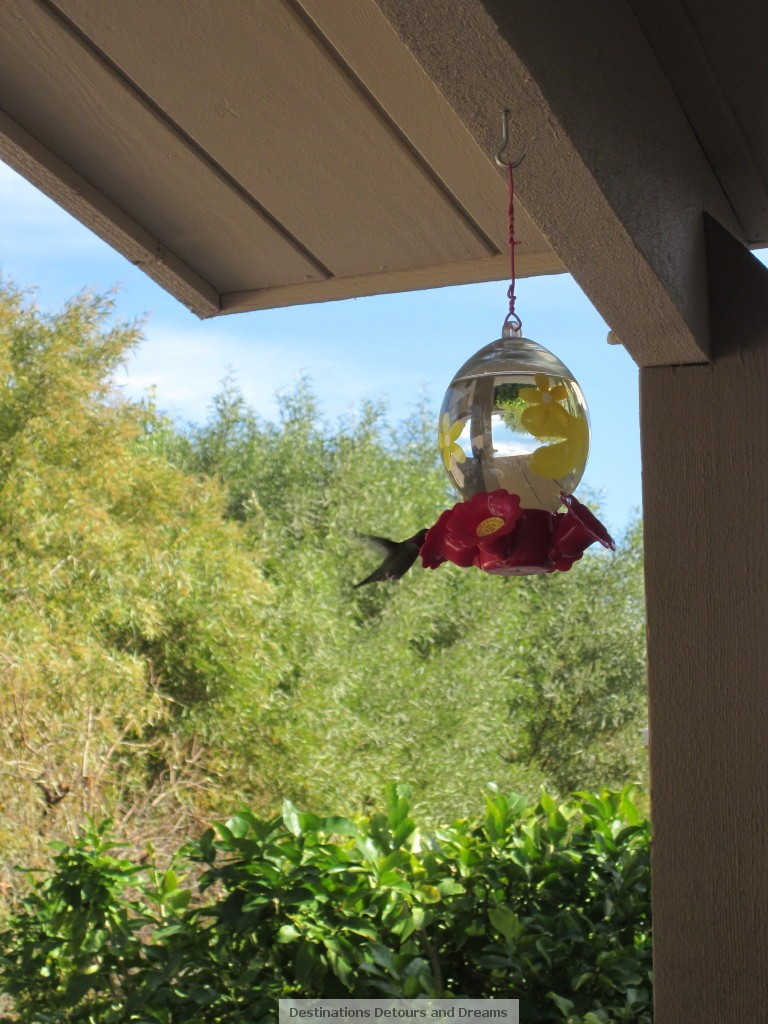 We took the car into the garage. On day 3 of our drive to get here, the "Service Engine Soon" light came on. That has happened before on a road trip. In that case our mechanic checked it out, found nothing amiss, and reset the signal. We are hoping the same will be true this time. The garage was unable to complete the check the day we took the car in. We are scheduled for next week. In the meantime the car appears to be running fine. Fortunately, family who live year-round in Mesa recommended their garage, so we did not spend time searching for one.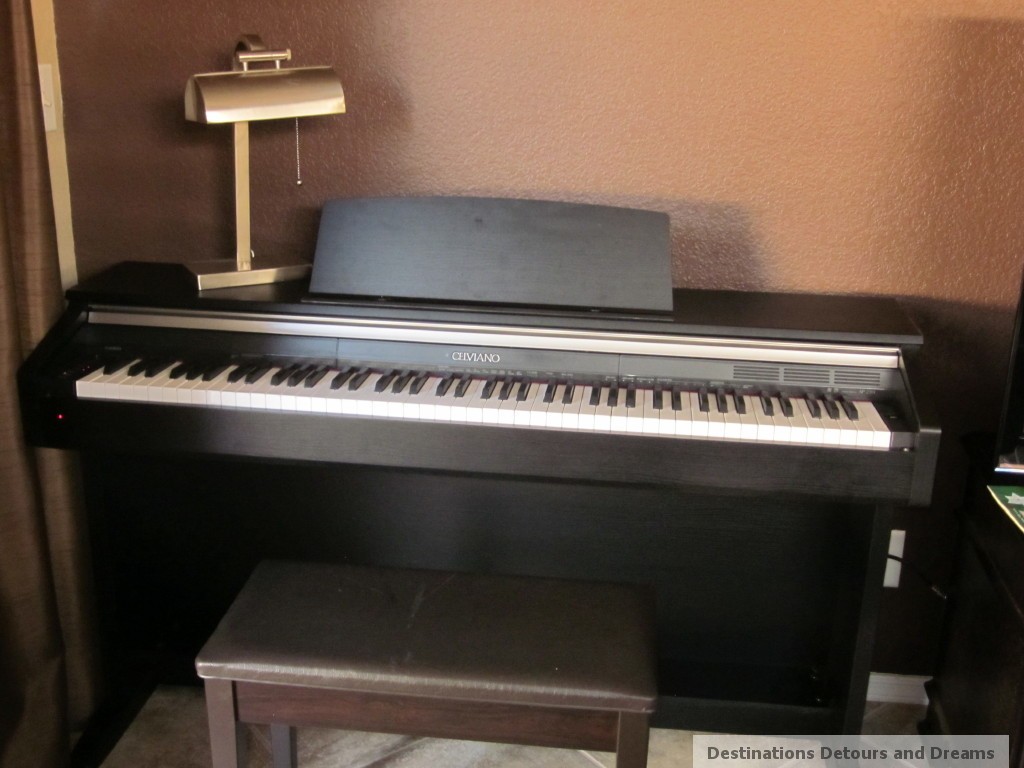 I rented a digital piano for the four months we'll be here. I researched rental stores on the Internet before arriving. My First Piano was wonderful to deal with. The digital piano has settings for tones and effects that I don't have on my acoustic piano at home. I've had fun experimenting with the different sounds.
The next couple of weeks will be busy with holiday festivities and visiting. Our landlords have supplied a decorated Christmas tree and placed other decorations in the living area. Our daughter arrives this evening. We look forward to spending our first Christmas together in four years. And other family members will be in Mesa over the holidays. It should be a fun time.