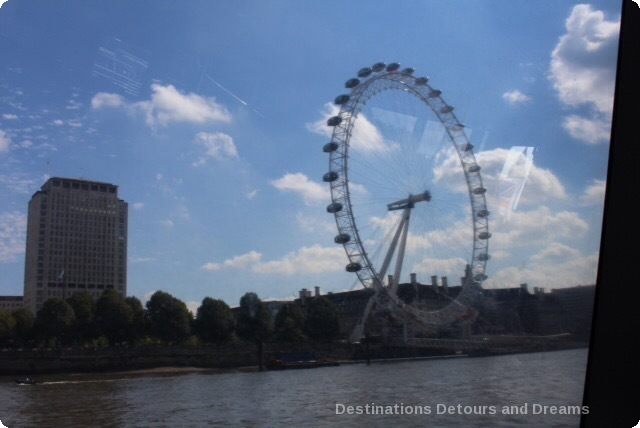 Initial feelings upon returning to England many years after the previous visit
The line-up at London Heathrow Border Control winds into several rows inside stanchion barriers. The room is as hot and stuffy as I remember. When my husband and I finally get to the front of the line, we are greeted by the friendliest border agent we have encountered, in any country. He asks the purpose of our visit and I say "vacation."
"Are you from the States?" he asks, as he holds our clearly Canadian passports. It takes me a moment to comprehend before correcting my answer to "holiday."
After commenting on the English language, finding out we are visiting friends my husband met when sharing a flat with them in London forty-seven years ago, and stamping our passports, he asks, "Is someone coming to collect you?"
The British phrase sounds a bit as if we are trash sitting at the edge of the road, but when I think about it, it does describe what is happening. Our friend is coming to collect us.
As our friend drives us to our bed and breakfast, he points out highlights along the way. Some I remember. We travelled frequently to the United Kingdom in the late 1980s and early 1990s, yearly, sometimes more than once in a year, never going more than two years between visits. Although I have no family or ancestral ties to the land and was in my twenties before I first set foot on English soil, I felt a sense of coming home each time we landed. Occupied with the busyness and responsibilities of life, visits tapered off. My husband and I have visited only once in the last fifteen years. I spent a few days in London two years ago, but had no opportunity then to visit our friends.
At lunch in a still traditional pub in the Surrey countryside, a pub we've visited in the past, a friend asks if things feel strange or familiar. I think for a moment and answer "familiar."
Indeed, after all this time, it does feel familiar. There are changes. All those years ago, I would not have used my cell phone in the border control queue to text back and forth with our friend and make arrangements for our "collection." I will discover more changes, particularly in the London landscape, where new buildings dominate the skyline.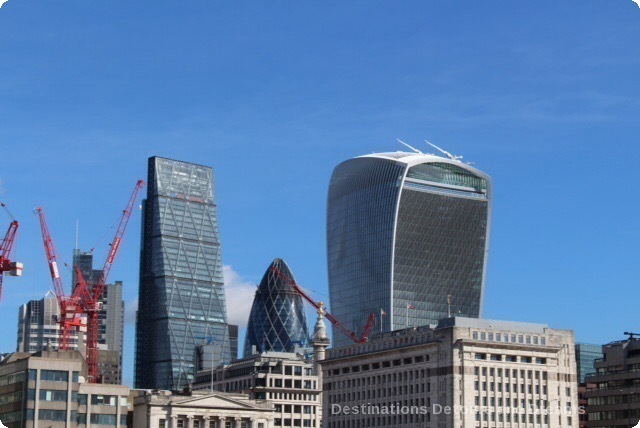 But there is much which feels familiar. The slight dampness in the air, the roundabouts, the narrow winding tree-lined roads, the older buildings, the accents, and local expressions. Our Edwardian bed and breakfast has been refurbished with modern facilities while retaining period style. In the dining room, we are served a traditional English breakfast. As we reconnect with friends, the years since our last visit melt away.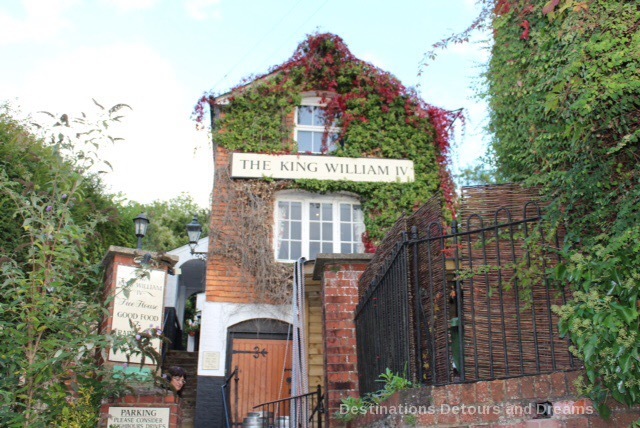 Over lunch, our friend tells us about other points of interest. He tells us about our "local", a pub near the bed and breakfast. We've been here less than twenty-four hours and already have a "local", even though we have not visited it yet! It's good to be back.
Do you have a place that feels like home even though you never lived there? Have you returned to a place after years away? Did it feel familiar or strange or a bit of both?