Heritage Homes in San Antonio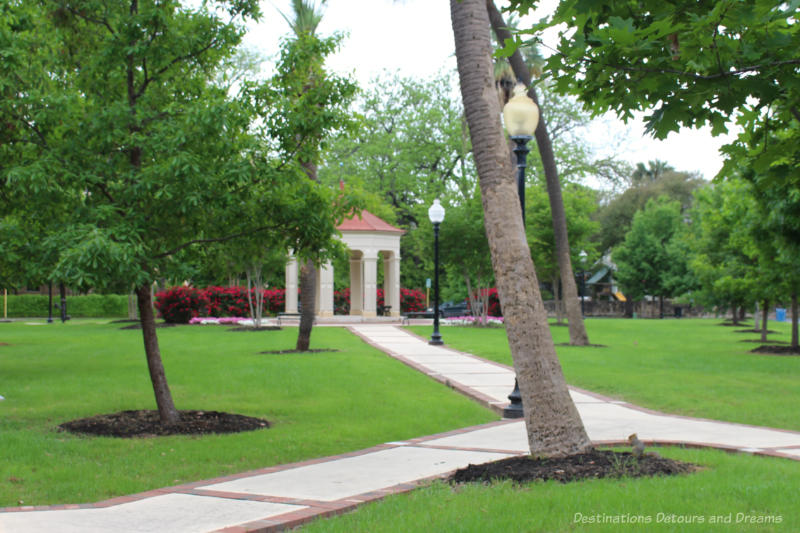 The historic King William Heritage District in San Antonio, Texas
(Updated January 2021)
San Antonio's King William District, just south of downtown, is an area of tree-lined streets and heritage houses. The neighbourhood is located on the former farmlands of the Mission San Antonio de Valero (the Alamo). When the Spanish government secularized the mission in 1793, the fertile lands were distributed to local residents. Farming continued until the mid-1800s when the land was subdivided. Houses were built beginning in the 1850s. The fashionable neighbourhood of large, impressive homes received its name around 1866 when Ernst and Emma Altgelt built their house on an unnamed street they called "King William" after Wilhelm I of Prussia.
The largely German neighbourhood grew and diversified as San Antonio's population increased over the following decades. The neighbourhood became San Antonio's first designated historic district in 1968. In 1972, King William was listed as a U.S. National Register Historic District. The district was expanded in 1984 to include an area of more modest late 19th and early 20th century homes.
Today, the area encompasses the most diverse and intact collection of architecture in San Antonio. History and architecture are to be found while strolling through this community filled with mature trees and park-like lots. The area is also a cultural arts hub, but in this post I focus on the heritage homes and give you a sample of what is to be found in the area.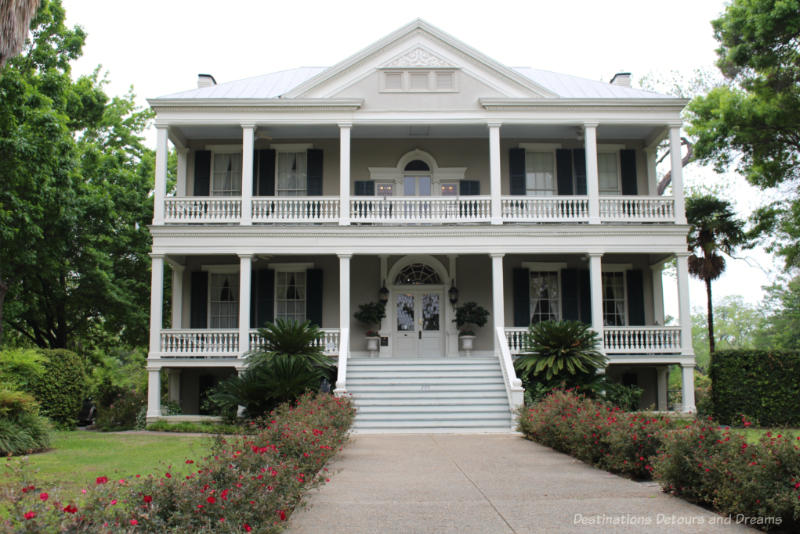 The Mitchell-Oge House at 209 Washington, built around 1857 by Newton A. Mitchell and his wife Catherine, began as a one-story house with a raised basement built. Rancher and former Texas Ranger Louis Oge bought and remodeled the house into its current Neoclassical style in 1881.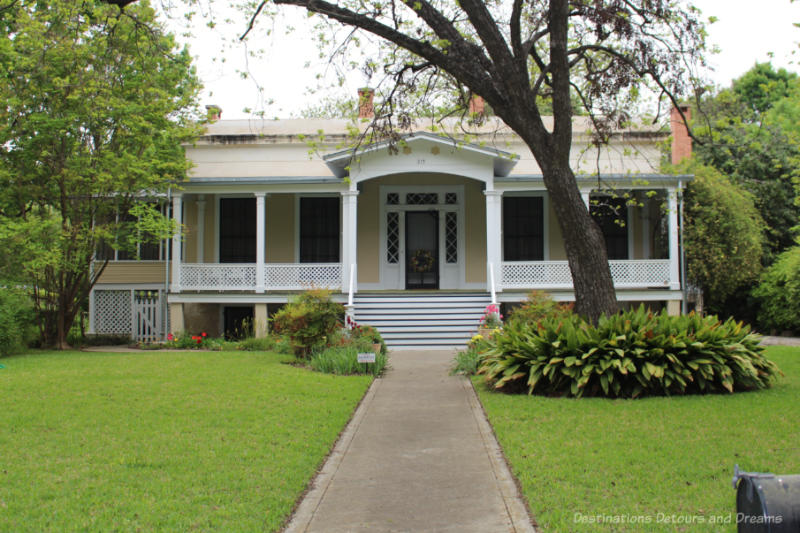 The two-storey limestone Gustav Blersch House at 213 Washington was built in 1860 for German immigrant, importer and retail dealer Gustav Blersch. It was added to by subsequent owners. The modified Greek Revival raised cottage has a half basement and a deep front veranda.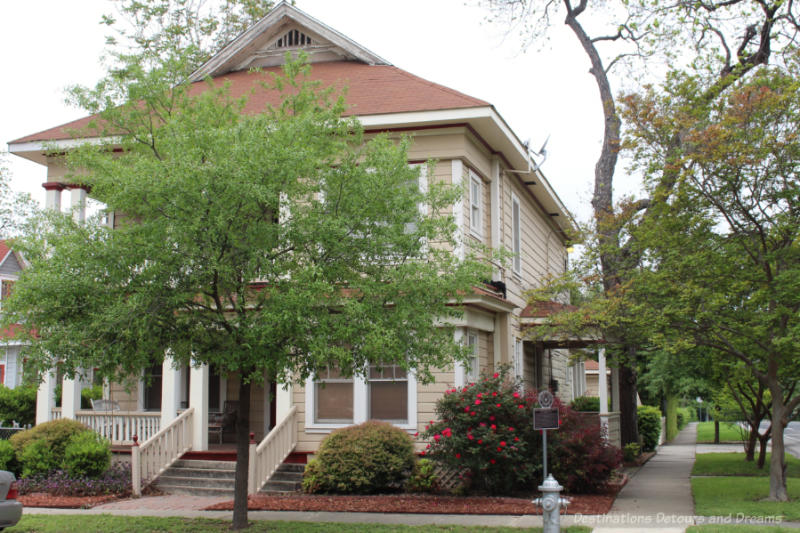 The two-story craftsman style Hugman House at 501/503 Madison is duplex built in the early 1920s. R.H.H. Hugman, the architecture who is credited with the visualization of the San Antonio Riverwalk, lived here from 1927 through 1930.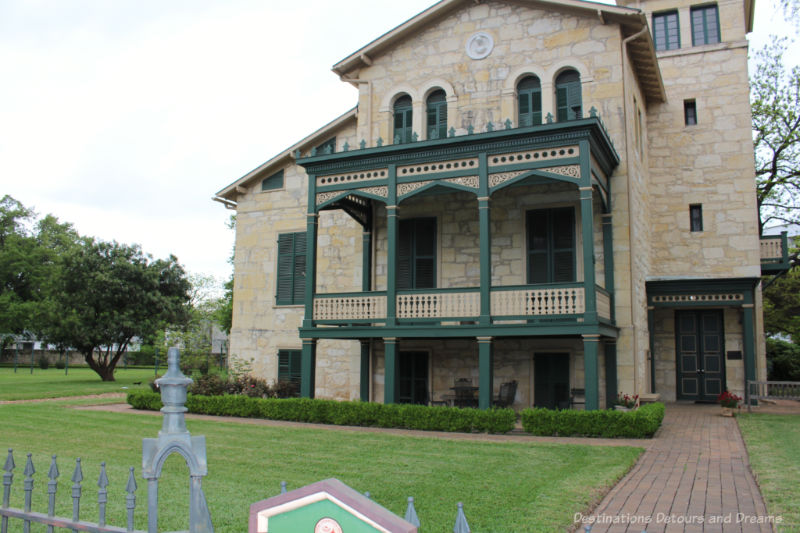 The Anton Wulff House at 107 King William was built by German immigrant Anton Wulff around 1860. Today, it serves as the headquarters for the Conservation Society of San Antonio.
As I explored the district with its mansions (and even more modest homes) in a variety of architectural styles, I noticed a number of elements that seemed to be prevalent in the neighbourhood: verandas, decorative porch detailing with intricate latticework and gingerbreading, standing seam metal roofs, and ornate ironwork.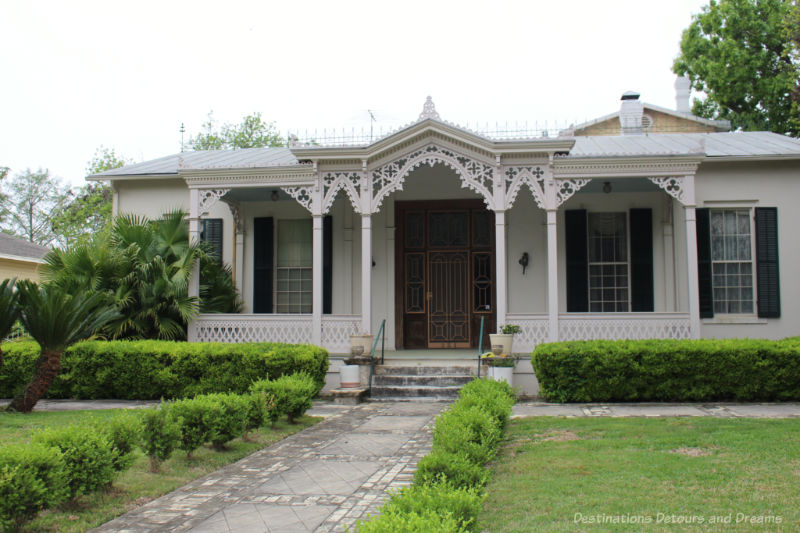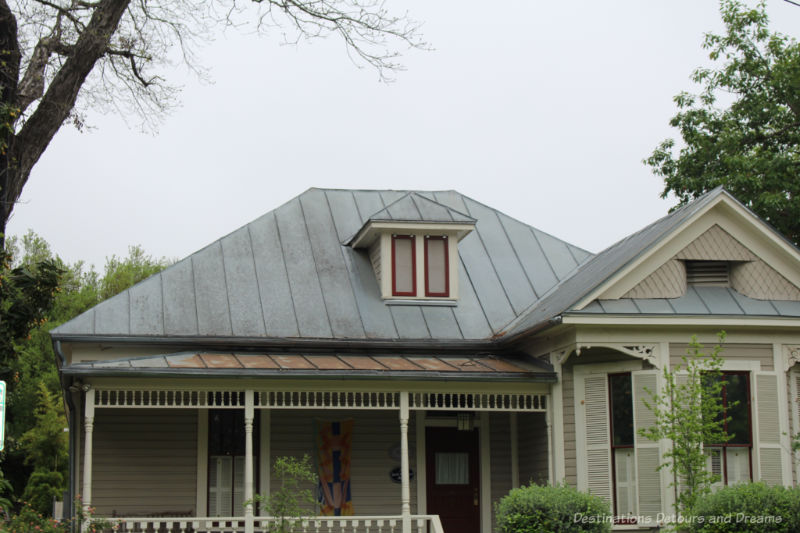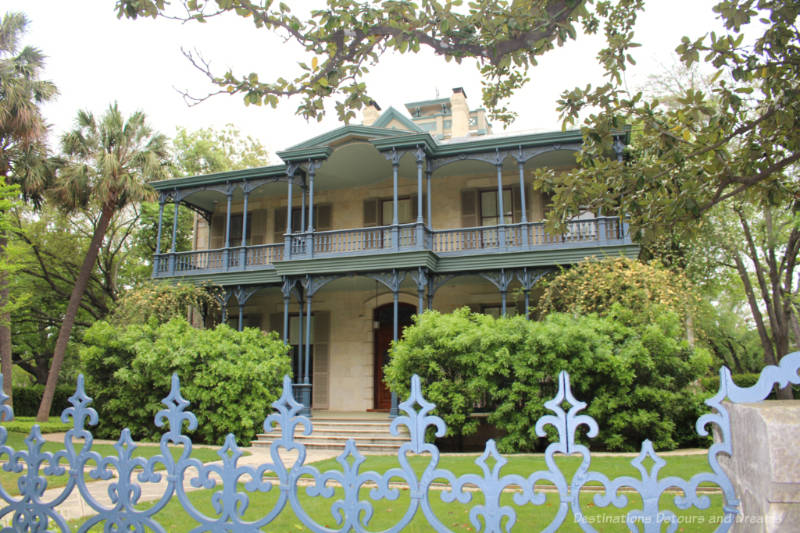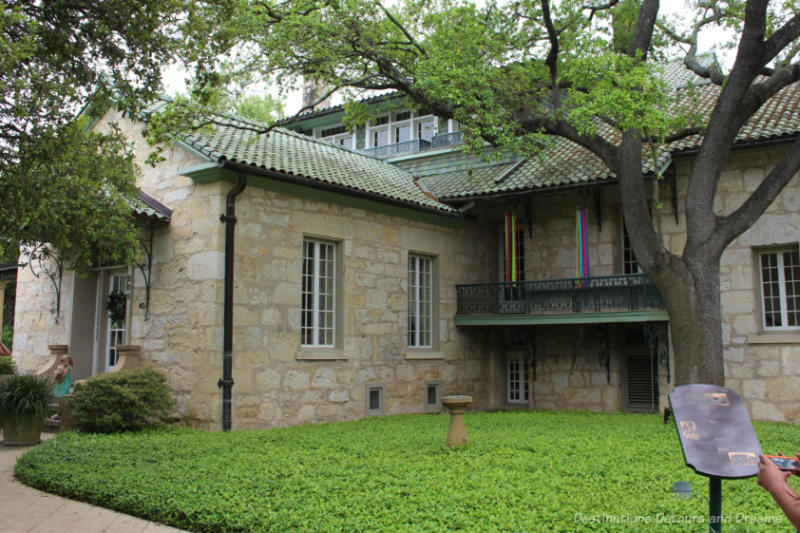 Guenther House at 205 East Guenther was the home of C.H. Guenther. In 1859 he sold his flour mill in Fredericksburg, Texas and built a larger mill in San Antonio. Today the building houses a restaurant, a venue popular for wedding and other events, and a small museum.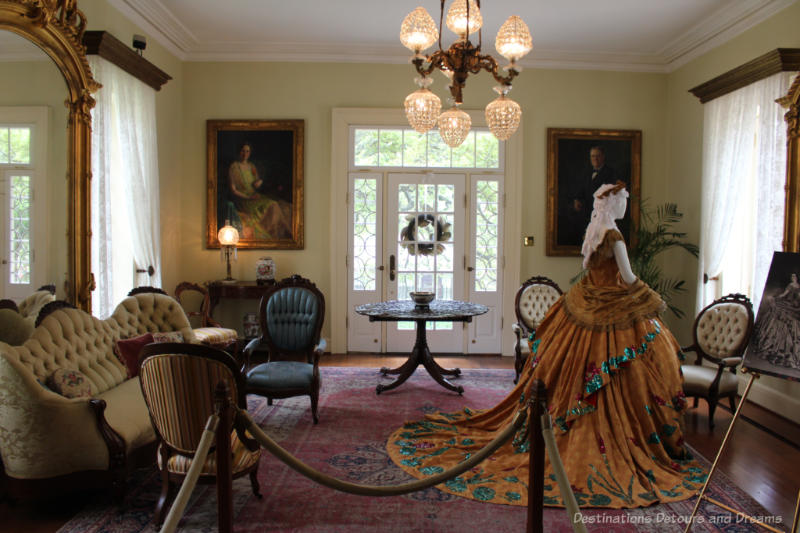 A couple other houses operate as museums. Unfortunately I did have opportunity to take an inside tour during my visit to the King William Heritage District, but I did see their impressive exteriors.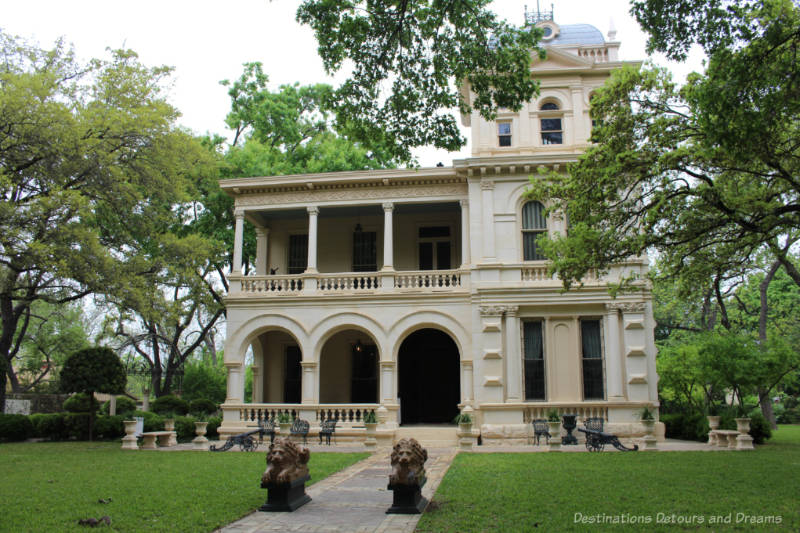 What is now the Villa Finale Museum & Gardens at 401 King William began in 1876 as a one-story, four-room, single family residence of cut limestone for hardware merchant Russel C. Norton. The second owner, Edwin Polk, a stockman, enlarged the house in 1881 by adding a brick wing of two stories and a porch. He sold the house in 1895 to renowned trail boss and cattleman Ike T. Pryor. The third-story tower was added after that. Today the building is owned by the National Trust for Historic Preservation and operates as a house museum.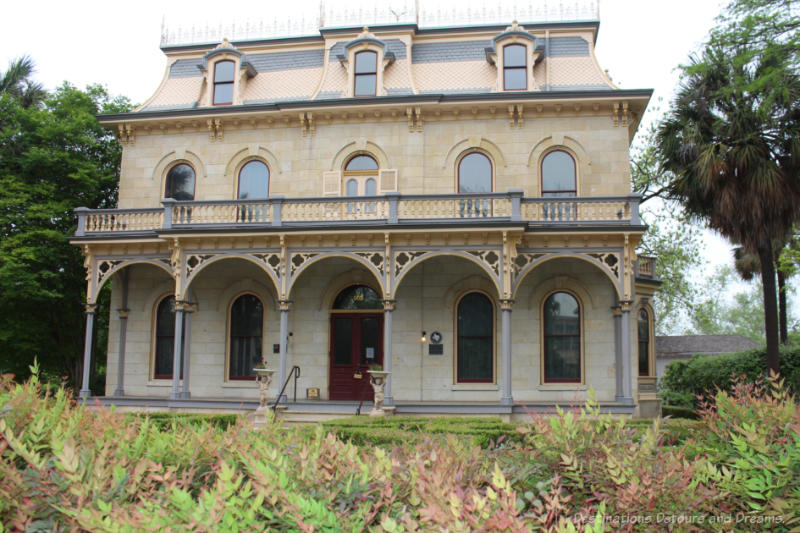 The Edward Steeves Homestead Museum at 509 King William is listed in "An American Heritage Guide to Historic Houses in America" and is a recorded Texas Heritage Landmark. The building was designed by architect Alfred Giles and built in 1876 for lumberman Edward Steeves. The ashlar limestone mansion features a concave mansard roof with decorative iron cresting. It is owned by the Conservation Society of San Antonio and operates as a house museum.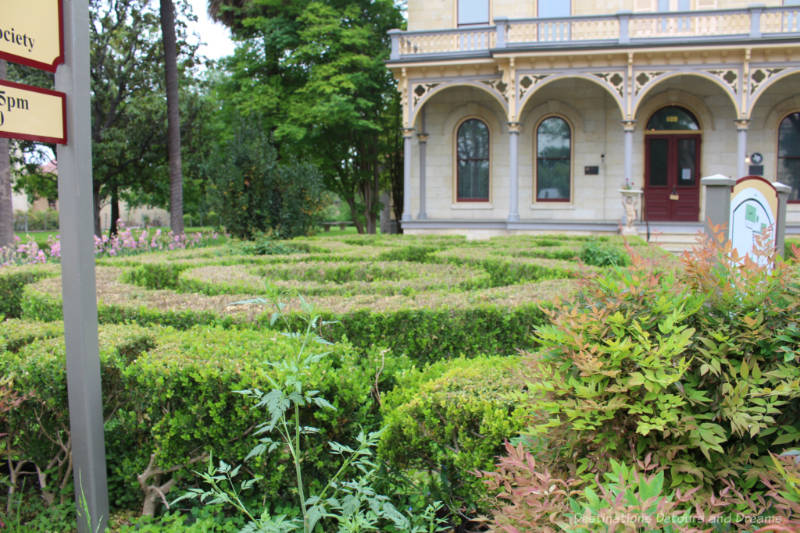 Below are a few more photos of some of the heritage homes in the neighbourhood.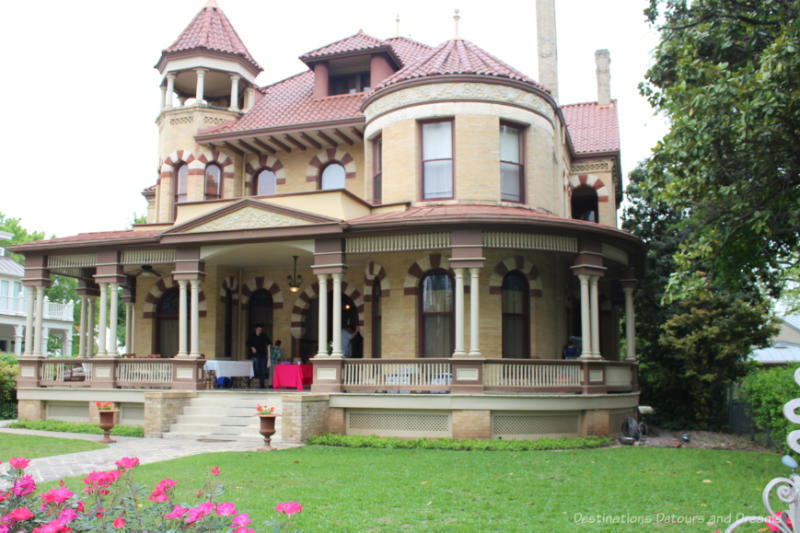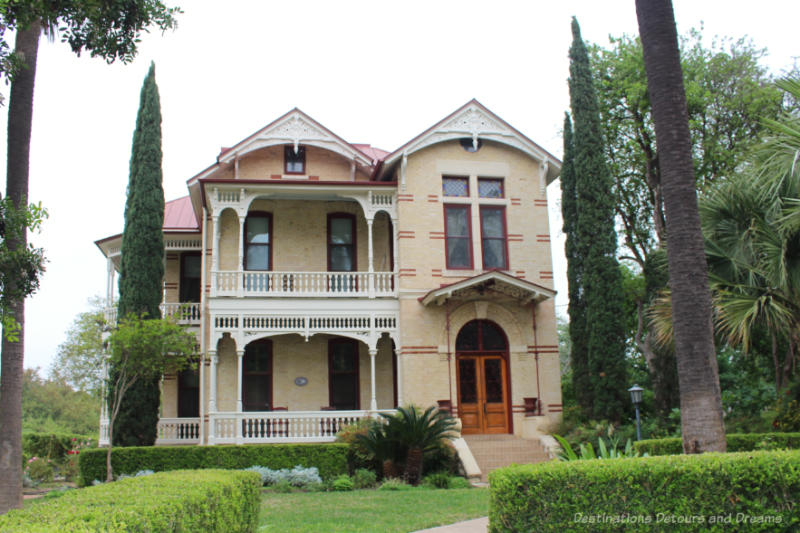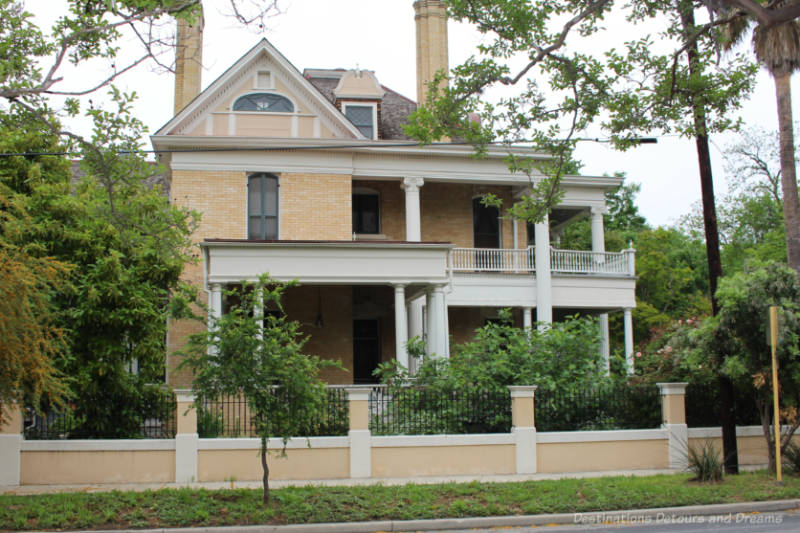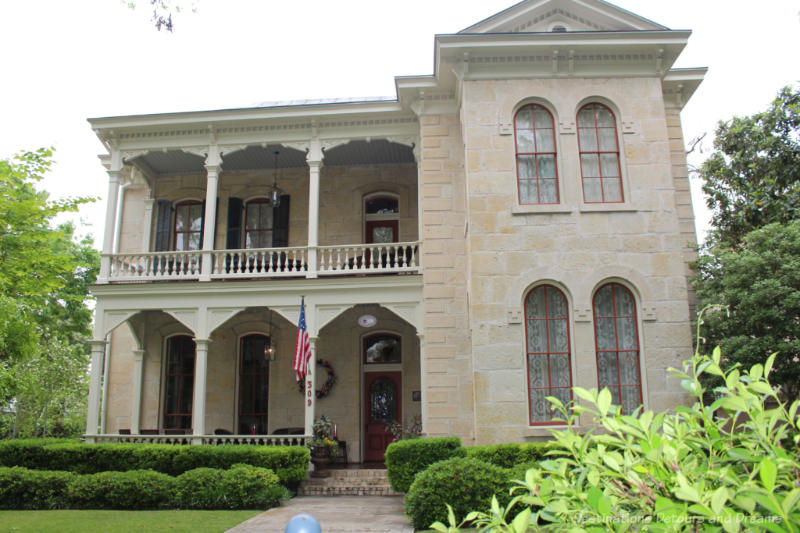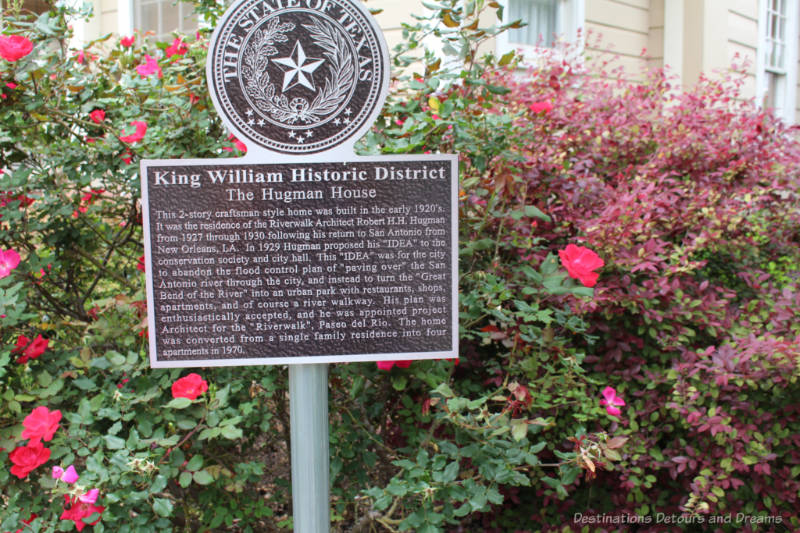 The King William Historic District is located just south of downtown San Antonio, Texas, about 1 mile from the Alamo, on the Mission Trail Corridor. Street boundaries are E. Durango, S. Flores, S. Alamo, Eagleland and S. Presa. As you wander through the neighbourhood, you'll encounter signs like the one in the above photo that will provide a bit of historical background on some of the houses. You may want to use this walking tour brochure created by the King William Association as a guide.
Never miss a story. Sign up for Destinations Detours and Dreams free monthly e-newsletter and receive behind-the-scenes information and sneak peeks ahead.
PIN IT